The weight of the biblical view of suffering is not on the origin of evil but on what God in Christ has done about evil.
James Cone, God of the Oppressed
The false god changes suffering into violence. The True God changes violence into suffering.
Simone Weil, Gravity and Grace
The Christian sufferer need not know why the blow was struck. He wants to discover what God is doing in the face of it.
Austin Farrer, Love Almighty and Ills Unlimited
All sorrows can be borne if you put them into a story or tell a story about them.
Isak Dinesen, quoted in Hannah Arendt, The Human Condition
When we are attempting to comfort one who is suffering, our first priority should be to strengthen his or her faith and not to give pat answers.
Daniel J. Simundson, Faith Under Fire
It is. … not out of order, if extremely hard to say, that God must have been present in the ovens of the death camps and in the mass graves of Eastern Europe. Where else could He have been than there precisely where His beloved sons and daughters were being tortured and slaughtered? The God of the philosophers may have withdrawn. The God of Golgotha—who is no other than the God of Abraham, Isaac and Jacob—would have had to be there.
Paul M. van Buren, Discerning the Way
Young people are not, in general, very compassionate. Even the nicest of high school students may think that treating a "nerd" as a fellow human being is inconceivably beyond the call of duty—roughly analogous to respecting the rights of cockroaches to hospitable treatment in one's home. … One obvious reason for this character deficiency in the young is that they have not yet suffered enough to identify readily with those who hurt.
Robert C. Roberts, The Christian Century
Affliction is both a medicine if we sin, and a preservative that we sin not.
Richard Hooker, Tractates and Sermons
Loss is transformative if it is met with faith. Faith is our chance to make sense of loss, to cope with the stone that rolls around in the hollow of our stomachs when something we loved, something we thought was forever, is suddenly gone.
Rabbi David Wolpe, Making Loss Matter
When a train goes through a tunnel and it gets dark, you don't throw away the ticket and jump off. You sit still and trust the engineer.
Corrie Ten Boom, quoted at A.Word.A.Day
Related Elsewhere
After the Sept. 11 terrorist attacks, America is a nation suffering. Christianity Today articles on coping after tragedy include:
Article continues below
Christians Provide Comfort in the Shadow of Calamity | Still "stunned and reeling," New Yorkers seek support at prayer service. (Sept. 13, 2001)

Shaken Christians Turn to Prayer | Impromptu services usher in the bereaved by word of mouth, road signs, and e-mail. (Sept. 13, 2001)

Illinois Pastor on Fatal Flight | Jeffrey Mladenik, 43, was involved in workplace ministry, international adoption. (Sept. 13, 2001)

Experts Say Spiritual Roots Will Aid in Coping With Catastrophe | Pray and connect with others, advise nation's chaplains. (Sept. 11, 2001)

God's Message in the Language of Events | In the face of evil, we must focus on keeping our hearts right. (Sept. 11, 2001)

Fear and Hate | In times like this, as in all other times, Christians have a responsibility to love above all else. (Sept. 11, 2001)

Nation's Religious Leaders Urge Calm, Pray for Peace | Churches will maintain prayer vigils for victims and leaders. (Sept. 11, 2001)
Other articles on the attacks include:
Communication Troubles Challenge U.S. Church Relief Agencies | Aid work continues amid atmosphere of shock, fear, and sporatic harrassment. (Sept. 13, 2001)

When Sin Reigns | An event like this shows us what humans are capable of becoming—both as children of darkness and of light. (Sept. 13, 2001)

In the Belly of the Beast | Christians, calling terrorist attack "satanically brilliant," minister at epicenter of World Trade disaster. (Sept. 12, 2001)

Churches, Agencies Respond to Attacks | Leaders call for prayer, justice, and mercy. (Sept. 12, 2001)

Muslims Fear a Backlash | No matter who is responsible, observers feel a reaction will still be present. (Sept. 12, 2001)

A Wake-Up Call to Become Global Christians | The deadly attacks on America will provoke many responses, but Christians are commanded to love our neighbors. (Sept. 12, 2001)

Church Leaders Around World Deplore 'Unspeakable Horror' of Attack | Christians urged to unite in prayer as they unite in shock and denunciation. (Sept. 11, 2001)
Last year, Christianity Today sister publication Men of Integrity featured a Bible study on suffering, based on Isaiah 42-61.
Another Christianity Today sister publication, Today's Christian Woman, detailed five ways to convey God's comfort in a crisis.
Past Reflections columns include:
Change (August 14, 2001)

Living Tradition (July 18, 2001)

Sacred Spaces (June 11, 2001)

Friendship (May 17, 2001)

The Cross (Apr. 12, 2001)

The Quotable Stott (Apr. 27, 2001)

Overcoming Addiction (Mar. 12, 2001)

African-American Voices (Feb. 1, 2001)

Forgiveness (Jan. 25, 2001)

Incarnation (Dec. 4, 2000)

Listening (Nov. 30, 2000)

Death and Eternity (Oct. 24, 2000)

Quotations of Time and Eternity (Oct. 11, 2000)

Quotations to Contemplate (Sept. 21, 2000)

Christian virtues (Aug. 22, 2000)

Beauty, Prayer and Loving God (Aug. 1, 2000)
Have something to add about this? See something we missed? Share your feedback here.
Our digital archives are a work in progress. Let us know if corrections need to be made.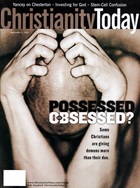 This article is from the September 3 2001 issue.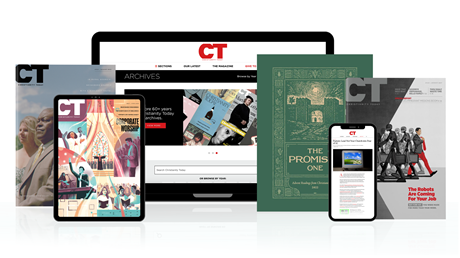 Annual & Monthly subscriptions available.
Print & Digital Issues of CT magazine
Complete access to every article on ChristianityToday.com
Unlimited access to 65+ years of CT's online archives
Member-only special issues
Subscribe
Suffering
Suffering