Twenty years after you went to Jackson, Mississippi, what is the state of racial reconciliation?
I think that it's on the map in the evangelical church. I think it's great progress that we are talking about it.
At the same time, we still have not imagined what it really means to become a new people. We ought to question "normality" and to allow our theology to interrogate the way things are. In the book that I wrote ten years ago with Spencer Perkins, our own language accepted black and white as categories. I've come to see that it accepted "normality" too much.
Certainly there are distinct cultural groups that would be categorized by the words black and white.
I believe in history. I don't believe in language that turns history into creation. In our language of black and white, we can accept black and white almost like it becomes creation—as if there is a black church and a white church that just dropped out of the sky. Black church and white church are categories that come to us through a history—a history of terror, a history of separation. For the most part, we still accept those as normal. And if we just do a little bit of adjustment here and there, do a choir swap here and there, have a meeting once a year in a stadium, and make a confession, have a hug, that somehow that's enough and we can return to our separate worlds. I would like us to be more disturbed by the fact that we still have very little of a common world as church.
What would it look like if we let our theology interrogate our practice?
We would find ourselves in shared spaces studying Scripture together. We'd find ourselves in common mission together tackling poverty. The gap between the haves and the have nots has grown enormously over the last 20 years. ...
1
Editor's Bookshelf
David Neff was editor in chief of Christianity Today, where he worked from 1985 until his retirement in 2013. He is also the former editor in chief of Christian History magazine, and continues to explore the intersection of history and current events in his bimonthly column, "Past Imperfect." His earlier column, "Editor's Bookshelf," ran from 2002 to 2004 and paired Neff's reviews of thought-provoking books and interviews with the authors.
Previous Editor's Bookshelf Columns: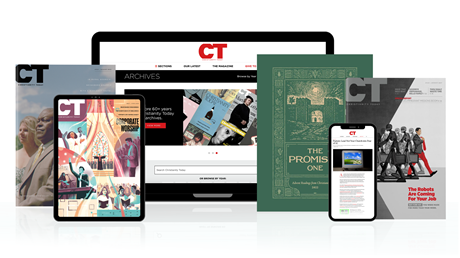 Subscribe to Christianity Today and get access to this article plus 65+ years of archives.
Home delivery of CT magazine
Complete access to articles on ChristianityToday.com
Over 120 years of magazine archives plus full access to all of CT's online archives
Subscribe Now
'Theology Should Interrogate our Lives'
'Theology Should Interrogate our Lives'