true
Sounds like … several of today's leading artists and worship leaders covering Keith Green's worship classics with a modern pop/worship approach
At a Glance … the album seems a bit unnecessary and the remakes aren't incredible, but it's still good enough for Keith Green fans and serves as another way to introduce his musical legacy to new listeners.
My first reaction to Your Love Broke Through: The Worship Songs of Keith Green was skepticism — do we really need yet another tribute album for this Christian music legend? Then it occurred to me that we've already come to the 20th anniversary of Keith Green's tragic death, so there's a nostalgia factor playing here. I was also reminded that it's already been 10 years since the previous Keith Green tribute from Sparrow, No Compromise, an excellent album featuring a group of pop inspirational artists such as Michael Card, Susan Ashton, Steven Curtis Chapman, Russ Taff, and Rich Mullins. A second tribute album was released last year, entitled Start Right Here, and it featured several of today's leading alternative artists: Bleach, Hangnail, Cadet, Starflyer 59, and MxPX to name a few. Clearly the goal of that project was to introduce Keith Green's music to kids who probably would never touch it with a 10 foot pole.
Your Love Broke Through is still another way to share Keith Green's music and message with a new generation, while capitalizing on the modern-worship phenomenon at the same time. If No Compromise was aimed at the inspirational-pop crowd and Start Right Here at the alternative-rock listeners, then it might be said that Your Love Broke Through is for the in-between listeners, otherwise known as Christian Hit Radio. The overall album production by John Hartley (Heaven and Earth, The Prayer of Jabez) features the same programmed drum loops, swirling keyboard pads, and gentle electric guitars found on most modern worship projects these days — Keith Green meets Delirious and Sonicflood. The result is unsurprisingly pretty good, since so many modern worship recordings have already featured new covers of Keith's worship songs.
Michelle Tumes performs a cover of "There Is a Redeemer," successfully merging her ethereal pop style with the song's beautifully simple melody. Rebecca St. James performs a terrific duet of the title track with Phil Keaggy, who popularized the song in the late '70. Rebecca has covered Keith before with "O Lord You're Beautiful," but the dramatic and romantic melody of "Your Love Broke Through" suits her style. Performances by Darlene Zschech ("How Majestic Is Your Name"), Twila Paris ("Rushing Wind"), Martin Smith of Delirious ("Create in Me a Clean Heart"), and Matt Redman with Paul Oakley ("Make my Life a Prayer to You") are simple and predictable, yet worshipful and effective. Worship artist Chris Tomlin lends his roots-pop sound to "Lord I'm Gonna Love You," and his passionate delivery makes it a stronger cover than some of the other ones from his national debut last year. One of the less predictable tracks on the album is a particularly powerful and meditative version of "The Lord Is my Shepherd" by Joanne Hogg (Iona) and Charlie Hall. Its modern-worship center is bookended by a mesmerizing vocal performance from Joanne.
There are no complaints for what you'll hear on Your Love Broke Through, but there's not much to warrant high praise either. The album's primary highlight is Michael W. Smith's performance of "He's the One," an unfinished Keith Green song completed by Michael with Martin Smith's help. It's really an excellent song, but unfortunately you can't hear much Keith in it because of the production and the contributions of the two Smiths. The song sounds more like an outtake from Michael's I'll Lead You Home album. Sarah Sadler offers a soft and lilting cover of "Draw Me" that reminds me of Sarah Masen — seems like she's due for a solo debut. And then there's Jason Upton's solid performance of "You Are the One," a beloved but simple song. Anyone who heard Jason's national debut, Faith, last year will agree that the man sounds just like Keith Green, both in vocal passion and piano proficiency. It seems as though Jason is being under utilized by stripping him of his piano and having him perform a simple song that doesn't display his dynamic range more.
The true stellar moment on Your Love Broke Through is "O Lord You're Beautiful," a modern remake of the song with Keith's vocals mixed in, joined by a choir of all the artists appearing on this album. That track, more than any other, comes across as incredibly worshipful and powerful. Because of its scale, it stands out against the other songs. Overall, the production of the album is fine, and the artists all lend their distinct sound to their performances. Yet somehow it all comes across as a little predictable and routine — these are all the songs so many other Christian artists have covered over the years. The people who will benefit from the album most are Keith Green's devoted fans and anyone who has yet to discover the man's rich musical legacy.
Browse All Music Reviews By: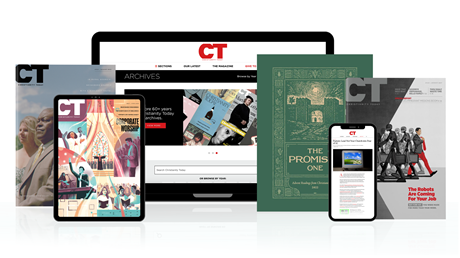 Annual & Monthly subscriptions available.
Print & Digital Issues of CT magazine
Complete access to every article on ChristianityToday.com
Unlimited access to 65+ years of CT's online archives
Member-only special issues
Subscribe
Your Love Broke Through: The Worship Songs of Keith Green
Your Love Broke Through: The Worship Songs of Keith Green