The communist campaign against Vietnam's Montagnard, Hmong, and unregistered house churches shows no signs of ending. These vibrant Christian movements are calling new attention to Vietnam's effort to repress them. Hmong believers, who number at least 250,000, are showing researchers countless documents spelling out the official campaign against their people. Hmong churches blossomed in the late 1980s as Hmong-language radio broadcasts reached their villages with the gospel. Persecution of Hmong leaders has been cruel. Dozens have spent years in substandard prisons. As of June, twelve church leaders remained in confinement. In the past five years, 14,000 Hmong seeking greater freedom have fled south to Vietnam's Central Highlands.
But recent comments from American mainline Protestants support the view of Vietnam's communists, who say religious freedom is secure in the southeast Asian nation of 79 million. Lonnie Turnipseed, a United Methodist and a retired Church World Service executive with extensive experience in southern Asia, recently told United Methodist News Service (umns), "While isolated incidents of religion-related harassment. … have occurred in some areas, these are not the result of government policy. There is clearly freedom of religion in Vietnam." umns quoted United Methodist John McCullough, chief executive of Church World Service, as praising "the cooperation between government and religious communities."
Cover-up campaign
The government of Vietnam, stinging from the latest reports exposing its persistent abuse of human rights and religious liberty, has launched a propaganda counterattack this year—and some religious leaders are being used as political props in that effort. In mid-May, Vietnam's National Bureau of Religious Affairs (nbra) dispatched a delegation of government officials and religious leaders to visit mainline Protestants, relief agency officials, and other Americans in Washington and New York. Meeting in New York, the delegation (as well as leaders of the hosting United Methodist Church) painted a glowing picture of flourishing religious freedom and warm church-state cooperation, as detailed in a May 13 umns report.
Le Quang Vinh, head of the nbra, tried to "correct certain misunderstandings concerning Vietnam's policy of freedom of religion," according to Vietnam's official news media. "The government is not interfering in religious affairs," Vinh said in the umns article. Vinh added that Vietnam only intervenes when groups press for political independence, as Montagnard protesters did in February 2001. (Montagnard is a collective term for numerous tribal groups in Vietnam's Central Highlands.)
But is it a coincidence that the friendly sentiments of these Christian leaders were echoed in Vietnam's state-controlled media? The English-language Vietnam News reported on May 15: "Vietnam and the U.S. have forged closer ties in the religious arena following a remarkable visit by Vietnamese religious bodies to the U.S."
Struggle for control
The visit's big surprise was the participation of the Evangelical Church of Vietnam, South, including ecvn's president, Pham Xuan Thieu, and two colleagues. Some local leaders within ecvn South sharply criticized Thieu for making the May trip. ecvn is the only religious body recognized by the state but not co-opted by communists.
The other religious figures on the trip included four from the Vietnam Buddhist Church, a small organization not at all representative of Vietnam's Buddhists, and one priest from an association of "patriotic Catholics" held in disdain by the large Roman Catholic Church in Vietnam. Catholic sources in Vietnam told me the priest was so embarrassed that on his return to Vietnam he tried to prevent people from knowing about the trip. One of the Buddhists on the delegation is a well-known government "parrot."
Since the 1975 communist takeover of Vietnam, officials have harassed evangelicals. In 2001, however, the government changed its tactics, granting official recognition to ecvn South, the country's largest Protestant body, and allowing the group to hold its first assembly in February 2001.
ecvn South members learned from a leaked document how communist authorities intended to control the ecvn assembly by installing government-friendly leaders. But assembly delegates refused to vote for the pro-government candidates. Instead, delegates elected Thieu, a respected professor of theology. Thieu, a graduate of Gordon-Conwell Theological Seminary north of Boston, said his challenge was to "rebuild a structure out of complete rubble."
During the May visit, someone questioned Thieu about ecvn South, which represents two-thirds of Vietnam's 1.1 million evangelicals. Thieu "told his U.S. counterparts it is time to focus on a better future, not [to] dwell on the religious problems and restrictions of the past," according to the umns account. umns also quoted Thieu as saying that Vietnam has 80 Protestant churches. There are actually hundreds of Protestant congregations in Vietnam. When back in Vietnam, Thieu was questioned privately about citing the figure of 80 Protestant congregations. "I said that, speaking only for the ecvn South, there are 800 churches," the chagrined leader said, "and used that number to include the Montagnard churches." Vietnamese authorities refuse to recognize the Montagnard membership, so the numerical "mistake" is no mere slip of an interpreter's tongue in New York.
Close observers of Vietnam suspect that authorities pressured Thieu to travel to the United States precisely in order to damage his reputation among his evangelical peers. A small number of pastors, sympathetic with the government, circulated letters accusing him and others of ineffectiveness.
Thieu, 60, died of heart failure on June 24, after 17 months in office and seven weeks after his visit to America. Four days later, an estimated 2,000 Christians attended his funeral in Ho Chi Minh City (Saigon). "Thieu was forced to come from Vietnam and to speak against his own conscience," Nam Tuan Kieu, a Vietnamese American pastor, told Congressmen in July. Duong Thanh, Thieu's likely successor and first vice president of ecvn South, is an elderly and physically infirm pastor. Contrary to the propaganda, recent reports from Human Rights Watch, Amnesty International, and the U.S. Commission on International Religious Freedom reveal pervasive repression of religious belief and practice outside officially permitted outlets.
Repressing Montagnards
In April, Human Rights Watch published a groundbreaking 200-page report, Repression of Montagnards: Conflict over Land and Religion in Vietnam's Central Highlands. Christians in this minority group have long constituted a large percentage of Vietnam's evangelicals. Some tribal churches have grown tenfold since 1975. There are an estimated 500,000 Montagnard Christians in the Central Highlands.
Several thousand Montagnards, predominantly Christians, shocked Vietnam's authorities in February 2001 when they peacefully protested religious oppression and the illegal seizure of tribal lands by ethnic Vietnamese settlers. The protesters called for land reform and religious freedom. Communist authorities swiftly responded with a brutal crackdown. Dozens have been jailed, and hundreds of refugees have fled across the border to Cambodia. The incident has been called "Vietnam's Tiananmen Square," a reference to China's bloody repression in 1989.
The Human Rights Watch report includes a description of authorities trying to force reconversion to animism by making Christians drink a repulsive cocktail of goat's blood and rice wine. "They asked us to drink goat's blood," one young man told Human Rights Watch. "If we didn't drink it, they would beat us."
Vietnamese authorities blamed a small group of U.S.-based Montagnards for inciting the protests. While many Montagnard Christians seek a just return of ancestral lands and complete religious freedom, most do not share in a call for political independence. Nevertheless, Vietnamese authorities continue to use the 2001 event as an excuse for a wholesale anti-Christian campaign.
Closing house churches
The official campaign against unregistered house churches puts an estimated 250,000 Christians in 30 or more house church organizations at grave risk. Police regularly break up house churches and interrogate the homeowners and leaders. Officials fine church members and confiscate Bibles, hymnals, and Christian literature. In official paperwork, officials often cite the accused with "following Christianity illegally."
Here are recent examples:
In the Tan Uyen district of Binh Phuoc province, a public security policeman named Ly confiscated the motorbikes of two Christians attending a house church. They were told they would get their motorbikes back only when they recanted their faith.


In Ninh Son district of Ninh Thuan province, authorities are "upgrading" a Roglai minority village to a "cultural village." They distributed pictures of Ho Chi Minh to all households, along with a supply of joss sticks. The families were told they must burn the incense before an image of "Uncle Ho" (Ho Chi Minh). When four house-church families in the village objected because they considered it ancestor worship, officials threatened them with expulsion from their village.


Several Ede minority Christians involved in the house-church movement in Ea Trol commune, Phu Yen province, had their electricity cut in April. The official receipt said that the local official issuing it was "implementing an order by the [communist] party and the government to cut the electricity of Christians."


Church teardown
Three weeks before Vinh of the nbra traveled to America to assure the world that all was fine on the religious front, authorities in the city of Vinh, Nghe An province, destroyed a historic Protestant church.
Communist officials had long used the substantial brick church, built in 1936, for government purposes. In the early 1990s, the Christians of Vinh began submitting petitions for the building's return. They were ignored. On the morning of April 17, machinery arrived at the church site and workers demolished the church building.
In a letter sent to the prime minister by leaders of ecvn North, the Christians in Nghe An wrote this plaintive understatement: "It was with great pain that we learned of the destruction of our church. In this place, government officials give no consideration to the needs of people with faith, and they do not implement the religion policies of the government." Such conditions are the rule rather than the exception in Vietnam.
For security reasons, Christianity Today is withholding the identity of this article's author, who has supported religious freedom inside Vietnam for many years.
Related Elsewhere
The U.S. State Department's 2001 Report on International Religious Freedom says that the Vietnam government "continues to restrict those organized activities of religious groups that it declares to be at variance with state laws and policies."
Human Rights Watch's report, Repression of the Montagnards is available on its site.
For more articles on Vietnam, see Christianity Today'sWorld Report and Yahoo's full coverage.
Previous Christianity Today articles about religious freedom in Vietnam include:
Proposed Repatriation of Vietnamese Tribal Christians May Be FlawedThe government continues to persecute believers while giving a guarantee for the safety of returning refugees. (Jan. 29, 2002)
Empty Legal RightsWhat you can do to help persecuted Christians in Vietnam. (Jan. 15, 2002)
Activist Christian Pastor Arrested In VietnamPublic Security Police have busted up Mennonite services four times this year. (August 24, 2001)
Viet Nam Protestants Call Conference 'Miraculous'But tribal minority Christians fear future persecution. (Feb. 14, 2001)
'We Are Always In Persecution'Vietnam's Christians are arrested, tortured, and fined, even though the government claims to promote religious freedom. (Jan. 10, 2001)
Vietnam Protestants Call Conference 'Miraculous'But tribal minority Christians fear future persecution. (Feb. 14, 2001)
Vietnam Jams Hmong Christian Radio BroadcastsGovernment tries to curb spread of Protestant Christianity along Chinese border. (Sept. 1, 2000)
Authorities Destroy 'Church' in VietnamCrude structure in Ho Chi Minh City slum had been erected only hours earlier. (July 27, 2000)
Christians Targeted in Vietnam's HighlandsCrackdown follows massive anti-government protests. (June 26, 2001)
Napalm Victim Now Agent for PeaceCanadian Christian remembers tearing burning clothes from her flesh. (Feb. 8, 1999)
Jesus Can Still Mean JailThe plight of Vietnam's 700,000 evangelical Christians. (Nov. 11, 1998)
House Pastors Jailed in New CrackdownSeven Vietnamese pastors imprisoned. (Jan. 6, 1997)
Have something to add about this? See something we missed? Share your feedback here.
Our digital archives are a work in progress. Let us know if corrections need to be made.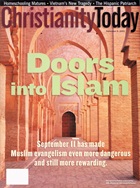 This article is from the September 9 2002 issue.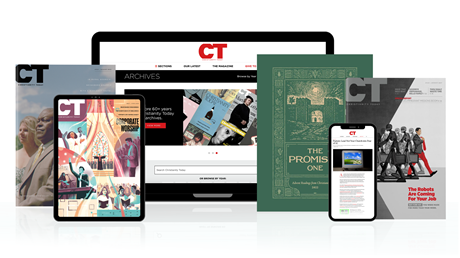 Subscribe to Christianity Today and get access to this article plus 65+ years of archives.
Home delivery of CT magazine
Complete access to articles on ChristianityToday.com
Over 120 years of magazine archives plus full access to all of CT's online archives
Subscribe Now
Vietnam's Hidden Tragedy
Vietnam's Hidden Tragedy