January 22 marked the 30th year of legal abortion in America, which translates to more than 30 million people who were conceived but never born. Every year since the Supreme Court's Roe v. Wade decision, prolife Christians have protested and helped women whose consciences would not allow them to treat abortion as if it were trivial, like cosmetic surgery, or therapeutic, like removing kidney stones.
Prolifers have appealed to reason and the facts of biology to slow the juggernaut of state-sanctioned violence against life in the womb. And they have watched in horror as celebrity ethicists such as Peter Singer take prochoice arguments to their logical conclusion of infanticide for the handicapped and euthanasia for the terminally ill. Sometimes it has seemed that the United States is determined to become Holland writ large, with doctors dispensing death as readily as healing.
But signs are emerging slowly that the tide could be turning in the prolife movement's favor. Consider, for instance, the annual abortion rate, which averaged 1.2 million for so many years after Roe, but has been on a steady decline since 1991. Fewer than 862,000 women had abortions in 1999. To put it another way, the Centers for Disease Control and Prevention reported that 256 abortions occurred for every 1,000 live births in 1999. Prolifers still grieve that nearly 900,000 women turned to abortion in 1999, even while we are thankful that abortion is no longer the ghastly growth industry that it was in the 1970s and 1980s.
Prolifers also take heart that younger Americans, so often depicted as slackers and terminal ironists who treat nothing soberly, are more conservative than are baby boomers about abortion. The Buffalo News reported that "one third of people ages 18 to 29 said abortion should never be legal. That contrasts with about 23 percent for those ages 30 to 64, and about 20 percent for those over age 65."
Furthermore, the force of prenatal medical technology is with the prolife movement. As medicine makes it easier to see into the womb with breathtaking precision, and to help imperiled babies developing there, prochoicers have a tougher time pretending that abortion does not involve killing a living human. "Everyone has seen a sonogram now," Laura Echevarria of the National Right to Life Committee (NRLC) told The Buffalo News. "In 1973, [it was] almost unheard of."
The prolife movement even won a better political environment with the midterm elections of 2002. The tally: NRLC reports that of new House members, 34 (65%) are solidly prolife. NRLC won 64 of the 82 races in which it was involved. By contrast, the National Abortion Rights Action League won only 2 of 11 races in the Senate, and 6 of 26 in the House. Politics is a cyclical business, so we must beware of any naïve sense that prochoice politicians will fade into insignificance.
Nevertheless, the atmosphere in Washington is far more hospitable to prolife concerns than it was in the years of President Bill Clinton, who never saw an abortion restriction that he did not loathe. If you're unsure how difficult the political climate has become for prochoicers, just look through a typical issue of Mother Jones or Ms. magazines, in which slick double-page ads worry about the future of Roe, should President George W. Bush appoint even one judge to the Supreme Court.
The prolife movement is on the right side of history, regardless of cultural trends. The prolife movement is persistent—and wins converts each year from the bloody ranks of the abortion industry—because its people realize that the sanctity of human life is not negotiable. Like the church storming the gates of hell, the prolife movement batters away at the strongholds of violence and death. In time it will prevail. It's been a long while since the movement's future looked as hopeful as it does in 2003.
Related Elsewhere
Also appearing on our site today:
Saved by Sonogram | Ultrasounds help crisis pregnancy centers reduce abortion.
The New Partial-Birth Abortion Bill and Old Myths | Unconstitutional? Rare? Dangerous? Don't believe the disinformation campaign.
The abortion survey results cited in the editorial came from a poll done by The Buffalo News and Zogby International, a New York-based research firm.
Roe v. Wade in a Nutshell presents abridged and full versions of the Justices' opinions in the 1973 case as well as the syllabus and transcriptions of the oral arguments.
Religious Tolerance.com looks at Abortion Facts & Opinions from both sides of the issue.
For further coverage of the 30th anniversary of Roe v. Wade and the current abortion debate, see Yahoo! full coverage. More Christianity Today abortion stories can be found at our life ethics archive.
Previous Christianity Today articles about abortion in the U.S. include:
Prolife as Mafia? | Supreme Court to decide if racketeering laws apply to anti-abortion activities. (Jan. 15, 2003)
Saving Black Babies | Abortion has cost 13 million African American lives. (Jan. 19, 2003)
Article continues below
FDA Candidate Irks Abortion Pill Advocates | The Christian Medical Association says critics fear David Hager's "well-grounded" opposition. (Nov. 26, 2002)
Embracing the Unwanted | Chinese American Christians are starting to become more openly prolife. (May 9, 2002)
Doctors Slow to Prescribe Abortion Pill | Since RU-486's approval, rising safety concerns and common side effects have led to little use. (Nov. 12, 2001)
Whistleblower Fired | Nurse Jill Stanek's lawyer calls action retaliation for prolife views. (Oct. 26, 2001)
Bush's Prolife Strategy Questioned | White House chief of staff says abortion isn't on list of public policy priorities. (June 15, 2001)
Counteroffensive Launched on RU-486 | Abortion-pill critics allege safety concerns overlooked in FDA approval process." (June 15, 2001)
Virginia Okays Waiting Period For Abortion | NARAL says 43 prolife measures were passed at the state level last year. (April 2, 2001)
Bitter Pills | What does RU-486 change about abortion? (December 11, 2000)
House Passes Bill to Protect Babies Outside the Womb | Protection for infants who survive abortions draws 380-15 approval. (Sept. 28, 2000)
Partial Birth: What Next? | Louisiana's special assistant attorney general questions well-intentioned lawmakers. (August 7, 2000)
The Abortion Debate Is Over | Pro-lifers overestimated the average American's allegiance to logic. (Dec. 6, 1999)
Partial-birth Abortion Ban May Go to Supreme Court | Differing appeals court rulings increases chances of forthcoming decision. (Nov. 8, 1999)
Abortion Is Not a "Necessary Evil" | Why Americans oppose abortion but want to keep it legal. (May 24, 1999)
Refocusing the Pro-life Agenda | The pro-life cause is winning the battle of persuasion in the minds of many Americans. (March 1, 1999)
Abortion's Untold Story | How journalist Cynthia Gorney has helped both sides of the abortion debate to view the other side honestly. (April 27, 1998)
Wanted: A New Pro-life Strategy | Twenty-five years after Roe, and 37 million abortions later, we have to admit we are losing the fight. (Jan. 12, 1998)
Roe v. McCorvey | What made "Roe" betray the pro-choice cause? (Jan. 12, 1998)
States Approving Bans on Partial-Birth Abortion | Lawmakers are no longer waiting on federal bill. (October 27, 1997)
Pro-life Legislation Makes Strides | Laws already have been enacted in a dozen states to ban partial-birth abortion. (July 14, 1997)
Profamily Victories Tempered by Abortion Override Failure (Nov. 11, 1996)
Article continues below
Abortion Pill Seems on Fast Track | Pro-life activists say they will now concentrate their opposition efforts on grassroots education about the drug's potential dangers. (Sept. 16, 1996)
You Say Choice, I Say Murder |Before prolife arguments can reach the undecided American, we have got to look at the language we use. (June 24, 1991)
The Abortion Wars | What most Christians don't know about the history of pro-life struggles. (Oct. 6, 1989)
Reversing Roe v. Wade | It may take more than a single court decision to counter abortion on demand. (Sept. 20, 1985)
Arguments in Favor of Abortion Are Strong … | … if you accept one all-important assumption. (July 15, 1983)
Abortion and the Court | The Roe v. Wade decision runs counter to the moral sense of the American people. (Feb. 16, 1973)
Have something to add about this? See something we missed? Share your feedback here.
Our digital archives are a work in progress. Let us know if corrections need to be made.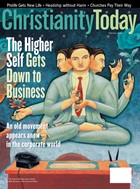 This article is from the February 2003 issue.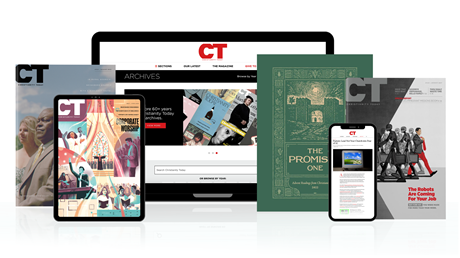 Subscribe to Christianity Today and get access to this article plus 65+ years of archives.
Home delivery of CT magazine
Complete access to articles on ChristianityToday.com
Over 120 years of magazine archives plus full access to all of CT's online archives
Subscribe Now
New Life for Prolife
New Life for Prolife