The Rev. Canon Andrew White has taken the cross of reconciliation into the harshest conflicts of the Middle East, talking regularly with leaders like Yasser Arafat and Ariel Sharon, as well as all religious leaders in Iraq. He is director of Coventry Cathedral's International Center for Reconciliation in England's West Midlands, which includes an international ministry known as the Community of the Cross of Nails. After the German Luftwaffe bombed the 14th-century Cathedral Church of St. Michael in a 1940 air raid, Anglicans made a cross from medieval nails found amid the rubble of the still-standing ruins. This cross has become the symbol of reconciliation that has driven the ministry since.
White also serves as the Archbishop of Canterbury's Special Representative to the Middle East. Based in Jerusalem, he spoke with CT's Jeff M. Sellers by telephone during a stopover in England about the religious future of post-Saddam Iraq.
What are the religious challenges in Iraq?
We're really in a very, very dangerous situation. The whole religious future of Iraq is at a crossroads. One, we need to ensure that we can support the Christian minority, but in a way that does not segregate them from the Muslim majority. Two, we've got to be careful of the extremist influences from outside—not least the Iranian Shi'ah influences. And then we've also got to be careful of some of the Sunni Wahhabi influences and the way that they will try to pour money into institutions and things and get people on their side.
How can the rights of Christians be protected?
We're not going to be able to do it any other way than by maintaining the positive relationships that we've created over the years—there's no way that we can put a wall around them and ghettoize them. We need to ensure that the churches in the West are engaging with the Christians in Iraq. We need to ensure that there is an open dialogue between the Shi'ah majority and the Christians.
What about protecting against the Iranian Shi'ah influence?
This is more complex. But I think the only way we can prevent that is by strengthening the moderate Shi'ah influence in Iraq. Historically, most Shi'ah are not moderates. Most of the Shi'ah around the world are actually quite militant. But that has not been the case in Iraq, because there's never really been the opportunity for dissent. In the 1991 uprising, it was the Shi'ah who rose up against Saddam, and it was the Shi'ah who suffered the most. So the really difficult thing is that these people have suffered so much, and there is now a real sense of jubilation—but also a very real danger because of that.
How much of a link is there between the Iraqi Shi'ah and the Iranian Shi'ah?
All of the Iranian Shi'ah community looks to Iraq spiritually—Iraq is the historical base of the development and growth of the Shi'ah movement. Many of the great historical shrines of the Shi'ah movement are in Baghdad and other Iraqi cities. So, many, many Shi'ah from around the world want to come to Iraq, not least from Iran. Over the last three years, the Iraqis started allowing Iranians to come on pilgrimage to Iraq.
What threat do the Sunni Wahhabi pose?
There is really potential for some kind of Sunni backlash, partly because they have had all the power and now they will lose it. Saddam Hussein didn't like the Shi'ah, but he didn't like the Wahhabi either. I remember a recent meeting with Naji Saberi Ahmed, the former Iraqi foreign minister, and him saying to me, "Don't forget, Andrew, we started the war on terrorism. We find a terrorist, whether they be a Wahhabi or a Shi'ah, and we kill them." And that was true in a way. Iraq being a very secularist state would not actually entertain opposition of any sort.
Whether through funding from Qatar or Saudi Arabia or the United Arab Emirates, some of those radical groups will try to get some influence. They will do it by offering money—and Saddam Hussein has large unfinished projects, like the biggest mosque in the world. And it was going to be a Sunni mosque.
How much willingness is there among the Shi'ah to work with the Sunnis and the others?
It's difficult to say, but certainly our relationship with key Shi'ah leaders like Ayatollah Al Sider is extremely good. One of the most important things we did was bring these key Shi'ah leaders to both Britain and America [in 1999]. In America he was hosted by Billy Graham, and in England by the Archbishop of Canterbury. Where we really were able to engage with these people was when we were outside of Iraq.
Our approach is cross-centered, because the cross is the ultimate image of reconciliation—God's reconciling himself to the world. Even though we might not be trying to convert them, the inspiration for what we are doing is Jesus.
How do the Muslims understand your Christian inspiration?
We talk a lot about Jesus, because Muslims do very much understand Jesus as a prophet. Those who have been to Coventry really do understand, because so much of what we do is based around the story of how our cathedral was destroyed, and how immediately we committed ourselves to the work of reconciliation and to forgiving our enemies. Even in a completely non-Christian context, there is still a great need for truth and forgiveness.
How do the Shi'ah and the Sunnis respond to talk about forgiveness?
They will say that within the Qur'an there is a call to forgive your neighbors, your enemies. But there isn't really a concept of loving your enemies. This is a radical concept.
How do they respond to the image of the cross of nails from the destroyed cathedral that symbolizes your organization?
When we presented the cross of nails to the people of Iraq, it was received by the [Shi'ah] Ayatollah, the Sunni Sheik, and the Christian patriarch. So it was quite interesting that they were all prepared to receive this symbol of the cross. They say it's been a powerful symbol. I wouldn't naturally go around displaying a cross in an Islamic setting, because that wouldn't be very wise. But certainly I have never had any problems with walking down the streets in Baghdad with my cross.
And now, with the fall of Saddam?
It's going to be a lot more difficult, because before if Saddam had accepted that you as a Christian must be there, they accepted that you must be there. So everybody was nice to us. I don't know what it's going to be like when we return in a few days. We're not going to go into Iraq and say that we want to create our reconciliation work around the image of the cross or the cross of nails, because we know that would be disastrous.
Do you have any advice on how Christian relief organizations should work in Iraq now?
The most important thing is that they are not seen in any way as pushing the gospel for food. That's absolutely key—they must ensure that anything they do or say is done in a way that will not be taken negatively, with no ulterior motive. If they're not sensitive, it could result in a major backlash against the Christians of Iraq.
Related Elsewhere
The official website of the Community of the Cross of Nails has more information on its work and mission.
Article continues below
With the current unclear picture of religious freedoms in Iraq, CT recently asked: "What's the Difference Between Shi'ah and Sunni?"
Other related Christianity Today articles on religious freedom, peacemaking efforts in Iraq include:
The Mother of All Liberties | Full religious freedom for Iraq is not negotiable. (June 2, 2003)
No Strings Attached | Christians seek to balance relief work and evangelism in Iraq. (May 20, 2003)
Christian History Corner: Missionary Tales from the Iraqi Front | The modern Anglican mission to Iraq met with initial success, but its story sounds a cautionary note. (April 25, 2003)
Before the Refugee Dam Breaks | Agencies prepare to help up to 900,000 people in Iraq War. (April 24, 2003)
Apocalypse Again and Again | The Bible doesn't tell us when to go to war but how to live in a war-ridden world. (April 16, 2003)
As Baghdad Falls, Agencies Brace for Flood of Work | Aid and mine removal teams could move into Iraq within days. (April 11, 2003)
Mixing Iraq Aid and the Gospel Stirs Debate | Critics say proselytizing can reflect negatively on other relief groups and governments. (April 4, 2003)
Relief Agencies Prepare to Help Iraqi Refugees | Meanwhile Christians in Baghdad fear the worst. (March 26, 2003)
Evangelicals Plan to Minister to Iraqis' Needs—Physical and Spiritual | Evangelism efforts will join relief work, say Southern Baptist Convention and Samaritan's Purse. (March 27, 2003)
Speaking Out: Where Do We Go From Here? | Now that the bombs are falling, we'll need to repair Iraq—and our nation's moral standing. (March 21, 2003)
CT Classic: Weeping over Baghdad | Desert Storm cost Iraq thousands of lives. At its conclusion, a Christianity Today editorial called for the church to deal with the living souls that remained. (March 21, 2003)
Christian History Corner: Iraqi Christians' Path of Persecution | Not heresy hunters, nor Islamic purges, nor even Mongol hordes could wipe Christianity from Iraq. (March 7, 2003)
Christian History Corner: Iraq's Christians Caught in the Middle, Again | If the looming war breaks out, 350,000 Iraqi Christians will be caught in a West-East conflict eerily similar to 4th-century events. (Feb. 7, 2003)
Keeping Their Heads Down | Vital but dwindling Christians face many pressures. (Nov. 8, 2002)
Have something to add about this? See something we missed? Share your feedback here.
Our digital archives are a work in progress. Let us know if corrections need to be made.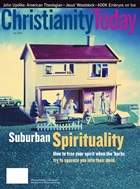 This article is from the July 2003 issue.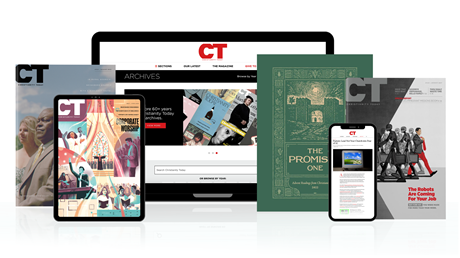 Annual & Monthly subscriptions available.
Print & Digital Issues of CT magazine
Complete access to every article on ChristianityToday.com
Unlimited access to 65+ years of CT's online archives
Member-only special issues
Subscribe
Damping the Fuse in Iraq
Damping the Fuse in Iraq