At church one sunday morning in British Columbia, a young mother approached evangelist Ron Susek. Her family wanted to begin attending the church, she said, but would he mind if they didn't join it?
"We've been through a church split, and we don't want any obligation or responsibility," she told him. "We want the freedom to walk away."
Susek could empathize with the wounded parishioner: he had reluctantly served as interim pastor after the split of a large church. He was so troubled by that experience that he collected his insights into what would become an influential church-split treatise: Firestorm (Baker, 1999).
The book serves as a resource for two organizations devoted to assisting churches on the verge of rupture: Firestorm Intervention and Restoration Ministry (FIRM—a division of Susek Evangelistic Association), and Peacemaker Ministries. Especially for churches not backed by denominational structures, such organizations can be lifesavers.
Sin at the Root
Susek identifies various factors contributing to church quarrels in Firestorm: destructive family backgrounds, resistance to authority, rapid church growth, and the "condition of the human heart," among others.
That last factor is the one Peacemaker Ministries emphasizes. Dave Edling, director of church relations for Peacemaker Ministries, says his organization tells troubled churches, "Your problem is not psychological. Your problem is sin."
"Disagreements begin," Edling says, "when the desires that battle within us, as described in James 4:1, lead to expectations of others—maybe an over-elevation of who we think we are, and what our rights are, and what we deserve to have."
Peacemaker Ministries uses Firestorm with the caveat that a chapter outlining the "psycho-social causes" of division rests on "secular, psychological views of mankind rather than a biblical doctrine of man," Edling says.
FIRM sees natural differences as the seeds of conflict. Those differences are not demonic or sinful, but sin attaches to them in the way people relate to one another. Then "our desires become grasping demands and idols of the heart," says Ed Peirce, national director of FIRM.
Besides Firestorm, Peacemaker also draws on The Peacemaker (Baker, 1997), a book by Ken Sande. Edling says it provides a biblical framework for dealing with all types of conflict. Describing conflict as an opportunity to glorify God, it prescribes resisting the temptation to either escape or attack. Instead, it encourages churches to go through the process of confession, repentance, and forgiveness.
Peacemaker Ministries assists churches through study of The Peacemaker, planned corporate repentance, interviews, and a follow-up report. Edling says the report surprises people because "it typically does not say, 'Go hang pastor X.' We try to live out what we believe. The church is not to force people into attack and escape responses."
Edling adds that churches can overcome material issues if key people can reconcile personally. That softens dialogue about the issues, setting an example for the flock.
The corporate model, by which so many churches operate, has contributed to congregational tensions, Edling says. In conflict, churches often apply business practices based on power and manipulation—"forcing people out, forcing people into escape responses, which forces people into attack responses."
Edling and his associate, Ted Kober, intervene in eight to ten church conflicts each year. They recommend resources for churches to resolve their problems, sometimes advising that they seek denominational help. Edling and Kober agree to get involved as a last resort. They have developed an advanced training practicum, "Intervening in Church Conflict," which helps to deliver the group's strategy to many more churches.
Kober is also taking Peacemaker principles to theological discussion groups nationwide. In particular, he is addressing conflicts that have sprung up within the Lutheran Church-
Missouri Synod over pastor David Benke's participation in a September 2001 interfaith event at Yankee Stadium.
Peacemaker Ministries has its roots with the Christian Legal Society. In 1982 the organization's president, Ken Sande, formed a new ministry of cls's Christian Conciliation Services in Montana. It eventually merged into Peacemaker Ministries. Edling says the late Lawrence Eck, ccs's first national director, inspired Sande's vision for biblical reconciliation.
Worldly Ways
At FIRM, Peirce assists 14 to 16 churches each year. He says that business, domestic, and church disagreements have more in common than one might think.
Church people assume their fellow believers are "playing by a different set of rules" than that of the world outside, he says. They are disillusioned to find that the brethren have not "left their guns at the door."
Peirce experienced this disillusionment as a young pastor. "I discovered that a lot of people are not fighting by the set of rules I thought they were fighting by," he says. "They're fighting by the set of rules I'm used to on the street."
Ron Susek's perspective is that of an evangelist. "My concern is that with every church conflict, the first casualty is the gospel of Jesus Christ, because when a church is survival oriented it cannot be salvation oriented."
Furthermore, Susek says, evangelism rests squarely on the unity of the church. "That is heaven's absolute," he says. "Jesus said, 'By this all men will know you are my disciples, if you love one another.' We really don't have the world asking for a reason for the hope that lies within us because they don't see any more hope in us than they find in themselves."
Susek believes that although we'll never be "one in brain," when the world sees a community that is "one in Spirit," it will respond to the gospel.
He also wishes he had had Firestorm going into his first major church split. "I think I would have done a better job there," he says. "My joy is that the congregation survived. They are over it. They are mission oriented, and the witness is there to rebuild, but it will take a long time."
Susek and Peirce founded FIRM in 2000 with two goals in mind: to create a collaborative culture in the church and to use conflict as a springboard to renewal or revival.
"Dispute resolution is future focused," Peirce says. "We're not going to go into the past and try to decide who was right and who was wrong or deal with feelings that much." Rather, start doing the right things for productive ministry together, he says, and attitudes and feelings eventually will follow. Measurable right behavior is the basis for rebuilding trust with short-term, highly monitored agreements.
"It allows the grace of God to have a chance to work with people," he says. "It changes their attitudes and perspectives, and they begin to see the other side."
With such recognition and understanding, experience and goals begin to overlap, he says, "and we begin to have movement toward a resolution."
Typical conflict centers on "worship wars." The pastor of a church in Erie, Pennsylvania, had ministered successfully for 14 years until adding a second, contemporary worship service. As is frequently the case, the church leadership decided to relegate the traditional service to the early time slot and move the contemporary service into prime time.
The contemporary service became the "presenting issue." But Peirce says the "seeds of the clash" lay in leaders' failure to develop a vision within the church. Elderly members had a vision that the church should become what it had been in its glory days. New arrivals thought the church's future was yet to be decided.
The "substantive issue," Peirce says, was that elderly members felt they were being pushed aside despite their years of service and support. The pastor and leadership gave more attention to the newer, younger crowd. Peirce helped the leadership identify the interests of all groups. They began addressing the older group's feelings of being disrespected and powerless. The church made efforts to build bridges between the two communities through joint fellowship, service, and opportunities for members to be heard. The pastor retained his position, and both services continued.
This type of success is the norm for FIRM, but Peirce notes that some churches do not fare as well because they do not apply all recommendations. If necessary, FIRM helps churches modify their constitutions and bylaws to reflect the way they really do ministry.
In the end, organizations such as FIRM and Peacemakers are devoted to alleviating the personal devastation described in Psalm 55:12-14: "If an enemy were insulting me, I could endure it; if a foe were raising himself against me, I could hide from him. But it is you … my companion, my close friend, with whom I once enjoyed sweet fellowship as we walked with the throng at the house of God."
Christine Scheller is an editor with Calvary Chapel Publishing in Costa Mesa, California.
Related Elsewhere
Firestorm: Preventing and Overcoming Church Conflicts and The Peacemaker are available at Christianbook.com.
The homepage of Ron Susek has more information on Firestorm Intervention and Restoration Ministry.
The Peacemaker Ministries official website has several resources for church life.
For additional articles, see CT's Church Life archives.
Have something to add about this? See something we missed? Share your feedback here.
Our digital archives are a work in progress. Let us know if corrections need to be made.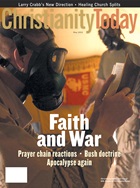 This article is from the May 2003 issue.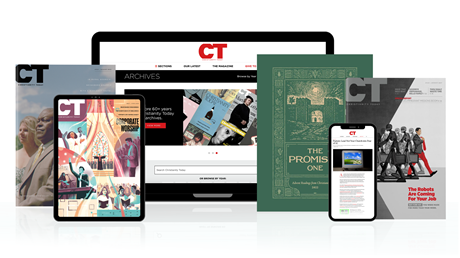 Subscribe to Christianity Today and get access to this article plus 65+ years of archives.
Home delivery of CT magazine
Complete access to articles on ChristianityToday.com
Over 120 years of magazine archives plus full access to all of CT's online archives
Subscribe Now
Missing the Rupture
Missing the Rupture