He faced a $675 million budget shortfall he inherited after taking office last November. So, Alabama Gov. Bob Riley proposed—as a matter of Christian duty—a complicated $1.2 billion tax increase, eight times the largest previous increase in this heavily religious, tax-averse state.
Voters, however, crushed the governor's proposal in a September 9 special election, with 68 percent voting against. Even the poor rejected the plan. The debate surrounding the vote has raised issues that Christians will encounter in a tight economy.
An active Southern Baptist layman and a conservative Republican, Riley shuddered at Alabama's raw tax data. Numerous counties charge double-digit sales taxes on food. And families begin paying a 5 percent income tax starting when they earn $4,600. Neighboring Mississippi, by contrast, exempts families until they earn $19,000.
Riley, drawing inspiration from the research of University of Alabama professor Susan Pace Hamill, began advocating a tax increase while cutting rates for the poor—all on theological grounds.
"According to our Christian ethics," Riley said, "we're supposed to love God, love each other, and help take care of the poor."
Critics called it the "How Would Jesus Tax Us?" plan.
Christian Coalition divided
But the outcome wasn't simply a matter of Christians supporting the plan versus lions opposing it. Riley's plan exposed a divide between many churches and Christian organizations on economic policy.
Christian Coalition of America President Roberta Combs flew to Montgomery, the state capital, to support Riley. At the same time, the state branch led an assault on the moral foundations of Riley's plan. Backed by the Family Research Council, the Christian Coalition of Alabama drew upon a heritage of government mistrust. The organization argued that state politicians would squander the money.
For his plan to have a chance of passing, Riley needed the support of a united and motivated faith community. In 1999 former Gov. Don Siegelman, a Democrat, proposed launching a statewide lottery to increase funding for the state's struggling public education system. But Alabama's churches mobilized their congregations to strike down Siegelman's proposal. Riley's moral plea did not resound so clearly with churchgoers.
"It's a lot easier for a pastor to be against a lottery than to favor a tax increase, so a lot of pastors did nothing," said John Ed Mathison, pastor of Frazer Memorial United Methodist Church in Montgomery and a leading opponent of the lottery. "In every church you had a lot of people on both sides of the tax issue."
"We know that Scripture says, 'Render unto Caesar what is Caesar's.' The big question is how much Caesar should get," said John Giles, president of the Christian Coalition of Alabama. Giles agreed that Alabamians should not tolerate their most regressive taxes, especially the high sales taxes and low income tax threshold. For now, though, Giles urged Riley to streamline government spending.
"This is a wonderful opportunity for the governor and legislature to practice good stewardship, build goodwill, and restore trust," Giles said. "The message sent in the vote is that Alabama families must live within their means, and Montgomery must live within its means."
The state legislature convened a special session on September 15 to address the budget crisis. While Montgomery politicians now turn to cutting the budget, Alabama's churches are moving ahead with their own plans to help the poor. Frank Stone, pastor of New Covenant Bible Church in Birmingham, is spearheading a plan to increase home ownership within his downtown congregation.
"[Our church] is located in an area that has become depressed and depleted in the last 25 years," Stone said. "By enticing young families to build starter homes and older families to build their last homes here, we hope to attract grocery stores, gas stations, restaurants, and businesses to come back and make the neighborhood viable."
He may have an ally in Giles. "Never in Scripture does it say, 'Render unto Caesar so he can take care of the poor,' " Giles said. "It is the church's responsibility."
Looming debate
Expect the Alabama debate to be replayed in other cash-strapped states and within the federal government, but without the explicit appeals to Christian ethics. These governments are facing massive deficits after years of ballooning spending when the economy was growing. According to Richard Cizik, vice president of governmental affairs for the National Association of Evangelicals, today's sluggish economy has energized discussion about how to help the poor most effectively.
"The anti-tax conservatives also care about the poor," Cizik said. "They believe economic growth, associated with lower taxes, will provide the best hope for the poor in the long run. The problem is that a child does not eat 'in the long run,' and an elderly person doesn't have a 'long run.' That's the short-term downside of fewer services."
Cizik believes Riley's failure will discourage other Republicans from proposing tax increases. The Center on Budget and Policy Priorities, a nonpartisan research institute, says states are facing a cumulative budget deficit of up to $85 billion for the 2004 fiscal year. Many states, which are forced to balance their budgets every year, have already cut spending on health care, education, and other programs.
"You can't have it all, and to believe you can is to engage in Pollyanna thinking," Cizik said. "The states have found this out, and so will the federal government. You can count on the Alabama debate to replay itself at the national level, given our ballooning budget deficit."
Related Elsewhere
See also today's related story, "Accidental Revolutionary."
Christianity Today's Weblog covered the defeat of the Alabama "Jesus tax."
Read Susan Pace Hamill's argument for tax reform.
Visit Susan Pace Hamill's website.
Susan Pace Hamill's book The Least of These is available from booksamillion.com.
Have something to add about this? See something we missed? Share your feedback here.
Our digital archives are a work in progress. Let us know if corrections need to be made.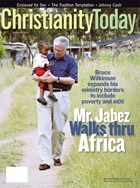 This article is from the November 2003 issue.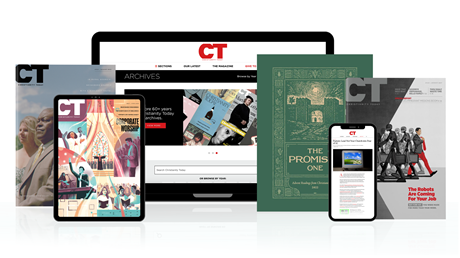 Annual & Monthly subscriptions available.
Print & Digital Issues of CT magazine
Complete access to every article on ChristianityToday.com
Unlimited access to 65+ years of CT's online archives
Member-only special issues
Subscribe
'Jesus Tax' Plan Dies
'Jesus Tax' Plan Dies