The U.S. Food and Drug Administration has extended its study of selling the Plan B "emergency contraceptive" pill over the counter.
Barr Pharmaceuticals Inc. expects a decision from the FDA by May 20. The original deadline for a ruling was February 20.
Opponents argue that the "morning-after pill" can cause abortion and increase sexually transmitted diseases. They hope the FDA rejects a December recommendation from two of its advisory committees to approve nonprescription sales of the controversial drug. About 2.4 million American women have used Plan B since 1999.
Plan B works by restricting ovulation in a woman. Supporters argue it will prevent unplanned pregnancies and abortions. Opponents, however, say the method also can work after conception, blocking implantation of a tiny embryo in the uterine wall. In such a case, many conservatives believe, an abortion occurs.
Gene Rudd of the Christian Medical Association (CMA) said the drug has not been adequately tested for long-term use, there is no age limit for buying it, and women may see their physicians less. "We are trying to put a Band-Aid on a hemorrhage."
W. David Hager, a member of the FDA's Advisory Committee for Reproductive Health Drugs and a member of the CMA, said a package insert under review claims Plan B does not cause abortion.
"If women believe pregnancy begins at fertilization, we are deceiving them," Rudd said. "For the FDA systematically to promote this deception is unbelievable."
Majority leader Tom DeLay was one of 44 House members urging the advisory panel to vote against the application. "By approving the over-the-counter sales of emergency contraception," DeLay told CT, "the FDA will make the act of terminating a child's life as simple as curing a headache."
Related Elsewhere:
Other morning-after pill articles include:
FDA Panel Recommends Over-the-counter 'Morning After' Pill (Dec. 17, 2003)
Religious health workers can't be forced to dispense "morning-after" pills, federal court says (May 30,2002)
Mourning the Morning-After Pill | Ever since the introduction of the birth-control pill, "liberated" Americans have hankered after still more spontaneity: they have wanted a "morning-after pill" to baby-proof their relationships. (April 7, 1997)
Our digital archives are a work in progress. Let us know if corrections need to be made.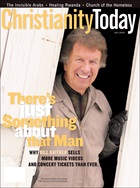 This article is from the April 2004 issue.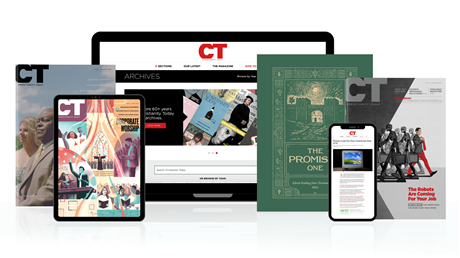 Find hope and historical insight. For a limited time, explore 60+ years of CT archives for free!
Daily devotions from Timothy Dalrymple during this pandemic.
Hundreds of theology and spiritual formation classics from Philip Yancey, Elisabeth Elliot, John Stott, and more.
Thought journalism that inspires you to think more deeply about your faith.
Plan B (for Bad)
Plan B (for Bad)