true
I recently watched a film in which Jim Caviezel plays a man with the weight of the world on his shoulders, a man determined to do the will of his father, a man who occasionally endured great pain—physical and emotional—en route to immortality. The Passion of The Christ? Nope. This was a movie about a golfer.
But Bobby Jones: Stroke of Genius is more than just a sports movie. It's a film about triumph over adversity, about the complexities of relationships, and about the grit, determination and integrity of a family man on multiple missions—clichés all, indeed, but they're handled tastefully and sensitively enough that you really do care about what happens to the good guy in the end.
Much of that is due to Jones' story; he's a fascinating man who overcame numerous hurdles to become not just the world's best golfer, but to earn three college degrees (including one from Harvard Law School) along the way. But it's also due to Caviezel's winsome portrayal. The Passion proved that Caviezel could play the role of a tortured man. Here's a more well-rounded Caviezel displaying a wider range of emotions. We see everything from an impetuous temper (Jones angrily hurled quite a few clubs early in his career), to the elation of winning a title (he won 13 overall, including the Grand Slam in 1930), to the conflicted frustration of trying to meet family expectations (Dad wants a great golfer, Mom wants an educated son, and wife Mary wants Bobby at home), to the agony of dealing with ongoing pain (physical and emotional).
Jones was a sickly child who almost died at birth, and suffered from various ailments throughout his life, including an agonizing case of varicose veins during the height of his career. He also endured great emotional stress from fame, family expectations, and his own relentless drive for perfection. All in all, Caviezel gives a solid performance. Though I'd hardly call him a "charismatic" leading man (along the lines of, say, Cary Grant, Mel Gibson or Tom Cruise), he does have a great smile—which we saw so rarely in The Passion.
Additionally, Caviezel, who rarely played golf before making this film, is convincing in the role of the man many believe had the most beautiful swing of all time. Caviezel recently quipped, "Hey, if I can play the King of Kings, I can play the King of Swings!" But he first had to train long hours with a golf instructor to learn Jones' "stroke of genius," and the on-screen results are believable. (Click here for an interesting story about Caviezel's training.)
Bobby Jones opens in 1936 when a retired Jones returns to Scotland for an exhibition at the famed St. Andrew's Old Course, the site of his 1930 British Amateur victory. The town has literally shut down—store windows read, "Bobby's Back! Shop Closed!"—as everyone flocks to the course to see him play one more round. He nails a beauty down the fairway off the first tee, and it lands, some three decades earlier, in a Georgia backyard as we flash back to Bobby's boyhood. We see a gaunt, pale 8-year-old practicing feverishly, determined to get it right. Dad approves; Mom is wary; and Grandpa, an uptight conservative who thinks golf is a pagan waste of time, tells Bobby, "Maybe you'll grow up to be an engineer, not fritter away your time playing worthless ballgames." Indeed, Bobby does end up earning an engineering degree from Georgia Tech—while becoming the world's best at this "worthless ballgame."
Ironically, from a financial perspective, golf does remain literally a "worthless ballgame" for Jones, who never turned pro, choosing to remain an amateur his entire career—mostly to focus on going to college. That's perhaps the most remarkable thing about Jones' accomplishments; he played the game part-time! (Incidentally, Grandpa ultimately "comes around" in a touching scene near the end of the film.)
We later see Jones winning the Georgia Amateur and playing in his first U.S. Amateur at the amazingly young age of 14, prompting Atlanta sportswriter O.B. Keeler (played wonderfully by Malcolm McDowell) to dub young Bobby the "Dixie Whiz Kid." Keeler, who later wrote Jones' authorized biography, is a family friend who follows Jones all over the world, and through his eyes, we gain additional insight into Bobby's personality—including his fiery competitiveness and feisty temper. (It's amusing, in a guilty sort of way, to hear Caviezel—the man who is Jesus on big screens the world over—drawl the dreaded "S-word" during his club-throwing fits. But fret not: The cursing in this family-friendly film is minimal.)
At Georgia Tech, Bobby meets Mary (Claire Forlani), who falls in love with Bobby's winsome personality—clueless that he's one of the world's best golfers. Even after they marry, Mary never fully embraces Bobby's "hobby," and her desire to keep him home with her and the kids just adds to Bobby's stress. Bobby, meanwhile, is torn: He is a family man—"I never wanted to be famous," he says—but he knows he has an amazing gift. Still, his hyper-competitiveness often has him on the verge of a breakdown, and Mary calls him on it: "I know what you're going through. Even when you win, you lose. I can't watch you go through that." Bobby replies, "I know I've been selfish. But I can win all four majors. I have to do it. Then I'll give it up." When he wins the Slam at the age of 28, he's true to his word, and retires.
Jones only fully grasps his full potential with the encouragement of others—mainly his father and O.B. Keeler … with a little help from a Scottish caddie named Angus and six-time British Open champ Harry Vardon. Playing miserably at St. Andrew's in 1921, Jones angrily picks up his ball mid-round and stalks off the course. Angus is stunned: "Laddie, you did wrong. You can be forgiven for losing, but not for quitting." Later, Vardon consoles Jones: "I've never seen anyone play the game with more grace. Whatever you do, don't stop hitting the ball."
Lessons learned, Jones moves on—but not without a few more challenges. When another club-tossing incident injures a woman in the gallery, the USGA warns Jones that if he can't control his temper, he won't be allowed to play. Jones promptly cleans up his act, and ends up a perfect gentleman on the course—even giving up a stroke in the 1923 U.S. Open playoff after calling a penalty on himself for inadvertently moving his ball. No one else saw the ball move, but Jones insisted it did. He went on to win the tournament—and the hearts of his opponents, the gallery, and the world for his sportsmanship and integrity, traits by which he's still known today.
There's no need to rattle off the film's depictions of Jones' other victories, but suffice it to say that it wonderfully captures that 1930 Slam—winning the British Amateur, British Open, U.S. Amateur and U.S. Open all in the same year. To this day, no other golfer has ever won the Grand Slam in the same calendar year. (Tiger Woods won all four of today's majors consecutively in 2000-2001 in sort of a "backdoor" Slam.)
The film concludes with Jones and Keeler walking through a Georgia field. Keeler says, "Well, you've won for your dad and for me. You got two college degrees for your mom. You got a law degree for your grandfather. And you retired for your wife. Now what are you going to do for yourself?" Replies Bobby, looking out over the lush fields, "I'm going to build the Augusta National Golf Club, my homage to St. Andrews."
And so he does. And with that, The Masters—now one of the legs of the modern Grand Slam—is born.
Bobby Jones: Stroke of Genius isn't just a good sports movie; it's a good movie, period. It has its sappy, predictable moments, but the gorgeous cinematography, apt direction and fine acting more than compensate. Think of it as like Chariots of Fire on the golf course—or, as Caviezel describes it, "This film transcends golf. It's about a human being with an extraordinary amount of integrity. Nowadays, sports stars say, 'I'm not your kid's role model.' But Bobby said, 'Yes, I am a role model.' His pureness drew me to him. That's exactly the kind of character I like to follow. I couldn't think of a finer man to play."
Talk About It
Discussion starters
Jones is driven by different—even conflicting—expectations from his mother, father, grandfather and, later, his wife. How do we deal with the others' expectations? How do we keep them in perspective? How do those expectations compare to God's expectations?


The younger Bobby occasionally loses his temper. How do you keep your anger in check? Is it ever right to show our anger? How should we appropriately express our anger?


Why do you think Bobby decided to remain an amateur, turning down the big money of going pro? Was it the right decision? Why or why not? What would you have done in his shoes? Why?


Bobby's grandfather disapproves of playing golf on Sundays. Do you think it's OK to play sports on Sundays? To work on Sundays? What does God mean when he says to keep the Sabbath holy (Exodus 20:8)?


The Family Corner
For parents to consider
The film is rated PG for a few instances of bad language, when young Bobby curses several times on the golf course. There's a slightly disturbing scene where Bobby has a breakdown. Otherwise, there's little here to offend young children, though it's probably not appropriate for kids younger than 8 or so—mostly because the content and themes would go right over their heads.
What Other Critics Are Saying
compiled by Jeffrey Overstreet
from Film Forum, 05/06/04
Bobby Jones was for a time referred to as "the Best Golfer in the World." He had a distinct style, a strength born out of suffering, and a passion for the game. His records have never been broken. And, whaddaya know—the guy playing him is Jim Caviezel, an actor who knows a thing or two about "passion."
Bobby Jones: Stroke of Genius co-stars Claire Forlani (Meet Joe Black, The Rock), Jeremy Northam (Gosford Park, An Ideal Husband) and Malcolm McDowell (The Company, A Clockwork Orange).
Article continues below
While many are put off by the production's sports-movie clichés, Bobby Jones is impressing some mainstream critics during this time of corruption in professional sports. "Was Bobby Jones really this great a guy?' asks Peter Hartlaub (San Francisco Chronicle). "Who knows? But after watching the greed that has consumed sports and the anti-heroes that have consumed modern films, finding someone to clap for is an OK way to pass the time."
Most religious press critics are demonstrating some passion of their own for the film.
But Steven D. Greydanus (Decent Films) criticizes the film's "shameless marketing ploy" (the slogan: "His passion … was his genius"), although he sees a faint similarity between the film about the golfer and the film about Christ: "Both films are reverently respectful portraits of a real-life person who endured physical sufferings in the course of pursuing his life's work, and achieved something unique."
Despite its honorable intentions, the film, according to Greydanus, falters. "The most successful sports movies … reach out across the divide separating fans from non-fans, finding ways of making the drama compelling to the uninitiated as well as aficionados. Bobby Jones, while sweetly sincere and uplifting, doesn't fully succeed in doing this. I wasn't drawn into the game, or the story, the way I wanted to be. It doesn't help that [the writers] rely too frequently on prefabricated dialogue, from clichés … to inspiring quotations."
Readers should also check out Greydanus's review for his amusing speculation about the origins of the game … in Presbyterian Scotland.
Bob Smithouser (Plugged In) says, "This pleasant, beautifully photographed period film is entertaining and rife with moral themes. In fact, I walked out so impressed with Jones' 'life well lived' that I couldn't wait to read more about him. Bobby Jones wasn't perfect, but he was a humble guy whose integrity, sportsmanship and refusal to play for money make him a fascinating character study today."
Michael Elliott (Movie Parables) "This film will help to fill in some of the gaps in our knowledge of who Jones was and what drove him to excel. The film is rife with biblical principles, themes and lessons which can be used to illustrate God's wonderful truths."
Ed Cox (Christian Spotlight) says, "I want to stress just how wonderful this film is. True … it is a sports movie. After all, Bobby Jones became famous for his golf swing, not his days in court. But that said, it does two things extremely well. First it demonstrates how a man can live his life with honor and virtue and still be successful. Second it surrounds that theme with good theater. Oh that more movies would dare to stand for something instead of stand in the way of something."
Article continues below
"Bobby Jones: Stroke of Genius is more than just a sports movie," says Mark Moring (Christianity Today Movies). "It's a film about triumph over adversity, about the complexities of relationships, and about the grit, determination and integrity of a family man on multiple missions—clichés all, indeed, but they're handled tastefully and sensitively enough that you really do care about what happens to the good guy in the end."
David DiCerto (Catholic News Service) says, "Though it may sound like a contradiction in terms, the best sports movies are, at their core, rarely about sports. Whether manifested in the balletic brutality of the boxing ring or in the edifying endurance of runners, the visual poetry of athletic competition has long provided filmmakers with the perfect metaphorical canvas upon which to celebrate the triumph of the human spirit. Such is the case with [this] handsomely crafted biopic."
Benn Becker (Hollywood Jesus) reports that the film "felt more like a TV movie than a feature film. I felt Caviezel's acting was a little restrained and did not portray the internal struggles of Jones's character effectively. However, I would still recommend this film about a true gentleman of the game of golf, especially for those who have heard about the legend but aren't completely familiar with his story."
from Film Forum, 05/13/04
Andrew Coffin (World) saw Bobby Jones: Stroke of Genius, and says the film "isn't on the same level as Chariots of Fire, it is still a respectful, respectable effort. The film doesn't offer much in the way of insight into the complicated Jones, but it does very competently and sometimes movingly chart his rise to the status of a legend in the game."
Want wild and crazy martial arts combat? Look no further than Quentin Tarantino. But be prepared for extreme violence. In fact, you may want to look closer before buying a ticket to this bloody spectacle.
Copyright © 2004 Christianity Today. Click for reprint information.
WEBLOG
Alistair Begg—Pastor, Movie Star
When the Bible and pastors go hip.
compiled by Rob Moll
Christianity Today, May 10, 2004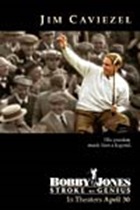 Browse All Movie Reviews By: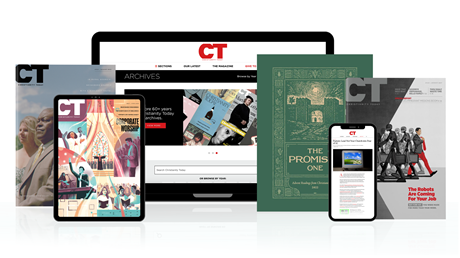 Subscribe to Christianity Today and get access to this article plus 65+ years of archives.
Home delivery of CT magazine
Complete access to articles on ChristianityToday.com
Over 120 years of magazine archives plus full access to all of CT's online archives
Subscribe Now
Bobby Jones: Stroke of Genius
Bobby Jones: Stroke of Genius