After graduating from Texas Tech with a degree in accounting, Ruth Ann moved back to her hometown of Wylie, Texas, got a job, and married James, who was managing a carpeting and flooring store. First came a son, Dexter. Then, in 1997, Ruth Ann and James stretched and bought a modest three-bedroom house with a big yard for $84,000. Next, she had a daughter, Ellie, and the family was living the American Dream.
But it all unraveled quickly. A superstore opened a few miles away, and James was laid off after the 1999 Christmas season. Try as he might, James couldn't find a comparable position, and he resorted to a succession of odd jobs. By summer, Ruth Ann and James were two mortgage payments behind despite garage sales and borrowing from family. One night Ruth Ann saw the writing on the wall and told James they had to file for bankruptcy. Without saying a word, he walked outside, got in his pickup truck, and cried.
This true story comes from a sobering book about middle-class families called The Two-Income Trap (Basic Books, 2003). According to surveys cited in the book, parents with children at home are in ill financial health. As a group, these couples are two times more likely to go bankrupt than couples without children, and they carry an unhealthy amount of personal debt.
You would be wrong to suppose that adding a second paycheck automatically makes families financially secure. Granted the average two-income family in inflation-adjusted dollars makes 75 percent more than a one-income family a generation ago. But many of today's double-income families are straining to make ends meet. There is more competition for scarce housing in good school districts as well as tempting offers to take on more debt. Unless husband and wife work to service burdensome debts, they cannot afford that nice house with a great school nearby, not to mention paying for childcare, health care, and saving for retirement.
Nearly 90 percent of those who go bankrupt cite job loss, family breakup, or medical problems as the cause of their financial problems. Many working families are less able to cope with life's emergencies while providing life's essentials. They have lost the financial safety net that a stay-at-home spouse provided. That person could get a job when times were tough or could care for a sick loved one without crippling the family finances.
Having two incomes is not the problem, of course, but how we spend them. To live in sync with biblical priorities, we need to assess and reassess what constitutes the good life. Our consumer society impoverishes our imagination by normalizing luxury.
People who intentionally live on less to do more for others should be our model. A promising example was tragically cut short by a fatal traffic accident in Israel recently. Wheaton College student James Pyles, 21, died in June on a summer missions trip to care for West Bank refugees. College chaplain Stephen Kellough said he and Pyles had hoped to launch this fall a campuswide refocus on "living simply and giving generously." Kellough said, "In the last hours of his life, James was living out his vision, doing God's work among the poor."
There are many other lifestyle snares for Christians beyond the two-income trap. But whether we have a lot or a little in material terms, we do well to take our cue from the apostle Paul, who learned the secret of finding contentment in Christ.
Related Elsewhere:
The Two-Income Trap is available from Amazon.com and other book retailers.
USA Today has an excerpt from the book, as does the Today Show.
Discussions elsewhere about The Two-Income Trap include:
Two incomes, more debt? | A new study offers a controversial theory of why today's families are having a tough time staying afloat. (Christian Science Monitor, Sept. 17, 2003)
Middle class and maxed out | even though the modern two-earner family brings in 75% more inflation-adjusted income than the one-earner family of a generation ago, it actually has less discretionary income -- and far more financial instability. (BusinessWeek, Sept. 15, 2003))
Middle class barely treads water | A generation ago, a typical American middle-class family lived on the income of a single breadwinner. In recent years it has taken two working spouses to live the modern middle-class dream. Now, it seems even that is not enough to survive the skyrocketing cost of housing, health care and college while saving for retirement and shouldering growing debt loads. (USA Today, Sept. 14, 2003)
Broke on two incomes | Current bankruptcy statistics show middle-class couples with kids are twice as likely to file for bankruptcy than their childless counterparts. (The Early Show, CBS, Sept. 9, 2003)
Parent trap | Want to go bust? Have a kid. Educate same. Why the middle class never had it so bad (Time, Sep. 08, 2003)
Two-income families at risk of financial crisis | This year, more people are expected to file for bankruptcy than suffer a heart attack, graduate from college or file for divorce. A new book suggests those at greatest financial risk are families with children. (All Things Considered, NPR, Sept. 8, 2003)
Leave no parent behind | Compared with people who don't have children, people who do are in worse economic shape than they've ever been in. (The New Yorker, Aug. 11, 2003)
Have something to add about this? See something we missed? Share your feedback here.
Our digital archives are a work in progress. Let us know if corrections need to be made.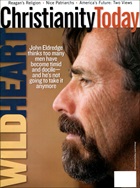 This article is from the August 2004 issue.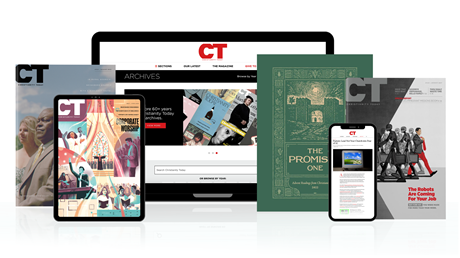 Subscribe to Christianity Today and get access to this article plus 65+ years of archives.
Home delivery of CT magazine
Complete access to articles on ChristianityToday.com
Over 120 years of magazine archives plus full access to all of CT's online archives
Subscribe Now
When More Is Less
When More Is Less