Recent events have left Christians wondering how they stand in American society. In the last year, we at Christianity Today have received several manuscripts by prominent Christian intellectuals suggesting that the United States has become definitively and irreversibly anti-God. Other Christians continue to urge us to do good with the hope that we can make a difference. Each side can marshal compelling arguments and strong evidence. Yesterday and today we publish two views on the matter by two prominent evangelical leaders.
Harold O. J. Brown has led a distinguished academic career, and now serves as a professor of theology at Reformed Theological Seminary in Charlotte, North Carolina. He is the author of many books, most recently The Sensate Culture (Word, 1996), and as the editor of The Religion and Society Report, Professor Brown has relentlessly exposed the folly of Western society's anti-life drift.
Leith Anderson is pastor of Wooddale Church in Eden Prairie, Minnesota. Anderson is one of the most respected pastors and leaders in America, having also served as interim president of Denver Seminary and the National Association of Evangelicals. He is the author of many books, most recently Leadership That Works: Hope and Direction for Church and Parachurch Leaders in Today's Complex World (Bethany, 2002).
These two articles came to us separately. The authors did not see each other's manuscripts ahead of time, and so are not debating one another. Nor are these essays intended to be finely reasoned theological or sociological arguments. While they offer arguments, they distill moods shaped by the authors' years of passionate involvement in trying to shape American culture for Christ. —The Editors
From all that terror teaches, from lies of tongue and pen,
From all the easy speeches that comfort cruel men,
From sale and profanation of honor and the sword,
From sleep and from damnation, deliver us, good Lord.

—G. K. Chesterton
Our nation has lived for three decades with what must be the greatest lie "of tongue and pen" of the 20th century, handed solemnly down by seven unelected justices of the U.S. Supreme Court: "We do not know when human life begins." The conclusion that the justices drew in Roe v. Wade was unwarranted, namely, because if we say that we do not know whether human life has begun, we may allow its termination at any time up to the undeniable birth of a live baby. Now, three decades later, we have perhaps 42 million fewer Americans, of which perhaps 15 or 16 million would be between the ages of 18 and 30 today. The lie must comfort the cruel men-and the women too, now-who give us leave to terminate life prior to birth, at will.
While our nation plans great things for the world-democracies in the Middle East, peace between Israel and the Palestinians, no more weapons of mass destruction (other than in our own hands or in the hands of those too powerful for us to oppose), prescription drugs for older people, no child left behind (of those who succeed in being born)-the number of us who will enjoy those great things is declining, thanks in large part to abortion, as European and American births drop below the replacement rate.
What is going on here? In his 1978 Harvard Commencement address, Aleksandr Solzhenitsyn uttered words that have made him forever politically incorrect: "Men have forgotten God." In the United States, a large majority of the population is associated with Christianity, and a substantial minority calls itself practicing, observant, "evangelical," "born again," or otherwise conservatively Christian. God is not forgotten on Sunday, not in the churches, great and small, that dot the landscape. But otherwise?
What happened immediately after Roe v. Wade? Christians seemed to have fled to the catacombs, caves, or foxholes, for they were hardly in evidence. The anti-abortion efforts of the Roman Catholic laity put its episcopate to shame; Protestants, used to thinking of their nation as mildly Christian, did little, until the late Francis Schaeffer stirred evangelicals with his film series, Whatever Happened to the Human Race?
To be sure, the number of Christians now stirred up includes more than one in the high halls of power, and occasionally pious bleats are heard. But still at least one-quarter of those awaiting birth are destroyed, "safely and legally," during the nine months of pregnancy.
The fact that Roe, a clear repudiation of the biblical Judeo-Christian teaching that each human is made in the image of God, did not lead to a massive rejection of the Court and its allies has shown our judges and justices that they may not only forget God, they may install idols in his place.
Roe is now history. It is part of the furniture, as Justice Sandra Day O'Connor would put it. Now something far more important for the future of Christianity in the United States, and by implication for the future of the entire country and its people, has taken place.
A Ruling for Paganism
On July 8, 2003, the United States Supreme Court, by a vote of 6-3 (in Lawrence v. Texas) did not merely forget God: It turned the nation into a pagan state-not the people, of course, not all the lesser structures and institutions such as churches, schools, and businesses great and small, but the nation. The Supreme Court, in declaring all sodomy laws unconstitutional, has in effect declared the nation pagan-not in so many words, of course, but in terms that explicitly repudiate historic Christianity, the Bible, the Torah, and the principles of natural law that guided us so long.
The Court did not, of course, declare the legislature (i.e. Congress, the administration, the President, and his cabinet) pagan. It could not do so. Congress has Christian members, Catholics and Protestants, and Jewish members, some even observant and orthodox. The President and some members of his administration are Christians, some outspokenly so. But the nation, which has been slowly losing its Christianity, has now been in essence declared pagan, and all its institutions, agencies, and departments will follow, gradually or speedily.
Lawrence passed by a two-thirds majority. What were those justices thinking? The man who wrote the majority opinion is a Roman Catholic. Does he not know that his church, his spiritual leader the pope, the Bible, and all of the church fathers up to the present, consider the behavior that he now protects an abominable sin, an act against nature? Was it a trivial matter to award the highest court's protection to activities against nature and the laws of God and the church? Do the two Jewish justices not know that their Torah rejects sodomy as an abomination? And the two women on the Court: By what perverted logic do they mock the role that God and nature have given to their sex in conjunction with the male-to bring children into the world in a matrimonial union-to support this perverse caricature of the purpose of sex and with it the negation of the irreplaceable role of their sex in the survival of our human race? The logic of Lawrence implicitly steers towards the dying off of the human race, or at least of such parts of it as are guided by our high court.
By this tortured reasoning, if we can call it that, the God of Abraham, Isaac, Jacob, and Moses, the God and Father of our Lord Jesus Christ, has been banned from the scene in the nation whose endeavors he has so often blessed. In his place we have, if anything, the gods of Sodom and Gomorrah. The justices, in their sovereign bliss, with the exception of the dissenters, do not seem to know what they have done. Or do they know and not care? Or know and want to do exactly what they have done?
Those of us who do see and know what has been done must not wait until all of the organs of government are brought under the gods of Sodom: We must look, see, and speak. We cannot change the Court's decision, not now and perhaps not ever, but we can and must say with the Israelites of the past, regarding a crime they had not committed, "Our hands have not done this thing [orig. "shed this blood"], nor did our eyes see it … and do not place the guilt … in the midst of thy people Israel" (Deut. 21:7-8).
Disaster in the Making
These two Court decisions-Roe v. Wade and Lawrence v. Texas-are catastrophic symbols of what has been happening to the country at large. Much of the nation outside the government, and especially all that pertains to the elite or the establishment, has been or has recently become in essence anti-Christian, anti-Jewish, anti-natural law, and implicitly or explicitly pagan. All of the nation's great secular universities, private and public, have turned pagan, with the exception of occasional faculty members, department heads, and other officials who have remained true to Christianity or observant Judaism. Even some confessionally bound universities, such as Baylor in Texas, are struggling to resist the trend. A few religiously affiliated colleges have remained loyal to their religious foundations. An even smaller number, such as Hillsdale College in Michigan, although not religiously affiliated, have managed to ignore the pressure to impose a totally naturalistic worldview on their students.
Many churches have fallen far away from the faith of their founders, as most recently and spectacularly the Episcopal Church has done by appointing an actively homosexual bishop. Indeed, we shall see that several churches have slowly accepted beliefs and patterns of conduct that radically deny their heritage, although seldom do they do so explicitly.
All this in itself is not yet a disaster, because as many rightly point out, there are many vestiges of authentic Christianity still to be found in our nation. But it would be a disaster for Christians and other God-fearers not to recognize that we've reached a turning point in our cultural history, and to go on dreaming that we can gradually change this formerly more or less Christian country for the better.
Those of us who are Christians and take our commitment seriously are slow to recognize it, but ultimately it will be easier for Christians to live in a country that we know is pagan than to live in one that we think is still sufficiently Christian to listen to us and to change in accordance with Christian values.
Related Elsewhere:
Yesterday we posted an opposing argument, "A Steady Christian Influence."
More information about Harold O.J. Brown is available from the Reformed Theological Seminary website.
The Sensate Culture is available from Amazon.com and other book retailers.
Have something to add about this? See something we missed? Share your feedback here.
Our digital archives are a work in progress. Let us know if corrections need to be made.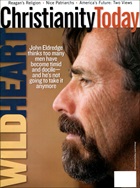 This article is from the August 2004 issue.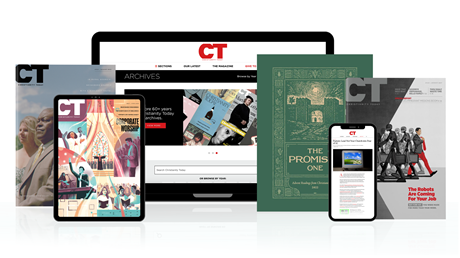 Annual & Monthly subscriptions available.
Print & Digital Issues of CT magazine
Complete access to every article on ChristianityToday.com
Unlimited access to 65+ years of CT's online archives
Member-only special issues
Subscribe
A Decisive Turn to Paganism
A Decisive Turn to Paganism