The White House has decided it cannot achieve for now significant legislative and administrative goals for its faith-based initiative. Instead, Bush officials now talk in terms of years of efforts that will only gradually strengthen faith-based organizations and slowly transform a federal bureaucratic culture alien to American faith-based goals.
In October, President Bush told the congregation at Tony Evans' Oak Cliff Bible Fellowship in Dallas that the efforts at legislative change had stalled. "We're making changes of the culture in Washington, D.C.," Bush said. "It takes awhile."
The shift means there will be no new significant faith-based legislation before next year's presidential elections. The Senate is expected to debate bills for Head Start and job training funding that allow faith-based groups to require a religious test for hiring. But Republican strategists in Congress told Christianity Today the administration hasn't indicated how hard it will push for passage of these bills.
As head of the President's initiative, Jim Towey said there is "a great deal of interest in the faith-based initiative when you get out of Washington." But in the capital, faith-based forces have bogged down in incremental trench warfare. "The interest groups in Washington have made this a fairly polarized issue," Towey said, adding that progress comes by the spadeful rather than by a bulldozer . "The truth of the matter is that faith-based groups were victims of decades of efforts to secularize the public square. A lesser President would have thrown in the towel."
Consequently, Towey is reluctant to give any benchmarks to measure progress: "There was never a time with the President where there has been a figure that faith-based groups get this percentage of the $67 billion of social welfare spending."
Towey said the administration should be judged by its intentions to help faith-based groups, not by its accomplishments. "From my standpoint, you can't really control success," Towey told CT. "You can be faithful to what the President has asked us to do." The administration has made hundreds of small initiatives to keep the faith-based program moving in spite of political and bureaucratic blockages.
Four stumbling blocks
The Bush administration's efforts have been stalled by a variety of issues. One problem is exemplified by Bowery Mission, one of the oldest ministries in the country.
In 2000 Congress voted to give $600,000 to fund Bowery's summer camp for at-risk youth through the Department of Justice. But a Justice bureaucrat decided that Bowery couldn't receive the money unless it stopped hiring only Christians. Bowery said that would destroy its mission.
After over a year of wrangling, the Justice officials let the grant go through. But they got the last word. The Bowery case is a one-time deal. All of the rules continue in effect. Christian organizations cannot get Justice Department grants if they hire only Christians.
White House sources say the local nature of faith-based groups is another stumbling block. Most of the faith-based groups have never applied for federal funds before and are also often small, neighborhood affairs. "We are dealing with new organizations that have never dealt with state and federal government. These kinds of changes take time," Towey said.
A third problem is the complexity of the federal bureaucracy. Faith-based organizations can apply for funds through a variety of federal programs and departments. Last fall, the White House announced new regulations allowing faith-based organizations to apply for $28 billion in grants from the departments of Heath and Human Services and Housing and Urban Development. But the maze of options and application procedures can discourage even the neediest organizations.
In response, the White House is developing super one-stop shopping centers for federally funded faith-based social services. A. R. Bernard of the Christian Cultural Center in New York City said one-stop shopping means that poor people don't have to go all over town to every bureaucracy. "This is the way to do it," he said.
Finally, some observers argue that the White House itself is part of the problem. They say the administration sometimes seems befuddled as it tries to lobby most effectively. One political adviser close to the White House, for example, said the administration hasn't figured out how to mobilize local people to pressure Congress to pass significant legislation.
Danny Cortes directs Nueva Esperanza in Philadelphia, which gives grants to local projects. "Maybe it is a hope on their part, but there is no effort on this," Cortes said. "If we don't go out and convince corporate and local people that the faith-based initiative is something to support, it will probably die on the vine."
Related Elsewhere:
Past Christianity Today articles on charitable choice and faith-based initiatives include:
New Rules, More Money | Bush levels playing field for faith-based groups. (Oct. 08, 2003)
Article continues below
Charitable Choice: It's Still About Ending Discrimination | A new study claims to bring bad news for Bush's faith-based initiative. Does it? (June 10, 2003)
Faith-Based Lite | Administration still seeks 'revolutionary' change (May 14, 2003)
Faith-Based Initiative Bill Isn't So Faith-Based Anymore | Senate guts faith-based initiative bill (Mar. 28, 2003)
Charitable Choice Battle Brewing | Jewish group sues over Americorps support for religious groups (Feb. 26, 2003)
Faith-based Legislation Stalled | White House moves ahead on regulatory, funding fronts (Nov. 1, 2002)
New Study Answers Many Criticisms of White House's Plans | Hudson Institute's "Fruitful Collaborations" underscores the need for hiring freedom (Nov. 1, 2002)
'I Am a Realist' | U.S. Rep. J.C. Watts Responds to Weblog. (Oct. 28, 2002)
Congress's Charitable Choice Expansion Is Dead | Senate may not pass "faith-based" bill, but Watts says he won't oppose it. (Oct. 16, 2002)
Will the Faith-Based Initiative 'Explicitly Prohibit Hiring Discrimination'? | Barney Frank says current bill will lead to discrimination and racism. (Sept. 26, 2002)
Faith-Based Initiative Is Republican Ploy, Says Washington Post | But are Democrats really interested in explaining White House plans to their constituents? (Sept. 17, 2002)
House's Faith-Based Initiatives Bill May Not Be Dead Yet | Rep. J.C. Watts pushes for better faith-based initiative bill in Senate. (March 28, 2002)
Faith-Based Give-in | Compromise bill for religious nonprofits gains grudging support. (March 14, 2002)
Shortchanging Charities | Americans will surrender their constitutional values if nobody acts to expand Charitable Choice. (March 7, 2002)
Court Strips Faith Works of State Funds | Wisconsin vows to appeal setback of Bush-supported initiative. (Feb. 20, 2002)
Bush Backs Senate Faith-Based Initiative Bill | Allowing folks who don't itemize deductions on their tax returns to deduct for charitable giving is apparently huge. (Feb. 2, 2002)
Implacable Foes Find (Some) Common Ground on Faith-Based Initiatives | Diverse working group's recommendations represent the minimum, not the maximum, that is politically possible. (Jan. 30, 2002)
The State of the Faith-Based Initiative | One year after Bush outlined his plan to let religious social-service groups compete for government funds, little has actually made it through Congress. (Jan. 30, 2002)
Where Does the Faith-Based Initiative Stand? | Observers look to Bush support, discussion, and the hiring exemption as keys to Charitable Choice legislation. (Sept. 7, 2001)
Article continues below
House Approves Charitable Choice Bill | Hiring protections for religious organizations stays in the bill, but back-room negotiations may mean they won't stay. (July 27, 2001)
DiIulio Pitches Charitable Choice to Cautious NAE Delegates | Meanwhile, group suggests religious broadcasters reconsider severing ties. (March 21, 2001)
No More Excuses | Bush's faith-based initiative should reinvigorate our mission of service. (March 15, 2001)
Charitable Choice Dance Begins | Faith-based organizations cautious but eager for government aid. (March 15, 2001)
Bush's Faith-Based Plans | George W. Bush, Texas governor and presidential candidate, has placed government cooperation with faith-based initiatives at the core of his campaign. (Oct. 25, 1999)
Have something to add about this? See something we missed? Share your feedback here.
Our digital archives are a work in progress. Let us know if corrections need to be made.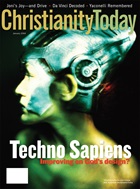 This article is from the January 2004 issue.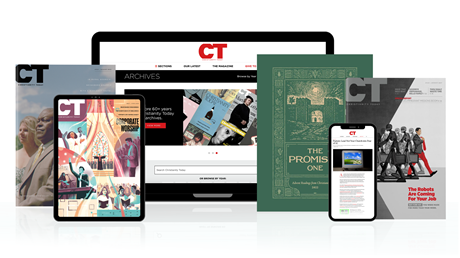 Subscribe to Christianity Today and get access to this article plus 65+ years of archives.
Home delivery of CT magazine
Complete access to articles on ChristianityToday.com
Over 120 years of magazine archives plus full access to all of CT's online archives
Subscribe Now
The twelfth of never
The twelfth of never