Sudan's Muslim north has been attempting to impose Islamic law on the country's Christian and animist south. Some 2 million people have died and more than 4 million have been displaced in the civil war, which began in 1983. However, both sides are negotiating a peace settlement that could be signed this month. Daniel Bul, 53, bishop of the Episcopal Church of Sudan for the Diocese of Renk, spoke with CT's associate news editor, Stan Guthrie.
What can you report about church growth in Sudan?
Well the church is growing, especially the Anglicans now. [The church had] over 500,000 [adherents] when the British left Sudan in 1955. The independence of Sudan came in 1956. The number of Sudanese priests was at that time about 5 or 6.
But the priests in the Sudan now for Anglicans are 3,500. And the number of Christians is 5 million Anglicans. And there is big growth going on in other churches like the Catholics, like the Presbyterians and Pentecostals. Other smaller churches are growing. The growth of the church is really tremendous. And we hope … in the southern Sudan … everybody is going to be a Christian.
To what do you attribute this growth?
We were in a situation where we had nobody to turn to. Everything was difficult in the Sudan and the war was very hard on the people. You know, we have been in war for 20 years now. … This hard situation has really sharpened the eyes of the people and the only place to turn was God. And when we pray, we have so many miracles that God's been doing in the southern Sudan. And the Holy Spirit was moving as a revival was happening. There was no food, there was no medicine, but when people gather and pray for a person who is sick, he gets healed. And that turns the people to Christ. There was no medicine, no anything at all. So you could see to it that it was only God who protected his church in the Sudan.
Are most of the converts from nominal Christian backgrounds?
Formerly, so many people in the southern Sudan were enemies. When the war started, so many people were not really believing in God. But when the war really became very severe, only the Christian churches were [able] to support people and to pray for people and to help people in all areas of life. … That's how many people have decided really to join Christianity.
How is the church reaching out to people?
Well, we have churches under the trees. We don't have [church buildings]. Everything has been destroyed in the south, so we have these open praying places. We gather under the trees to pray every Sunday. And then we do all occasions like marriages, like funerals, in the open air. So anybody is always invited to come and listen and hear the word of God. So if God [speaks to] him, then he comes forward and declares that he wants to be a Christian. So it is actually through this movement of revivalism going on in our country now. That's what brings people, because we have this open air preaching from place to place, all around the southern Sudan.
Have you heard any reports of Muslims becoming Christians?
Yes, this thing is also happening in the north. Some of them really heard the gospel of God and as they are enticed by the Holy Spirit, they become Christian.
Do you have any idea how many?
I have no idea, but I know that it is about 100 in Khartoum [the northern capital].
How are the other church communities doing?
The same. We are working together. We formed an ecumenical cycle of prayer together. So we really moved together in prayer, in preaching. They are growing in their own areas. So it's not only the Anglican Church that is growing, but so many [others] have been—Catholic and Presbyterian. But [we are the] fastest growing church in the Anglican world.
When the war began, some of the bishops from the Anglican [Church] were actually cut off by the war to the rebel areas. But they were very free in the rebel areas to move all over the southern Sudan. Their support of the people and the families who have been dying and the miracle that God has done through them have turned many enemies and others to Christianity through the Anglican church.
Have you personally been involved in evangelism?
I'm an evangelist myself. I became a bishop while I was an evangelist.
How has the war affected the church?
Everybody in the Sudan has been threatened by the war. But by the grace of God, we are alive. You don't know whether tomorrow you will be alive or not. So the threatening of physical [harm] is there because danger is everywhere in the southern Sudan. But we have a hope always that whether we die or we're alive, we glorify God. So we are not worried about what is going to happen. But we know that we are going to die like our brothers and sisters who have already gone before us. As you know, now 2 million people have died … . So we're not afraid of what is going to happen to the life of anybody else.
What are the church's biggest needs right now?
Our people have nothing. They have no education, they have no health, no clean water, and … food is not there. There is no infrastructure right now, no infrastructure at all. We need education, we need food, we need health [care].
How do you hope to obtain these things?
We hope that peace is signed tomorrow. We hope that the infrastructure will be [repaired] and many of our brothers and sisters all over the world will … help us deal with the reestablishment of our people who [will be] returning from the displaced and refugees camps. We will be dealing with rehabilitation of our people. And then we will dealing with reconciliation of our people, so our people live in peace. At the church now we have started a committee of peace and justice for reconciliation.
Do you feel that Christians will be open to reconciling with those who've committed atrocities?
That's what we are hoping now. We know that everyone has done wrong things in one way or another, and we have to breathe the love of God and forgiveness and let bygones be bygones. We want to educate our people and create awareness. We have to educate our people that they have to forgive one another. So it is a big task for us as a church people. And we will be happy to receive help from our people, brothers and sisters in the United States, the United Kingdom, and wherever they are.
What is your perspective as an Anglican in Africa about what's going on in the United States with the consecration of openly homosexual Bishop Gene Robinson?
Most African bishops say no to that because it is not part of our culture.
Does the consecration of Robinson cause you problems as an Anglican in Sudan?
Yes, it will cause problems because we are now going to be vulnerable to the Muslims. The Muslims will say, "Now you are not really believing in God." … We are going to have problems. And we feel that our brothers in America, maybe they are betraying us to the Muslims.
Related Elsewhere:
More information on Sudan is available on our Sudan page.
More information on global persecution is available on our persecution page.
More on the rise of the church in Africa:
Will the Next Pope Be an African? | Sixty-four years ago, the Roman Catholic Church consecrated its first black African bishop. Is it time now for the next step? (Oct. 17, 2003)
Medical Missions' African Legacy | For generations, missionary doctors have healed body and soul in Africa. (July 25, 2003)
The African Lion Roars in the Western Church | Anglican liberals are fretting, conservatives rejoicing, and all are scrambling to their history books: whence this new evangelical force on the world scene? (June 27, 2003)
Have something to add about this? See something we missed? Share your feedback here.
Our digital archives are a work in progress. Let us know if corrections need to be made.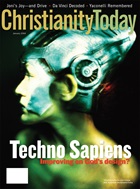 This article is from the January 2004 issue.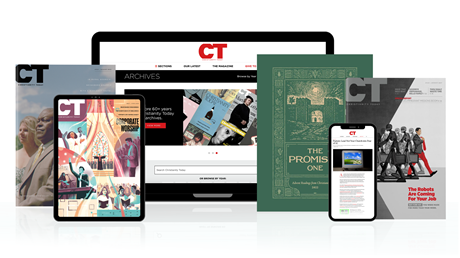 Annual & Monthly subscriptions available.
Print & Digital Issues of CT magazine
Complete access to every article on ChristianityToday.com
Unlimited access to 65+ years of CT's online archives
Member-only special issues
Subscribe
Hope Amid the Ruins
Hope Amid the Ruins