This fall I read American Sermons, a 939-page anthology in the prestigious Library of America series. Although the collection includes sermons from Unitarians and Jews, 45 of the 53 preachers are avowed Christians, including D. L. Moody, J. Gresham Machen, Billy Sunday, Aimee Semple McPherson, and R. A. Torrey, as well as a strong contingent of Puritans.
I can't fathom how a compiler would omit George Whitefield, Charles Finney, and Billy Graham. Could a history of baseball overlook Ty Cobb, Babe Ruth, and Bobby Bonds? But in general the editor, Michael Warner, did an admirable service for anyone interested in preaching.
Modern preachers owe a great debt to the Puritans, who elevated the sermon to a place of honor. The Anglican Church had downgraded sermons to quarterly events, and Catholics had likewise de-emphasized the homily. English Puritans risked arrest by meeting illicitly to hear sermons, and those who immigrated to America made the most of their freedom. Increase Mather, for example, spent 16 hours a day in his study, and recited his hour-long sermons from memory.
More than a century later, slave preachers were fashioning a new style of preaching, based not on linear reasoning but rather on soaring figures of speech. "Like a chained eagle my soul rises toward her native heben, but she can only fly just so high," cried Brother Carper. "But de fetters ob flesh shall fall off soon."
Southern revivalism confronted white audiences with a strong emotional appeal. Sam P. Jones, a former drunk, stood atop an old piano box and railed against the dangers of meanness, whiskey, and Democrats. Billy Sunday, a professional baseball player and son of a Union Army soldier, declared that "there has never been a time when it is harder to live a consistent Christian life than now."
Tellingly, representative sermons from the 20th century are half the length of those in prior centuries, far more genteel, and as likely to be psychological as theological in their thrust.
Taken together, the sermons give a capsule history of the United States. Famous preachers of modern times, especially those who speak on radio and television, emphasize success and "health and wealth." Such an emphasis apparently never occurred to the tiny knot of Puritan settlers, only half of whom survived their first winter in New England. Even so, early immigrants envisioned themselves entering the Promised Land of possibility and freedom. The later legions of slaves brought from Africa in chains found it easier to identify with the Israelites in bondage in Egypt.
Every era has its preferred sins. Today we hear sermons about the evils of abortion and homosexuality. Earlier congregations heard about witchcraft, demon rum, rampant capitalism, and foreign entanglements. During the Civil War, preachers in both North and South quoted the Bible to justify their regions' convictions.
John Winthrop preached his famous "City upon a Hill" sermon aboard a ship bringing settlers to America. "The eies of all people are uppon us," he said, and if America failed to meet its ideals, "wee shall be made a story and a by-word throughout the world." Almost two centuries later, the former slave Absalom Jones preached a powerful Thanksgiving sermon honoring Congress for abolishing the African slave trade. Little did he know that another 55 years would pass before slaves already in America would receive their freedom.
Fast forward another century, and Martin Luther King Jr. was still repeating the simple refrain, "We want to be free." King is one of five individuals who merit two sermons in this anthology: the "I've Been to the Mountaintop" sermon preached the eve of his assassination, and "Transformed Nonconformist," which explores the Christian's citizenship in two worlds.
"Who is it that is supposed to articulate the longings and aspirations of the people more than the preacher?" King asked. Quoting Philippians, King urged believers to establish a "colony of heaven" here on earth—not to be content as "thermometers that record or register the temperature of majority opinion," but to become "thermostats, that transform and regulate the temperature of society."
A haunting question from King's six-year-old daughter echoes across time for all who try to bring heaven to an imperfect world: "Daddy, why do you have to go to jail so much?" No doubt the Puritans in England heard similar questions from their own children before sailing off to establish a City upon a Hill, a city whose ideals modern preachers are still urging us to attain.
Related Elsewhere:
Previous Yancey columns for Christianity Today include:
The Leprosy Doctor | Paul Brand showed how to serve others sacrificially and emerge with joy. (Oct. 23, 2003)
Going It Alone | We should take heed when much of the world says it distrusts us. (July 2, 2003)
God of the Maggies | In broken sinners, Jesus saw not their past but their future. (April 25, 2003)
Perestroika of the Spirit | In Russia, the vocabulary of faith needs interpreters. (March 5, 2003)
Article continues below
Jesus' Sword | Longing for peace in tumultuous times. (Jan. 7, 2002)
Guilt Good and Bad | The early warning signs. (Nov. 11, 2002)
God's Funeral | What will keep faith from nearly disappearing in America? (Sept. 3, 2002)
Sheepish | Feeling autonomous and proud? Then ponder the lives of sheep. (July 2, 2002)
Servant in Chief | Jimmy Carter's journey from the White House to building houses.(May 28, 2002)
Why Do They Hate Us? | How to turn the Baywatch syndrome into the Jesus syndrome. (March 27, 2002)
Honest Church Marketing | We enhance our 'image' by offering the world a realistic picture of faith. (October 24, 2001)
Compassion Confusion | We should serve the needy even when it has bad political consequences. (August 28, 2001)
Fixing Our Weakest Link | Evangelicals should be more "needful of the minds of others." (July 13, 2001)
Replenishing the Inner Pastor | Churches should take greater interest in their shepherds' spiritual health. (May 14, 2001)
Yancey's Where is God When it Hurts, Special Edition, Soul Survivor: How My Faith Survived the Church, and his latest book, Rumors of Another World, are available on Christianbook.com.
Have something to add about this? See something we missed? Share your feedback here.
Philip Yancey
Philip Yancey is editor at large of Christianity Today and cochair of the editorial board for Books and Culture. Yancey's most recent book is What Good Is God?: In Search of a Faith That Matters. His other books include Prayer (2006), Rumors of Another World (2003), Reaching for the Invisible God (2000), The Bible Jesus Read (1999), What's So Amazing About Grace? (1998), The Jesus I Never Knew (1995), Where is God When It Hurts (1990), and many others. His Christianity Today column ran from 1985 to 2009.
Previous Philip Yancey Columns:
Our digital archives are a work in progress. Let us know if corrections need to be made.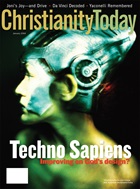 This article is from the January 2004 issue.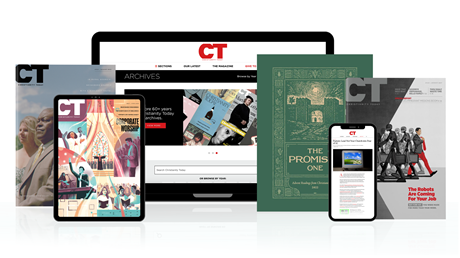 Subscribe to Christianity Today and get access to this article plus 65+ years of archives.
Home delivery of CT magazine
Complete access to articles on ChristianityToday.com
Over 120 years of magazine archives plus full access to all of CT's online archives
Subscribe Now
The Colonizers
The Colonizers