For some reason, Maria's hands and feet had not been tied by her husband, Mohammed, before he left the house. And none of Mohammed's family was home—only her year-old son, Joshua, who whined for milk. So the pregnant 20-year-old Christian found 10 rupees and set out with the boy to buy some.
It was the first time in almost three years she had stepped out of the house in northeastern Pakistan. In December of 1997, her Muslim uncle had sold her to Mohammed for $1,400—without ever telling her immediate family, she later found out. Since then, she had endured daily beatings from Mohammed and his family. As she stood alone on the street, she forgot about the milk. Instead, she boarded a bus headed for her home city. Maria then realized she didn't have enough money to pay the fare and began to cry. A stranger paid her fare.
Maria found her family, who were at first overjoyed to see her. Three years earlier, they had tried to file a missing persons report, but since they refused to pay a bribe, the police took no action. Maria told her parents and brothers about the brutality she had endured and her forced conversion to Islam. She also explained that her husband had changed her name.
Though she never personally embraced Islam, Pakistani society considered her Muslim, and the men in Maria's family knew they could suffer reprisal for sheltering her. So they told her she had to leave. Frantically searching for help, Maria's mother learned of a Pakistan-based Christian organization, the Centre for Legal Aid Assistance and Settlement (CLAAS). Maria presented herself to the organization's social workers, who immediately found her space in its Christian women's shelter. In a few weeks, CLAAS lawyers began filing for divorce on her behalf.
Since 1992 CLAAS has helped victims of violence and addressed human-rights issues for religious minorities, women, and children. Founded in 1999, the shelter, called Apna Ghar ("Our Home" in Urdu), helps survivors of religious intolerance, sexual abuse, domestic violence, and even human trafficking who need assistance, protection, and rehabilitation.
On May 2, 2001, Maria gave birth and named her daughter Jenny.
"God brought me to such a shelter," Maria says, "where my children are loved a lot, where they love me a lot and care for my children."
Mistreated Minority
Maria, Joshua, and Jenny's story illustrates some of the problems facing Pakistan's minority Christian community of 4 million (2.7 percent of the population) in an officially Muslim nation. Ninety percent of the nation's Christians live in Punjab (which includes Lahore and Islamabad), making them the region's largest religious minority.
Christian women in Pakistan suffer disproportionately, and their suffering remains largely unknown in the international community and the Western church. Most women live with their husbands' families and are not given much protection if the husband is an abuser. Two western Pakistani provinces have imposed shari'ah (a strict Islamic law) and taken away women's right to vote. However, Ann Buwalda, U.S. director of Jubilee Campaign, which helps fund CLAAS's work, says Pakistani women as a whole are not so "utterly" dependent on men as those in Saudi Arabia or Afghanistan under the Taliban.
Per capita gross national income for Pakistanis is around $420 a year. Pakistani church leaders estimate that at least 85 percent of the Christian minority is poor. Most live in rural areas, have menial jobs and little education, and own no land. Many Christian women work as servants for Muslim families—making themselves vulnerable to rape, forced conversion, and other indignities.
Apna Ghar is many Christian women's only hope. Eiga Francis Kenny, 33, began the project in 1999. She is daughter of CLAAS's founder and director, Joseph Francis. She often cried as she heard dozens of mostly poor, unskilled, illiterate Christian women and girls tell stories of rape, batterings, abandonment, forced conversions to Islam, and their attempts to flee violence and persecution. They often had no place to go and no means for a livelihood—except prostitution.
"In Pakistan, the fate of all poor women is the same, whether they are Christian or Muslim," she says. "They're beaten, tortured, hit, abducted. But Christian women are more subjected to this because they are low [in status], and income-wise, they are very weak, with no political access."
So volunteers created an emergency women's shelter in a room above the CLAAS office. In 2000, to improve security and provide a more home-like environment, Apna Ghar moved to a secret group home in greater Lahore.
Few Rights
Muslims use a combination of law and custom to make conversions stick. "When [a Christian woman] is kidnapped or abducted and taken to court, she has been threatened in such a way that she cannot raise her voice, and she has to accept whatever the abductor [tells] her to do," says Sunita Cornelius, CLAAS's office manager. Muslim witnesses then certify she's Muslim and force her to marry.
Once a Muslim asserts in court that a Christian woman has converted to Islam, no law enforcement officer will bother confirming consent, though Pakistani law doesn't support this practice.
These same laws and customs create other injustices. According to the British Broadcasting Corporation, as of December 2003 more than 20,000 women languished in prisons under adultery laws. Their crime: they had been raped. Women who reject men's advances are sometimes doused with acid in reprisal. In a society where a key value of women lies in their ability to bear children, barren women are often abandoned.
According to the World Development Indicators database of the World Bank, the nation ranks below Southern Asia's average when it comes to education: the country's female illiteracy rate is 70.3 percent. In 1995 the maternal mortality rate was 200 per 100,000 live births.
Sometimes, though, the danger comes from fellow Christians and even their own families, in part because it is a culture where parents arrange practically every marriage.
There's Esther, 20, whose drug-addicted Christian husband, who was also her cousin, abandoned her six months into the marriage. She still was forced to live with his family, whose members beat her. Her father stayed out of it. Esther's mother learned of CLAAS from a pastor and referred her there. Esther lived in Apna Ghar for four years, where she studied tailoring at a trade school for Christian girls.
Or consider Shagufta, who hadn't conceived a child seven years into her marriage. Her in-laws beat her and finally kicked her out of the house. When she returned home, her stepfather refused to take her in. Penniless, she begged a rickshaw driver to take her to any church. A local Church of Pakistan bishop referred her to CLAAS.
CLAAS knows of no other Pakistani shelters exclusively intended for Christians and which provide legal aid and security. Pakistan's government and some nongovernmental organizations operate other women's shelters, but Muslims there tend to harass the Christians. "It's not just giving shelter for a person," Kenny says. "It's protecting them from all danger, taking their case to court, protecting them afterward. It's a long-term commitment."
In January, the shelter broke ground on a building that can house up to 50, but it barely scratches the surface of need. "The work we do is nothing if we compare it to the whole community," Cornelius says.
CLAAS networks with churches in Punjab and around Pakistan, and Muslim human-rights organizations refer to CLAAS any Christian women seeking aid. Still, relatively few know about the group, which is partly funded by groups such as Jubilee Campaign and International Christian Concern.
Spiritual Battles
Esther clings to her faith that God has a plan for her. "All of us living here have suffered from different problems, and I've learned we should not stop praying, because God is with us," she says. Asked whether she is angry with God for her circumstances, she says, "Nay"—Urdu for no. "I've never gotten angry with God. I believe whatever God will do to me will be the best."
It's hard to overstate the impact CLAAS has on these young women. By the time many of them arrive in Apna Ghar, their self-esteem has been destroyed, and they fear for their lives. Through pastoral counseling, Bible study, and the comfort of a secure environment, the women learn in concrete ways that God loves them.
Because living as a single is not culturally appropriate in Pakistan, especially for a woman, CLAAS helps find husbands for the women. In Esther's case, CLAAS contacted a pastor who knew of a widower with several children. In late January Esther married him.
CLAAS director Francis's wife, Monica, manages Apna Ghar and strives to make it homey. At Epiphany, "Happy birthday, Jesus" was spelled in Christmas garland and paper letters over the doorway to the bedroom. Christmas tinsel crisscrossed the ceiling and dangled from the walls.
The six women living in Apna Ghar take turns cooking meals. Days are long in close quarters, with few opportunities to get out. But no one seriously complains. All are painfully aware of the danger of abduction—or worse.
A pastor visits regularly. "The girls do a lot of praying here," Monica Francis says. Professional counseling isn't available because CLAAS knows of no Christian counselors.
"I always want to teach them that all their relatives have left them, but God loves them," Monica Francis says. "Before coming here, most of them think God doesn't love them, but after coming here, they know God does."
Restoring their spirits takes time. "Mostly they are very scared because of all that's happened to them," she says. "Though they are emotionally very much broken, they have managed to start a new life with people around them caring for them."
Seeking Rights
To fight forced conversion and marriage, CLAAS and other Christian lawyers have drawn up a bill for Christian lawmaker Akram Gill to present to Parliament. The bill requires underage Christian girls to have their parents' consent for marriage and conversion.
CLAAS's lawyers are helping Maria gain permanent custody of her children. It is a difficult battle.
Because the couple wed in a Muslim ceremony, and because the children's father is Muslim, shari'ah declares that the children are Muslim. If she honestly admits she was forced to convert, she will lose custody of her children because she will be viewed as a Muslim woman who deserted a marriage.
As it is, Mohammed has monthly child visitation rights. He has asked the court to call the children by their Muslim names. All legal documents concerning the case refer to Maria by the Islamic name her husband gave her.
Finding a Christian husband for her will not be easy.
Finding one for Shagufta won't be, either, Kenny says. "The parents don't want her," she says. "And who wants a wife who can't bear children?"
Days can be long at Apna Ghar. Today after lunch, the smell of spicy chicken and rice hangs in the air. The women gather around a metal pan filled with coals in the center of the kitchen. Their smiles and laughter don't betray the burdens each woman bears. They sing Urdu hymns from a handwritten songbook. Outside, a loudspeaker sounds an Islamic call to prayer.
Deann Alford is a writer and editor in Austin, Texas.
Related Elsewhere:
More about the Centre for Legal Aid Assistance & Settlement can be found on their web site.
The Jubilee Campaign and International Christian Concern also have more information on their web sites.
More Christianity Today articles from Pakistan include:
Also posted today is an InsideCT article about Deann Alford.
Pakistani Christian Student Dies from Torture | Muslim seminary implicated in forcible conversion attempt. (May 12, 2004)
Pakistan Court Acquits Christian of Blasphemy | Arrested in 1998, Aslam Masih is released from prison because of a lack of evidence. (July 23, 2003)
Three Killed in Christmas Attack on Church | Two men in burqas throw a bomb into a small church during worship. (Jan. 13, 2003)
Karachi Police Defy Pakistan High Court | Christian massacre survivor released from custody, detained, and then released again. (Oct. 24, 2002)
So Far, So Near | A graduate of Murree Christian School in Pakistan, the site of a deadly assault by Islamic terrorists in August, reflects on his growing-up years, on what has changed in the interim, and on the beleaguered Christian community in Pakistan. (Sept. 09, 2002)
Have something to add about this? See something we missed? Share your feedback here.
Our digital archives are a work in progress. Let us know if corrections need to be made.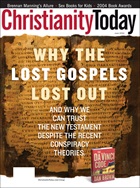 This article is from the June 2004 issue.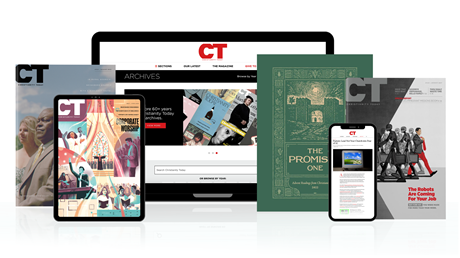 Subscribe to Christianity Today and get access to this article plus 65+ years of archives.
Home delivery of CT magazine
Complete access to articles on ChristianityToday.com
Over 120 years of magazine archives plus full access to all of CT's online archives
Subscribe Now
The Secret Shelter
The Secret Shelter