There's a new kind of rhetoric coming from the leading Democratic presidential hopefuls. Desperate to regain the White House, they are talking not just about foreign and domestic policy, but about God and Jesus. Such "God talk" is nothing new in politics, but this latest manifestation demands our careful attention and handling.
Last fall, Sen. Joe Lieberman of Connecticut, whose commitment to Orthodox Judaism is well known, reminded The New York Times that Democrats "care about values, including faith-based values." Like Republicans, Democrats also care about getting elected, and several recent polls indicate that without the votes of the religiously committed, the party of Jefferson has about as much chance of regaining the presidency this year as Saddam Hussein. The problem: The Democratic frontrunners are out of step with voters who expect their leaders to care about God.
In a study titled "Our Secularist Democratic Party," political scientists Louis Boice and Gerald De Maio say the strongest indicator of people's party or voting patterns is whether they go to church, and whether they are believers or agnostics. "In terms of their size and party loyalty," Boice and De Maio say, "secularists today are as important to the Democratic Party as another key constituency, organized labor."
The reality for the Democrats is that there are not enough secularists. Democratic candidates need the votes of observant Christians, Jews, and Muslims to win. An O'Leary Report/Zogby International Values Poll found that 59 percent of Americans say having a president who is religious is important to them. (This includes 51 percent of those surveyed in the "blue states" won by Al Gore in 2000.) Pollster John Zogby said, "It is ultimately very important for a presidential candidate to identify with a Supreme Being and with what are perceived to be family and church values."
The 'God Gulf' and a Credibility Gap
The Gallup Poll Tuesday Briefing found that, among registered voters who say religion is extremely or very important to their vote, President Bush defeats the leading Democratic candidates roughly 2 to 1. According to the Pew Forum on Religion and Public Life, 63 percent of those who attend religious services more than once a week vote Republican; 62 percent of those who seldom or never attend services vote Democratic.
The New York Times columnist Nicholas D. Kristoff aptly calls this political divide the "God gulf." The New Republic, which endorsed Al Gore in 2000, sees that gulf, too. The magazine called one of this year's leading Democratic contenders, former Vermont Gov. Howard Dean, "one of the most secular candidates to run for president in modern history." This is the same Howard Dean who said earlier in the campaign, "We've got to stop voting on guns, God, gays, and school prayer."
Dean, who claims to know a lot about the Bible, has mistakenly placed Job in the New Testament. Dean said he never asks himself, "What would Jesus do?" and that his faith does not affect his public policy—except when he signed a bill legalizing gay civil unions. Similarly, another contender, Sen. John Kerry of Massachusetts, said, "I don't make decisions in public life based on religious belief."
Clearly, most Democratic candidates will have a hard time convincing evangelicals and other religiously committed voters of their religious sincerity and depth—doubly so in this primary season, as they mobilize their highly secular base.
Friendly Advice
Here are some suggestions for all who seek the votes of Christians:
1. Describe your beliefs candidly and clearly. As Richard Cizik of the National Association of Evangelicals says, "Democrats have to be able to demonstrate a personal spiritual reality that isn't contrived." A corollary is that you needn't pretend to be something you're not. Demonstrate competence and justice.
2. Walk your talk. Professions of faith are not enough. As James said nearly two millennia ago, "Faith without works is dead." Bill Clinton, who wore his Baptist roots on his sleeve, famously said he wanted to make abortion "safe, legal, and rare." But Clinton ended up supporting unfettered access even to grisly partial-birth abortions. Tell us how your beliefs relate to your policies.
3. Stand up to the anti-Christian orthodoxy of the sexual left. Like it or not, most evangelicals oppose gay marriage and unrestricted access to abortion. Despite the perennial pro-choice plank in the Democratic Party platform, many Democrats support some common-sense abortion restrictions, such as parental notification. Forty percent of Democrats are prolife, according to Democrats for Life of America (DLA). But most Democrats running for national office who express anything other than blind allegiance to pro-choice propaganda face ritual denunciations from zealots. The Democratic National Committee, for its part, refuses to even provide a link to the DLA on its website. To gain credibility with evangelicals, those who run the Democratic Party must at least allow for meaningful diversity in their own ranks.
Our Republic needs its two major political parties to be friendly to Judeo-Christian principles. Democrats too have a rich, faith-based track record, especially in civil rights and standing up for the poor. If their heirs today explain how their faith informs their policy, they may indeed find many evangelicals willing to listen.
Stand up to the anti-Christian orthodoxy of the sexual left.

Related Elsewhere:
More from Politics & Law about faith and public life include:
Misfires in the Tolerance Wars | Separating church and state now means separating belief and action. (Feb. 24, 2004)
'Swing Evangelicals' | Democrats seek to show that they also have faith-based values. (Jan. 09, 2004)
One Nation Under God—Sort of | We've got bigger problems than the Pledge of Allegiance. (Jan. 07, 2004)
The Twelfth of Never | Bush administration drastically lowers goals for faith-based initiative. (Dec. 22, 2003)
CT Classic: Work over Welfare | Former Illinois Senator Paul Simon discusses his plan to put the poor to work. (Dec. 10, 2003)
Bill Pryor, the Man in the Middle | Alabama attorney general catches flak from all sides. (Sept. 24, 2003)
The Unflappable Condi Rice | Why the world's most powerful woman asks God for help. (Aug. 22, 2003)
'The Privilege of Struggle' | How Rice understands suffering and prayer. (Aug. 22, 2003)
Have something to add about this? See something we missed? Share your feedback here.
Our digital archives are a work in progress. Let us know if corrections need to be made.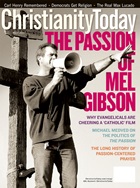 This article is from the March 2004 issue.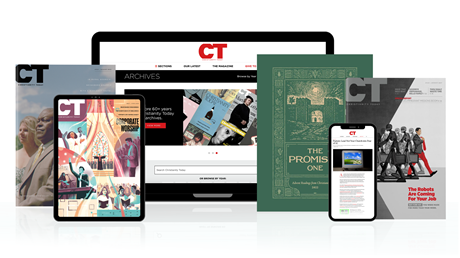 Annual & Monthly subscriptions available.
Print & Digital Issues of CT magazine
Complete access to every article on ChristianityToday.com
Unlimited access to 65+ years of CT's online archives
Member-only special issues
Subscribe
A Question of Faith
A Question of Faith