true
When I was in elementary school, my father returned from a business trip with a treasure in his briefcase: A book of 10 paper dolls featuring great black entertainers, each with a short biography and several detailed costumes from his or her best-loved films.
Cutting out the paper dolls and costumes was more than an exercise in dexterity: It was my entré e into the intoxicating world of black cinema. This is where I first encountered names like Dorothy Dandridge, Paul Robeson, Hattie McDaniel, Bill Robinson, and Ethel Waters.
My interest in black Hollywood and media portrayals has long outlasted those paper dolls (which I recently replaced for nostalgia's sake). But now some of those paper dolls are coming to life again with the DVD debut of 12 historic films, five of them from black Hollywood's heyday—just in time for Black History Month.
It's easy to view the earliest of these films with a sense of outrage, as many of the outdated images and mischaracterizations of African-Americans offend modern sensibilities. (Indeed, the first three films begin with a disclaimer to this effect.) Many black Americans found them offensive, even during their era. Still, it's important to recognize that these films often represented a backhanded advance of sorts.
Hallelujah (1929)
directed by King Vidor
The first all-black feature film from a major studio, this musical tells the story of Zekiel (Daniel L. Haynes), a young sharecropper who struggles to resist the forces of gambling and a beautiful-but-wicked girl named Chick (Nina Mae McKinney). Zekiel becomes a preacher following a dramatic conversion scene (featuring music by the Dixie Jubilee Singers), but is unable to stay away from Chick (who seems to have her own conversion of sorts), with disastrous results.
Not surprisingly, this film feels like "ground zero" for several stereotypes and is often a jarring view in that regard. Yet director King Vidor captures moments that feel very genuine—like the performance of Pappy (90-year-old ex-slave Harry Gray), who comforts his repentant son. The music, too, is beautiful. McKinney's performance set the stage for hard-living bad girls to come (hello, Carmen Jones?). Parts of the movie are filmed in a documentary style, making it visually interesting—and, perhaps, lending an unfortunate implication of veracity. Features include commentary by film scholar Donald Bogle and artist/educator Avery Clayton, and two musical shorts—one of which features McKinney and the famed dancing duo The Nicholas Brothers (the surviving brother, Fayard, died January 24).
The Green Pastures (1936)
directed by Marc Connelly & William Keighley
Based on a Pulitzer Prize-winning play, The Green Pastures attempts (ahem) to tell stories from the Old Testament with the folkloric sensibility of rural African-Americans. It includes a cast of adorable Sunday school children, their patient teacher, and a heavenly host (the Hall Johnson Choir) which follows every word of "De Lawd"—played with gentle wonder by a dignified Rex Ingram. Eddie "Rochester" Anderson (who later appeared on The Jack Benny Program) plays Noah, who wants to know if he can bring two kegs onto the ark. Actor LeVar Burton and authors Herb Boyd and Ed Guerrero provide commentary. The vintage shorts Rufus Jones for President (with Ethel Waters as the mother of young Rufus Jones, played by 7-year-old Sammy Davis, Jr.) and An All-Colored Vaudeville Show give startling insights into the mores of the day. Where else can you find an adoring mother singing to her son that he can be anything, as long as he stays on his side of the fence?
Cabin in the Sky (1943)
directed by Vincente Minnelli
In this musical, Eddie "Rochester" Anderson plays Joe Jackson, a childlike but genuinely likable man who runs into trouble when, instead of going to church to keep "an appointment with repentance," he's injured in a bar. As he recovers, the forces of good and evil (Louis Armstrong plays one demon, and Rex Ingram—"De Lawd" from Green Pastures—is Lucifer, Jr.) battle over his soul. Ethel Waters plays Petunia, Joe's longsuffering wife, who finally reaches a breaking point when she discovers him with Georgia Brown (Lena Horne). Waters' performance is exceptional—her girlish soprano on songs like "Cabin in the Sky," "Happiness Is a Thing Called Joe" and "Taking a Chance on Love" and affectionate manner bring a gentle humanity to what is essentially a Mammy role. Ruby Dandridge (mother of Dorothy and Vivian) has a bit part, and a young Fayard Nicholas dances in the Jacksons' kitchen—one of several great dance numbers. Cab Calloway and Duke Ellington are under the same roof in the big club scene.
In the extras, film scholar Todd Boyd offers interpretive comments and professor Drew Casper explains how Minnelli used camera angles and song-dramatic integration in the storytelling effort. Lena Horne, Fayard Nicholas and Anderson's wife and daughter also provide commentary.
Stormy Weather (1943)
directed by Andrew L. Stone
Like Cabin In the Sky, Stormy Weather is largely a vehicle for performances by its all-star cast, which includes Fats Waller and the original Hi-de-ho man, Cab Calloway. Bill Williamson (Bill "Bojangles" Robinson) reminisces about his career and his on-again, off-again relationship with Selina Rogers (Lena Horne). Robinson was near the end of his real-life career and is not quite believable as Lena Horne's romantic interest, but is anyone really thinking about that, once he breaks into one of his amazing dance numbers? Horne gives a landmark performance of "Stormy Weather," which also includes a dance interlude by Katherine Dunham, the dancer and anthropologist. Harold and Fayard Nicholas give one of their most famous performances—an extended scene in which they tap up and down stairs, leaping over one another and falling into splits with their trademark grace and skill. Perhaps equally remarkable? The scene was filmed in one take.
Pinky (1949)
directed by Elia Kazan
This film tells the story of a light-skinned black woman (Jeanne Crain) who returns to her Southern home after passing for white and attending nursing school in the North. Despite the presence of her loving grandmother (Ethel Waters), Pinky can't get used to living by the racial codes of the South. She worries, too, about how to resolve a romance with a white man who doesn't know the secret of her identity.
With the help of Miss Em (Ethel Barrymore, Drew's great aunt), the aristocratic white woman for whom she provides nursing care, Pinky realizes that unless she can be herself, she won't be happy. She needs the inner strength she's gained when Miss Em wills Pinky her estate. Pinky is an interesting window into its time, and all three of the leading women portray relatable characters. Still, the casting choice of Crain, a white actress who was nominated for an Oscar for Best Actress for the role, rather than Lena Horne or another light-skinned black actress seems designed to make viewers say "Boy, racism sure is terrible when it affects white people!" Additionally, the movie ends in a way typical of a "tragic mulatto" picture.
Island in the Sun (1957)
directed by Robert Rossen
This movie takes place on the fictional island of Santa Maria, a British colony whose inhabitants all deal with the issue of race—either as rich plantation owners, plantation workers, people desiring romantic relationships across the black-white color line, or a white family who discovers—gasp!—that they have colored ancestry and, given an unspoken one-drop rule, are apparently colored. Part murder mystery, part romance, the film features Harry Belafonte as David Boyeur, a young politician who must choose between his political aspirations and his relationship with Mavis Norman (Joan Fontaine), and Dorothy Dandridge as Margot Seaton, who attracts the attention of David Archer (John Justin). A young Joan Collins plays Jocelyn Fleury, who isn't who she thinks she is … or is she?
Though groundbreaking in its treatment of interracial relationships, the movie is also remarkable for what it doesn't show—namely, any kissing or extended hugging between Dandridge and Justin, or anything other than proximity between Belafonte and Norman (which, frankly, detracts from the believability of the latter relationship). But given the extreme controversy of the subject matter (several theaters and communities threatened to boycott the film—and those were the friendlier of the responses, particularly in the South), the film is progressive in its own way. It's beautifully filmed, with sets in Barbados and on the island of Grenada. The 45-minute special feature "Dorothy Dandridge: Little Girl Lost" tells the story of the difficult life and tragic death of Dandridge, whose life in some ways paralleled that of Marilyn Monroe. With interviews with Bogle (Dandridge's biographer), Dandridge's ex-husband Harold Nicholas, Fayard Nicholas, and close friend Geri Branton, those features alone is worth the cost of the DVD.
Purlie Victorious (1963)
directed by Nicholas Webster
A true gem, this comedy features golden couple Ossie Davis and Ruby Dee as the title character and his naï ve but devoted love interest, Lutiebelle Gussie Mae Jenkins. Purlie, a winsome young preacher with a way with words and an activist bent, is determined to preserve "Big Bethel Church of the New Freedom for All Mankind—part Baptist, part Methodist, part Catholic, with the merriness of Christmas and the happiness of Hanukkah." But first, he's got to return to the plantation where his family has sharecropped—and where he last took a whipping from nemesis Stonewall Jackson Cotchipee. With the help of Cotchipee's more progressive son Charlie (Alan Alda), Purlie's got to claim a $500 inheritance to pay off the church. Purlie's got big plans. But will he be … Victorious? The movie (adapted from Davis' stage play) also features Godfrey Cambridge
The following more recent titles are fictionalized accounts of historical events. They are best viewed as starting points rather than definitive histories.
Heat Wave (1990)
directed by Kevin Hooks
This film compellingly tells the story of Robert Richardson, a fledgling black journalist who got his start when the 1965 Los Angeles Riots erupted and Richardson, then an ad salesman at the Los Angeles Times, was willing to report from Watts. James Earl Jones and Cicely Tyson bring warm, emotive performances as members of the community. Richardson (played by Blair Underwood) was on the set of the film, and his story is similar to that of several other black journalists of that era. (The Times' package on the 40th anniversary of the riots is here.)
Buffalo Soldiers (1997)
directed by Charles Haid
Buffalo Soldiers dramatizes the story of black soldiers who served on the Western frontier following the Civil War. Featuring Danny Glover and Glynn Turman, it accurately portrays some of the hardships and insults the soldiers endured, but seems more "truthy" than true in its portrayal of the soldiers' interactions with Native Americans.
Passing Glory (1999)
directed by Steve James
This sports movie, about how the basketball team at St. Augustine High School integrated the Louisiana High School Athletic Association, is no less delightful for being predictable. Screenwriter Harold Sylvester, who played in the 1965 game, takes significant liberties with the story. For example Father Joseph Verrett (Andre Braugher), the civil rights-minded priest who takes over the team, never actually coached it, and the school's white principal (Rip Torn) wasn't the reluctant gradualist he's made out to be —but it eloquently portrays Verrett's desire to put action to his faith.
Freedom Song (2000)
directed by Phil Alden Robinson
In this film, young Owen Walker (Vicellous Reon Shannon) and his friends must decide how to become a part of the Civil Rights Movement when members of the Student Nonviolent Coordinating Committee come to fictional Quinlan, Mississippi. Not only does it mean coming to terms with the practice of nonviolence, it also means facing the bottled anger of his father (Danny Glover), whose militant spirit was broken by his own encounters with racism.
The Five Heartbeats (1991)
directed by Robert Townsend
This is a 15th anniversary edition of Robert Townsend's film, which follows a fictional singing group styled after the Dells from its early days through a sudden breakup and eventual reunion. In a sweet moment for classic movie lovers, the film features a 70-something Harold Nicholas as the group's gruff, neat-as-a-pin dance instructor.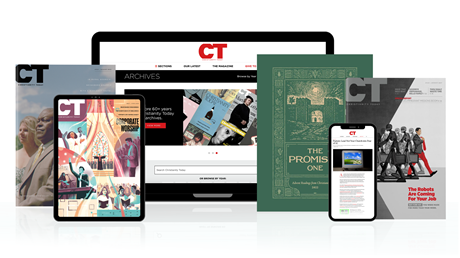 Annual & Monthly subscriptions available.
Print & Digital Issues of CT magazine
Complete access to every article on ChristianityToday.com
Unlimited access to 65+ years of CT's online archives
Member-only special issues
Subscribe
Black History Classics
Black History Classics