It was one of the first—and angriest—post-election hissy fits: In The New York Times, Garry Wills credited White House political adviser Karl Rove for getting millions of religious conservatives (whom he compared to Muslim jihadists) to the polls and sneered, "Can a nation which believes more fervently in the Virgin Birth than in evolution still be called an enlightened nation?"
It's an interesting question, considering the iron grip evolutionists have had over our educational institutions for a century. And at first glance, it seems odd that Americans—among the best-educated, most technologically advanced people in the world—would choose miraculous stories over scientific ones.
But is there really so little evidence for biblical miracles, and so much for naturalistic evolution?
As historian Paul Johnson notes, Christianity is a historical religion that deals in facts and events. Among those facts is that Jesus, the Son of God, was born of a virgin, in a specific time and place. Johnson cites the mounting archaeological discoveries that have almost universally supported the biblical accounts. And the life of Jesus, he notes, is better authenticated than most other figures of antiquity, like Aristotle and Julius Caesar. As Johnson puts it, "It is not now the men of faith; it is the skeptics who have reason to fear the course of discovery."
All well and good, but Darwinism, at least, has been empirically proven, right?
Wrong. Sure, there's evidence that evolution takes place within a species—but the fossil record has not yielded evidence of one species becoming another, as Darwin confidently predicted. This lack of evidence has not gone unnoticed by sociologist Rodney Stark. Stark calls himself neither an evolutionist nor an advocate of Intelligent Design; instead, he says, he is merely a scholar pursuing the evidence where it leads. In For the Glory of God (Princeton University Press, 2003), Stark offers startling evidence that Darwinists have covered up mounting flaws in their theory. He concludes that the battle over evolution is hardly a case of "heroic" scientists fighting off the persecution of religious fanatics. Instead, from the start, evolution "has primarily been an attack on religion by militant atheists who wrap themselves in the mantle of science in an effort to refute all religious claims concerning a creator—an effort that has also often attempted to suppress all scientific criticisms of Darwin's work."
Committed Darwinists continue this strategy today. For example, nine years ago biochemist Michael Behe published Darwin's Black Box (Free Press, 1996). Behe argued that complex structures like proteins cannot be assembled piecemeal, with gradual improvement of function. Instead, like a mousetrap, all the parts—catch, spring, hammer, and so forth—must be assembled simultaneously, or the protein doesn't work.
Behe's thesis faced a challenge from the nation's leading expert on cell structure, Dr. Russell Doolittle at the University of California-San Diego. Doolittle cited a study on bloodletting in the journal Cell that supposedly disproved Behe's argument. Behe immediately read the article—and found that the study proved just the opposite: It supported his theory. Behe confronted Doolittle, who privately acknowledged that he was wrong—but declined to make a public retraction.
So who's really rolling back the Enlightenment? Those who invite us to follow the evidence wherever it leads—or those demanding that we ignore it? The folks who want both evolution and Intelligent Design taught in school, with all their strengths and weaknesses—or those who attempt to silence any opposition?
The evidence for Intelligent Design has become so persuasive that the 81-year old British philosopher Anthony Flew, a lifelong atheist who once debated C. S. Lewis over the existence of God, recently admitted that a creator-God must exist.
In the final analysis, any objective observer must conclude that belief in either the biblical or the naturalistic worldview demands faith. The issue is not science versus faith, but science (evolution) versus science (Intelligent Design), and of faith versus faith regarding how the universe and life came to be.
So to return to Garry Wills's question—are we so unenlightened to reject Darwin in favor of Christian doctrine?
I practiced law for many years, dreaming every lawyer's dream to take a great case into the Supreme Court. This is the case I'd most like to argue: pitting the common consensus against the Darwinist establishment.
Related Elsewhere:
Other CT articles on intelligent design include:
Weblog: Pennsylvania Students 'Taught' Intelligent Design (Jan. 19, 2005)
Were the Darwinists Wrong? | National Geographic stacks the deck. (Nov. 23, 2004)
The Art of Debating Darwin | How to intelligently design a winning case for God's role in creation. (Sept. 08, 2004)
Unintelligent Debate | It's time to cool the rhetoric in the Intelligent Design dispute. (Sept. 03, 2004)
Article continues below
The Dick Staub Interview: William Dembski's Revolution | The author of Intelligent Design set out to answer the toughest questions about the movement he helped promote. (March 30, 2004)
'A Nuclear Bomb' For Evolution? | Critics of Darwinism say skull's discovery isn't all it's cracked up to be. (Aug. 14, 2002)
Your Darwin Is Too Large | Evolution's significance for theology has been greatly exaggerated. (May 25, 2000)
Recent Charles Colson columns for Christianity Today include:
The Moral Home Front | America's increasing decadence is giving aid and comfort to Muslim terrorists. (Sept. 23, 04)
Reclaiming Occupied Territory | The Great Commission and the cultural commission are not in competition. (July 21, 2004)
Societal Suicide | Legalizing gay marriage will lead to more family breakdown and crime. (May 24, 2004)
Evangelical Drift | Outsiders say we're the status quo. Our call is to prove them wrong. (March 29, 2004)
Confronting Moral Horror | It's a witness even the most jaded find impressive. (Feb. 04, 2004)
The Postmodern Crackup | From soccer moms to college campuses, signs of the end. (Dec. 09, 2003)
Sowing Confusion | One small ruling for Texas; one giant leap into a cultural abyss. (Oct. 03, 2003)
Being Here | Why we should sink our roots in the places we call home. (July, 28, 2003)
Beyond Condoms | To alleviate AIDS, we must sharpen our moral vision. (June 10, 2003)
Taming Beasts | Raising the moral status of dogs has created a breed of snarling, dangerous humans. (April 3, 2003)
Faith vs. Statistics | Beware of doing ethics by crunching numbers. (Jan. 28, 2003)
Just War in Iraq | Sometimes going to war is the charitable thing to do. (Dec. 10, 2002)
A Clan of One's Own | Hacking through the jungle of identity politics. (Oct. 9, 2002)
Undaunted | Bioethics challenges are huge. But so is God. (July 31, 2002)
The Wages of Secularism | New laws won't prevent another Enron. (June 4, 2002)
More Doctrine, Not Less | We need to proclaim truth to a truth-impaired generation. (April 15, 2001)
Post-Truth Society | The recent trend of lying is no accident. (March 4, 2002)
Drawing the Battle Lines | We need to be informed and discerning about the Islamic worldview. (Jan. 9, 2002)
Wake-up Call | If September 11 was a divine warning, it's God's people who are being warned. (Nov. 5, 2001)
The New Tyranny | Biotechnology threatens to turn humanity into raw material. (Oct. 5, 2001)
Merchants of Cool | We should be angry that the media hawks violence and that parents allow it. (June 6, 2001)
Slouching into Sloth | The XFL is but the latest sign of the coarsening of our culture. (Apr. 17, 2001)
Have something to add about this? See something we missed? Share your feedback here.
Charles Colson
Charles Colson was the founder of Prison Fellowship Ministries, an outreach to convicts, victims of crime, and justice officers. Colson, who converted to Christianity before he was indicted on Watergate-related charges, became one of evangelicalism's most influential voices. His books included Born Again and How Now Shall We Live? A Christianity Today columnist since 1985, Colson died in 2012.
Previous Charles Colson Columns:
Our digital archives are a work in progress. Let us know if corrections need to be made.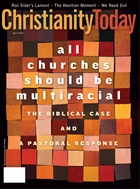 This article is from the April 2005 issue.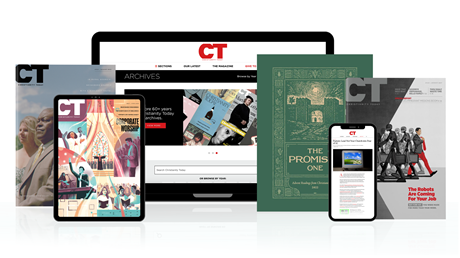 Annual & Monthly subscriptions available.
Print & Digital Issues of CT magazine
Complete access to every article on ChristianityToday.com
Unlimited access to 65+ years of CT's online archives
Member-only special issues
Subscribe
Verdict that Demands Evidence
Verdict that Demands Evidence