If you go to Amazon.com to purchase Harper Collins's recently released picture book, The Giant Surprise, you will find that C. S. Lewis gets first billing under the "About the Author" header. That's accurate only insofar as God, having created the world, can said to be the author of Julian Barnes's A History of the World in 10 ½ Chapters. For this "Narnia story," "inspired by the stories of C. S. Lewis," is Harper Collins's first sally into Narnia spin-off picture books. The author of The Giant Surprise is Hiawyn Oram, whose books include In the Attic (about a boy who climbs a ladder and discovers an attic full of wonderful creatures—shades of a certain wardrobe here). The jacket copy bills The Giant Surprise as a "brand new story," and the adjectival "brand" is fitting indeed. For The Giant Surprise is not really an exercise in children's literature; it is an exercise in branding.
In The Giant Surprise, we are plunged straight into the marsh-wiggle corner of Narnia. Puddleglum is fishing, and his niece Lally is playing nearby, when some nearby mice alert them to a "terrible roaring" and "sloshing and galoshing." Who's behind the roars and sloshes? Giants! The giants swoop up the friendly mice and run off, with Puddleglum and Lally in fierce pursuit. When the marsh-wiggles arrive at the giants' gorge, their little mice friends are nowhere in sight. So Lally entertains the giants with a game—making rock sandwiches—while Puddleglum searches for, and of course rescues, the missing mice. The end of the picture book sets us up for subsequent Narnia adventures: "Nothing like adventure to remind us life isn't all fishing and mud-winkle stew," sighs Puddleglum. "So what's next, I wonder. Ogres? Dragons?"
Who is ...
1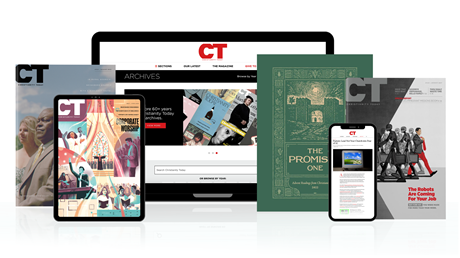 Subscribe to Christianity Today and get access to this article plus 65+ years of archives.
Home delivery of CT magazine
Complete access to articles on ChristianityToday.com
Over 120 years of magazine archives plus full access to all of CT's online archives
Subscribe Now
A Narnia Without Lewis or Aslan
A Narnia Without Lewis or Aslan