When I was growing up, people used to say that politics was the only game for adults. But I am persuaded, in my middle age, that they really meant it was rough, nasty, and largely devoid of rules. It cannot be much fun to run for office in the United States. And an election campaign, particularly for the highest office in the land, insults the intelligence of many voters. It features a level of vituperation we would not countenance on the playground of the most freewheeling kindergarten in the country.
The division and strife that characterize our political life, the substitution of slogan for argument and attack for policy, have grown so heated and painful that they threaten our pretensions to democracy. We face political discord that leaves us mired in mutual suspicion so deep that hardly anyone wants to talk to anybody with a different view. The challenge we face—especially we who are Christians—is what to do about it.
We know that God calls Christians to an ethic of love. He also forbids us to stay silent in the face of evil. How do we meld these competing mandates in our political stances? Over the years, I have heard and read answers that usually say a Christian is obliged to hold position X on issue Y. Sometimes this is surely true. But recognizing the causes for which we ought to fight is not the same as knowing how we should conduct the fight.
Thurgood Marshall, the longtime civil-rights lawyer and Supreme Court justice, who died 12 years ago this month, provides a model for how we should conduct ourselves. It was my great honor to serve as one of Marshall's law clerks, and, in his later years, to be a friend of the family. He was at all times a marvelous raconteur. One of his comments has long stuck in my mind—or, perhaps, my conscience.
When the Supreme Court sat down half a century ago to hear arguments in the case of Brown v. Board of Education, which ultimately did away with formal segregation in the nation's public schools, a legal team led by Marshall represented the plaintiffs. The defendants—the states that wanted to keep the races separate—hired as their lead counsel a man named John W. Davis, perhaps the foremost appellate advocate of his day. Davis, it turned out, was also a Southern gentleman who thought that segregation, all in all, was a good thing.
When I met Marshall many years after Brown, I asked him what he thought of John W. Davis. I expected him, in the fashion of the times, to respond with the sort of vicious and ad hominem assault that I no doubt would have selected. After all, the man was—no point in sugarcoating it—a segregationist. But Marshall surprised me. He said, "John W. Davis? A good man. A great man, who just happened to believe in that segregation."
The story captures Marshall's view of the world. He believed, always, in seeking the common human bond between himself and those with whom he had strong disagreements, even on the most divisive and important moral issue of the day. He sought God at work in others and usually found what he sought. He had opponents but never enemies. He did not much care what a man's politics were. Marshall's highest praise for a politician or activist? "You could do business with him," Marshall would say, meaning, at the end of the day, you could sit down and make a deal with him; and he would keep his end.
Indeed, many of Marshall's stories involved making deals with figures whom history treats as rabid segregationists. Certainly Marshall could have met them with the vitriol and hatred so common today. But, had he done so, he could never have, as he put it, done business.
What makes Thurgood Marshall's approach to moral challenge all the more remarkable is that he often litigated civil-rights and criminal cases at risk to his own life. He received death threats, was confronted with mobs, and sometimes had to change cars in the middle of the night to avoid those who intended, literally, to string him up. Yet none of these threats turned him bitter, or served to sour him on his fellow human being. I once asked him what kept him going through all the decades of fighting racial oppression. He always believed, he answered, that most people want to do the right thing. And "most people" included the segregationists.
And if Marshall could reach out across the divide of segregation and meet people on the other side with respect and even affection, and so make deals to move the country forward, is it really impossible to imagine the rest of us doing the same?
Imagine that: a politics actually worthy of adults.
Have something to add about this? See something we missed? Share your feedback here.
Civil Reactions
Stephen Carter is the William Nelson Cromwell Professor of Law at Yale University. He is the author of The Impeachment of Abraham Lincoln (2012), The Violence of Peace, The Emperor of Ocean Park, and many other books. His column, "Civil Reactions," ran from 2001 until 2007.
Previous Civil Reactions Columns:
Our digital archives are a work in progress. Let us know if corrections need to be made.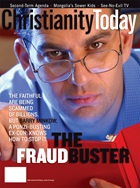 This article is from the January 2005 issue.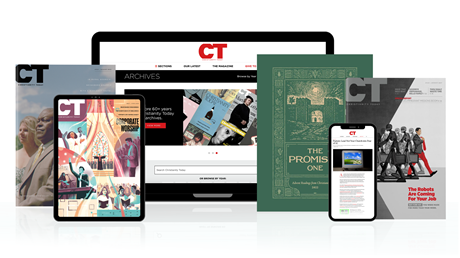 Subscribe to Christianity Today and get access to this article plus 65+ years of archives.
Home delivery of CT magazine
Complete access to articles on ChristianityToday.com
Over 120 years of magazine archives plus full access to all of CT's online archives
Subscribe Now
Politics for Adults
Politics for Adults