When I climb out of my automobile at the Yale University lot, I usually walk past a car with a bumper adorned with a fish-shaped symbol. But this is not the traditional Christian symbol for Christ. The creature—much like the recently discovered Tiktaalik—has peculiar little legs. Its graceful lines encompass not the Greek letters exalting Christ as Savior but the English letters D-A-R-W-I-N. The meaning could hardly be clearer: Blind chance, not God, rules.
Offended and angered by it, some days wounded by it, I have learned, as have other Christians, to pray for the owner and walk on. Even if I had the desire to stop this daily mockery of my faith, I would be held back by the quaint idea known as the First Amendment.
Silly me!
I have forgotten, it seems, that we live in an era in which nobody's feelings are supposed to be hurt. Speech that people find offensive grows increasingly restricted—especially in the world of education. Consider the cartoons purportedly mocking Muhammad. I say "purportedly" because I have seen the cartoons, and it seems to me that they mock some of those who speak for Islam far more than they mock Islam itself. But suppose they did, indeed, mock the faith of 1.3 billion Muslims. I still would not have imagined the response in the name of sensitivity on some American college campuses.
Some students reported being forced to remove the cartoons from their doors. The editor of a University of Illinois campus paper was fired for publishing them. A university official helpfully explained that it is possible to debate the issues surrounding the cartoons without publishing them. This is true. An Ivy League professor also once published an article attacking a book he had never read. When I asked him about it, he explained that he would not read such trash.
Oh.
Actually, there is nothing new in colleges' efforts to limit speech that administrators deem harmful. Unfortunately, the trend toward limiting free speech is putting down deep roots—and spreading from the universities down into the public schools.
There was a time when the public broadly accepted the authority of public schools to limit student speech. Not that long ago, schools could discipline students for swearing, for speaking disrespectfully to their teachers, and for delivering unapproved remarks at school assemblies. The federal courts, led by the Supreme Court, began chipping away at these powers during the Vietnam era. Although I think this trend, like many, has gone too far, young people do need space to express themselves. The public schools, where they can encounter and debate diverse viewpoints, are the right place for them to learn.
This spring, the Ninth Circuit Court turned down the appeal of a teenager who had been denied injunctive relief after his high school refused to let him wear a T-shirt that read on one side, BE ASHAMED, OUR SCHOOL HAS EMBRACED WHAT GOD HAS CONDEMNED, and on the other, HOMOSEXUALITY IS SHAMEFUL. The student was responding to the school's "Day of Silence," which was designed to teach tolerance, particularly on the issue of sexual orientation.
Now, I sympathize with teaching tolerance, and gay and lesbian teens are often made to suffer in unconscionable ways. But that is not the whole story. In evaluating what was self-evidently an act of protest, and therefore, one might think, near the heart of the First Amendment's protections, the majority of the court of appeals panel explained that the trouble with the shirt was that it impinged upon the rights of other students. This is a ground on which the Supreme Court has long held that schools may restrict student speech. The judges warned that allowing such "demeaning" speech could create an educational atmosphere in which gay and lesbian teenagers might "question their self-worth and their rightful place in society."
Maybe so. And maybe if a student wore a shirt displaying the Darwin fish, Christian teenagers—evangelicals in particular—might face the same pressure. A reader might reasonably protest that the cases are different, because evangelical Christians are hardly a despised minority. Fair enough.
But the idea of trusting the government to draw those fine distinctions between who can bear offense and who cannot frankly terrifies me. No matter how honorable one might consider the cause in which the power to censor is used today, the same power, once established, will still exist if less honorable hands wield it tomorrow. If the government possessed a monopoly on ethical wisdom, we would not need a First Amendment.
But it doesn't. And we do.
Related Elsewhere:
The decision in Harper v. Poway Unified School District is available from the Ninth Circuit Court of Appeals.
Recent Christianity Today columns by Stephen L. Carter include:
The ACLU Is Not Evil | And neither are many people with whom we disagree. (May 11, 2006)
The 'Judicial Philosophy' Dodge | Why opposing 'activist judges' isn't as straightforward as you'd think. (Jan. 3, 2006)
Article continues below
Evolution, Not Revolution | Christians need to lower their Supreme Court expectations. (Nov. 1, 2005)
Sticker Shock | When a judge violated the church-state peace treaty. (March 02, 2005)
Politics for Adults | A Supreme Court justice showed us how to "do business" with opponents. (Jan. 12, 2005)
Defending Our Neighbor | Can we start a war to protect others? (Nov. 10, 2004)
Loving Military Enemies | War does not exempt Christians from the second-greatest commandment. (Sept. 07, 2004)
Hope Deferred | Christians are uniquely positioned to further racial equality. (June 29, 2004)
A Politics of Gratitude | Stop whining, count your blessings, and love your global neighbors. (March 08, 2004)
Sports Mobs and Manners | There's a difference between cheering the home team and being boorish. (Aug. 25, 2003)
Roe vs. Judicial Sense | Forget briefly its immorality—it's just bad law (July 1, 2003)
Willing to Lose | By voting we place our hope in the next world. (March 4, 2003)
Virtue via Vouchers | The Supreme Court's recent decision can help prevent more corporate scandals. (Dec. 4, 2002)
Have something to add about this? See something we missed? Share your feedback here.
Civil Reactions
Stephen Carter is the William Nelson Cromwell Professor of Law at Yale University. He is the author of The Impeachment of Abraham Lincoln (2012), The Violence of Peace, The Emperor of Ocean Park, and many other books. His column, "Civil Reactions," ran from 2001 until 2007.
Previous Civil Reactions Columns:
Our digital archives are a work in progress. Let us know if corrections need to be made.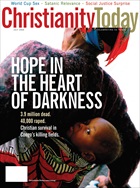 This article is from the July 2006 issue.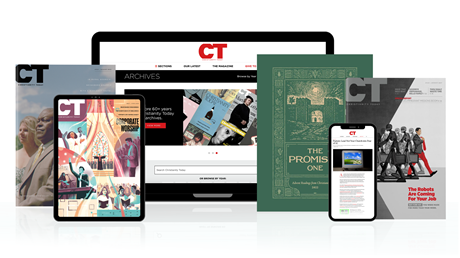 Annual & Monthly subscriptions available.
Print & Digital Issues of CT magazine
Complete access to every article on ChristianityToday.com
Unlimited access to 65+ years of CT's online archives
Member-only special issues
Subscribe
Free Speech Fiasco
Free Speech Fiasco