The case of Abdul Rahman—the Afghan Christian convert who was arrested for apostasy before being released and given asylum in Italy—has been long expected by religious freedom observers. Despite few guarantees of religious freedom, evangelicals have largely supported democratization in the Middle East. But, some evangelical leaders say, that support may not last if more Christians are sentenced to death.
In his BreakPoint commentary, Chuck Colson said, "I have supported the Bush administration's foreign policy because I came to believe that the best way to stop Islamo-fascism was by promoting democracy. But if we can't guarantee fundamental religious freedoms in the countries where we establish democratic reforms, then the whole credibility of our foreign policy is thrown into serious question."
Tony Perkins, president of the Family Research Council, said, "How can we congratulate ourselves for liberating Afghanistan from the rule of jihadists only to be ruled by Islamists who kill Christians? … Americans will not give their blood and treasure to prop up new Islamic fundamentalist regimes. Democracy is more than purple thumbs."
Support remains
Despite the initial outrage, evangelicals still largely support democratization efforts in the Middle East. "I don't think this vitiates support for Bush's foreign policy," says Richard Land, president of the Southern Baptist Convention's Ethics & Religious Liberty Commission and member of the U.S. Commission on International Religious Freedom. A higher percentage of evangelicals support democracy-building than the general population, Land says. That won't dissipate because of the Rahman case.
Yet, Land says, if Americans continue to die and continue to send billions of ...
1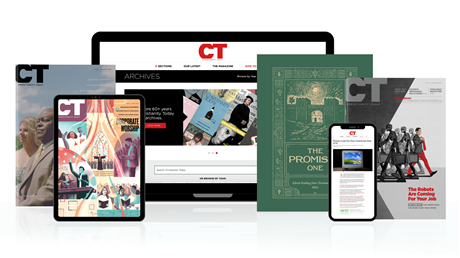 Find hope and historical insight. For a limited time, explore 60+ years of CT archives for free!
Daily devotions from Timothy Dalrymple during this pandemic.
Hundreds of theology and spiritual formation classics from Philip Yancey, Elisabeth Elliot, John Stott, and more.
Thought journalism that inspires you to think more deeply about your faith.
Join now and get print issues access to archive PDFs.
Should Evangelicals Support Bush's Foreign Policy if He Can't Guarantee Religious Freedom?
Should Evangelicals Support Bush's Foreign Policy ...