true
1993's In the Line of Fire starred Clint Eastwood as an aging U.S. Secret Service agent who must thwart the assassination of the President. That same year also saw Harrison Ford in the cinematic adaptation of The Fugitive, where an innocent man tries to prove his innocence while pursued by a methodical lawman. Smoosh the two together and you have this cookie cutter conspiracy thriller. While there's nothing wrong with revisiting familiar material, The Sentinel struggles with execution.
Michael Douglas (absent from the screen since 2003's The In-Laws) is Pete Garrison, a respected Secret Service agent who stepped between John Hinckley Jr.'s gunfire and President Regan twenty-five years ago. Today he heads the team that protects First Lady Sarah Ballentine (Kim Basinger). After a colleague (director Clark Johnson) is murdered before he can privately share important information with Garrison, the investigative division of the Secret Service steps in, led by top agent David Breckinridge (Kiefer Sutherland of television's 24). Garrison then receives a tip from his favorite snitch: the Secret Service has a mole masterminding a plan to assassinate President Ballentine (David Rasche from television's Sledge Hammer).
Complicating matters further are the relationships between these characters. Breckinridge was once Garrison's friend and protégé, but the two recently had a falling out after Breckinridge suspected Garrison was having an affair with his wife. He's mistaken—Garrison is instead sleeping with the First Lady whenever the two can discreetly slip away to the Presidential retreat without suspicion.
It's this shameful secret that causes Garrison to fail the office polygraph test and thus become the chief suspect ...
1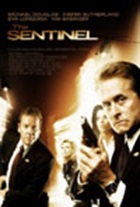 Browse All Movie Reviews By: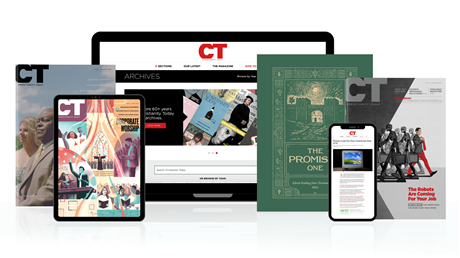 Find hope and historical insight. For a limited time, explore 60+ years of CT archives for free!
Daily devotions from Timothy Dalrymple during this pandemic.
Hundreds of theology and spiritual formation classics from Philip Yancey, Elisabeth Elliot, John Stott, and more.
Home delivery of new issues in print with access to all past issues online.
Join now and get print issues access to archive PDFs.
The Sentinel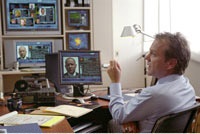 This slideshow is only available for subscribers.
Please log in or subscribe to view the slideshow.
The Sentinel