Evangelicals in Israel say a new Christian curriculum for students in both public and private high schools conflicts with their theology and must not be adopted.
"The curriculum states that the only acceptable religious teachers are from Catholic, Orthodox, or Anglican churches," said Yohanna Katanacho, a former instructor at Bethlehem Bible College. "The doctrinal statements within the curriculum not only deprive evangelicals of the freedom of teaching their own doctrines in their schools, but also promote teachings that are inadmissible in their churches."
Representatives from Catholic, Orthodox, Oriental Orthodox, and Anglican churches developed the curriculum for Israel's Ministry of Education. It is designed as a compulsory religious studies program for Arab Israeli Christians in grades 10 to 12. Muslim and Jewish students have their own religious instruction. The proposed curriculum includes doctrinal statements and teachings about the sacraments and church rituals with an emphasis on the heritage and traditions of Christians in the Holy Land. Its stated goal is to introduce Christian religious doctrines in "a new scientific way" that takes into account "the modern worldview." Israeli education officials were not available for comment.
Evangelicals form a minority of the estimated 140,000 Arab Christians living in Israel. Katanacho said evangelicals cannot accept the curriculum's teaching that the church is the believer's "interpretive authority," nor its assumptions that rituals, sacraments, and liturgical prayers are means of sanctification. "How can I as an evangelical advocate transubstantiation, praying to the saints and the Blessed Virgin, or salvation by water baptism?"
Botrus Mansour, a lawyer and general director of Nazareth Baptist School, said that if approved, the curriculum would be required study for all Christian students. He said Israel's Education Ministry will evaluate and implement the program after writers produce textbooks based on the curriculum and pilot schools test it.
"Evangelical students in both private and public schools will not have the option of learning Christian education faithful to their beliefs," said Mansour, whose 50-year-old school has 1,000 students. He estimates that there are between 30,000 and 45,000 Christian students split evenly between Israel's public and private Christian schools.
The Rt. Rev. Riah Abu El-Assal, the Anglican bishop in Jerusalem, said the curriculum advisory committee did not include evangelicals because "they are not counted as members of the mainstream Christian fellowship." In Israel, official recognition of specific Christian denominations is based on a system that dates back to the Ottoman occupation and does not take into consideration recent evangelical growth. Abu El-Assal said evangelicals are also often perceived as having "a different agenda, more to do with Zionism."
"Our position on peace and justice—evangelicals want nothing to do with it or they have eschatological views about it," he told CT.
Katanacho said many evangelicals in the Holy Land do have Zionist agendas, "so the confusion created is partially justified." But, he added, "there are clear voices among both Western and Palestinian evangelicals who oppose Zionism."
An ad hoc committee of evangelical lawyers, educators, and theologians has asked the Education Ministry to freeze the curriculum in order to discuss modifications.
Related Elsewhere:
Israel's Ministry of Education site has a general statement about the aim of religious education in Israel, but nothing on the new Christian curriculum.
Weblog covered Israel's 2000 bill guaranteeing religious freedom.
The U.S. Department of State website posts the International Religious Freedom Report on Israel and the occupied territories
Among Christianity Today's many articles on evangelicals and Israel are:
Evangelical Collective | New association seeks more rights in Israel. (November 17, 2006)
Christianity Today News Briefs | Religious freedom in Vietnam and China, Messianic Jews in Israel, and Millard Fuller. (November 17, 2006)
Christian Zionists Split Over Gaza Pullout | Some remain politically neutral. (November 17, 2006)
The Risks of Regime Change | Middle Eastern Christians might end up more repressed under democracy than under dictators. (November 17, 2006)
'We Did Not Listen. Therefore, Has This Trouble Come' | What evangelicals and Jews need to hear from each other in the Israel-Hezbollah conflict. (August 3, 2006)
'Assault on the Jewish People' | New Presbyterian policy on Israel raises hackles (December 1, 2004)
Opinion Roundup: The Evangelical View of Israel?| Evangelicals are more diverse on the Israeli-Palestinian conflict than we are led to believe (June 1, 2003)
The Land | Evangelicals and Israel (from Books and Culture, March 1, 2003)
Weblog: Evangelical Support of Israel Isn't Just About Premillennialism | Are conservative Christians upset with Bush? (April 1, 2002)
Israel Deports American Christian Who Helped Sick Palestinian Children | Government says Jonathan Miles was in country illegally, but Light to the Nations founder denies accusation. (July 1, 2002)
Orthodox Group Sues to Halt Church Center | Construction continues on congregational center in Israel pending court's ruling (December 3, 2001)
Israel: Messianic Ethiopians Face Discrimination | Sisters appealing decision to revoke Israeli citizenship. (December 4, 2000)
Have something to add about this? See something we missed? Share your feedback here.
Our digital archives are a work in progress. Let us know if corrections need to be made.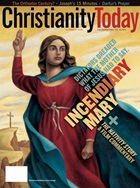 This article is from the December 2006 issue.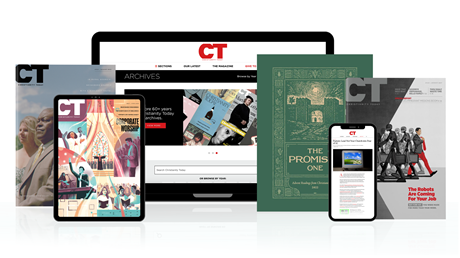 Subscribe to Christianity Today and get access to this article plus 65+ years of archives.
Home delivery of CT magazine
Complete access to articles on ChristianityToday.com
Over 120 years of magazine archives plus full access to all of CT's online archives
Subscribe Now
Marginalized Again
Marginalized Again