The language that gave us the song "Kumbaya" and the words yam, nanny, and gumbo now has a Bible to call its own.
Though Bible translators have traversed the globe in the last century, no one had yet produced a translation for the 250,000 Americans who speak Gullah, an English Creole language spoken mainly in the Sea Islands of Georgia and the Carolinas. Wycliffe Bible Translators and JAARS celebrated in November after completing the first Gullah New Testament in the language's 300-year history.
For many years, not even Gullah speakers considered the language worthy of a translation. "It was like breaking the King's English when you spoke Gullah," remembers Mary Ravenell, a middle-school teacher and minister from South Carolina. "[Some] had an expression—that you were from 'Geecheetown.'"
But Gullah is not "broken English." It has a distinct grammar and vocabulary, and it originated with the slave trade that brought West Africans to the Sea Islands beginning in the 1700s. Traders wanted to thwart uprisings and escapes, so they mixed slaves who spoke different languages. Slaves developed Gullah to communicate with one another. Today, there are 250,000 Gullah speakers in America, says David Frank, who has headed the translation team since 2002. He estimates that 10,000 of these speak only Gullah.
The translation, called De Nyew Testament and published by the American Bible Society, has been a long time coming. Pat and Claude Sharpe started the project in 1979, but needed to convince potential assistants that Gullah is a real language. Pat Sharpe died in 2002, so the baton passed to Frank.
Most Gullah speakers know English, but reading the Bible in the language they first learned changes their experience. Ravenell says, "For me, it was like I had come home to the Word of God when I heard it in Gullah."
THE LORD'S PRAYER in Gullah
We Fada wa dey een heaben,
leh ebrybody hona ya nyame.
We pray dat soon ya gwine
rule oba de wol.
Wasoneba ting ya wahn,
leh um be so een dis wol
same like dey een heaben.
Gii we de food wa we need
dis day yah an ebry day.
Fagib we fa we sin,
same like we da fagib dem people
wa do bad ta we.
Leh we dohn hab haad test
wen Satan try we.
Keep we fom ebil.
Along with the emotional appeal, the Gullah translation also brings clarity. "[Gullah speakers] are accustomed to thinking that the Scriptures are not meant to be understood," Frank says. "They're pleasantly surprised to find that the translation into Gullah speaks clearly, and it helps reinforce their culture instead of having to go through another language like English in order to understand God's message."
"Even I, who have a graduate degree and have read the Bible in English all my life, can better understand the Bible now," says Emory Campbell, another translator. "It makes a whole lot more sense to me."
Related Elsewhere:
JAARS and the American Bible Society have more information about the project and its celebration.
News on the project elsewhere includes:
After quarter century, Gullah New Testament is finished | More than a quarter century after the laborious work began, the New Testament has finally been translated into Gullah — the language spoken by slaves and their descendants for generations along the sea islands of the Southeast coast. (Associated Press, Nov. 11, 2005)
Gullah New Testament sells out locally | Area retailers are barely keeping abreast of all the requests they are receiving for the newly translated Gullah New Testament -- "De Nyew Testament." (The Beaufort Gazette, Dec 7, 2005)
More CT articles on Bible translation include:
Wycliffe in Overdrive | Freddy Boswell describes the most audacious Bible translation project ever. (Feb. 3, 2005)
God's Own Dictionary | You won't believe the words that didn't exist until the first English translations of the Bible. (Feb. 05, 2003)
A Translation Fit For A King | In the beginning, the King James Version was an attempt to thwart liberty. In the end, it promoted liberty. (Oct. 22, 2001)
Not Your Grandfather's Mission Field | From lighter radios to lightning-fast computers, technology is speeding up ministry and easing the load at Wycliffe Bible Translators. (Feb. 19, 2001)
Meaning-full Translations | The world's most influential Bible translator, Eugene Nida, is weary of 'word worship.' (Sept. 16, 2002)
New Bible translations help to preserve world's disappearing languages | The total number of languages in which the Bible is available in part or in its entirety now stands at 2233. But this is still barely more than one third of the estimated 6500 living languages in the world. (Feb. 28, 2000)
And the Word Was … Debatable | All those who take up the daunting task of Bible translation step into a force field of tension. (May 18, 1998)
'Your Sins Shall Be White as Yucca' (Part 1 of 3) | Wycliffe missionaries Gene and Marie Scott gave nearly 40 years of their lives translating the New Testament for a small tribe in the jungles of Peru. Was it worth it? (Oct. 27, 1997)
Confessions of a Bible Translator | In this article, Daniel Taylor, and English professor at Bethel College in Minnesota, gives us a glimpse into that most daring of undertakings—humans translating God's Word. (Oct. 27, 1997)
More Bible articles are available on our website.
Have something to add about this? See something we missed? Share your feedback here.
Our digital archives are a work in progress. Let us know if corrections need to be made.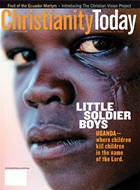 This article is from the January 2006 issue.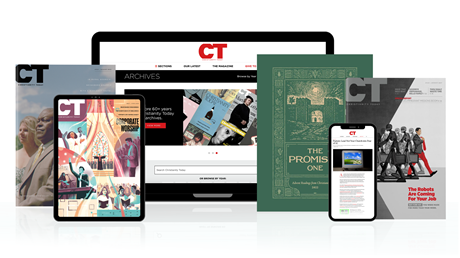 Annual & Monthly subscriptions available.
Print & Digital Issues of CT magazine
Complete access to every article on ChristianityToday.com
Unlimited access to 65+ years of CT's online archives
Member-only special issues
Subscribe
The Word from Geecheetown
The Word from Geecheetown