Reviews

|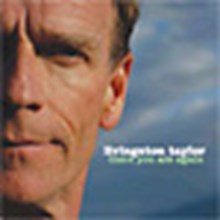 Sounds like … eclectic folk pop that's naturally most reminiscent of his brother James Taylor, but also touching on Tom Chapin, Vince Gill, and Dan Fogelberg while employing the gospel styles of Take 6 and Andrae Crouch
At a glance … the songs are a little schmaltzy and dated sounding, but it's still a charming album done very well with top-notch talent
He may not be as famous as his older brother James, but Livingston Taylor has done all right for himself in his 35-year-career. Best known for '70s hits like "I Will Be in Love with You" and "First Time Love," his career became more sporadic in the '80s and '90s after joining the faculty of The Berklee College of Music and becoming an artist in residence at Harvard.
At last, the 55-year-old singer/songwriter returns from a nine-year hiatus with There You Are Again, produced by Glenn Rosenstein (Caedmon's Call, Andrew Peterson). Livingston is sometimes a dead ringer for his brother, particularly on "My Baby Don't Mind," "Blame It on Me," and "Best of Friends," a sweet duet with Carly Simon. "There I'll Be" sounds like a country flavored "You've Got a Friend," and features guest appearances from James as well as Vince Gill. But the younger Taylor also distinguishes himself by straying from folk pop and playfully toying with his falsetto range.
Moreover, Liv is also more willing to express his Christian faith through song. The exuberant "Step by Step" is a flat out gospel song featuring Andrae Crouch and the New Day Jubilee Choir, telling the story of a young man whose reckless behavior lands him in jail and forces him to reconsider a relationship with Christ. "Tell Jesus (To Come to My House)," a marvelous a cappella tune featuring Take 6, similarly expresses a heavy ...
1