I'm a bit scatterbrained this week, trying to catch up with too many things after some days away from the office. Thus a somewhat random "Play Ball" this time around—various thoughts on a few sporting things:
Czeched Out
The World Cup is under way, and the U.S. was supposedly taking its strongest team ever to the quadrennial soccer extravaganza. The Americans were allegedly ranked fifth in the world, a legitimate threat not necessarily to win it all, but at least make some noise.
Umm, what happened?
In Monday's opener against the Czech Republic, the U.S. looked like the 50th ranked team in a 3-0 loss. The Czechs beat the Yanks in every phase of the game. Had they not lost one of their top players, Jan Koller, to an early injury, I wouldn't have been surprised if the final score had been 5-0.
Sometimes I wondered if the Americans were even trying to score. To me, their lack of offensive-mindedness was clear in this stat alone: The Czechs were offsides nine times, the Americans none. Yes, offsides is a penalty, generally not a good thing. But it's a result of aggressive play, of hustle, of pushing the ball up the field—similar to a fast break in basketball. Play like that, and you'll get a few offsides calls. But the U.S. didn't need to worry about that, because they were a step slower than the Czechs all day long.
American coach Bruce Arena promises lineup changes in time for Saturday's game against Italy.
In the meantime, here's hoping the American players behave themselves and avoid any …
Sexual Spectator Sports
No, we don't have to worry about the American soccer players on that front. Arena will keep them in line.
But what about the 3 million soccer fans who are visiting host Germany for the Cup? How many of ...
1
Play Ball
From 2005 to 2007, "Play Ball" examined the relationship of sports and faith: sports is important precisely because it is a form of play, that is, a manifestation of the Sabbath. Contributors included Mark Galli, Collin Hansen, Mark Moring, and others.
Previous Play Ball Columns: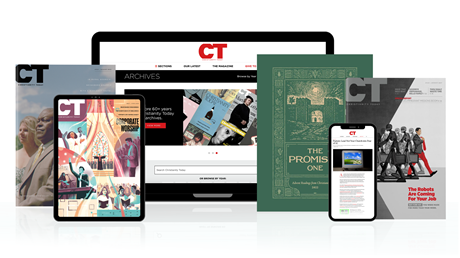 Subscribe to Christianity Today and get access to this article plus 65+ years of archives.
Home delivery of CT magazine
Complete access to articles on ChristianityToday.com
Over 120 years of magazine archives plus full access to all of CT's online archives
Subscribe Now
Of Czechs, Sex, and Wrecks
Of Czechs, Sex, and Wrecks