Yes, this article talks about all of the important final moments of Harry Potter and the Deathly Hallows, so those not wanting to know what happens should disapparate now.
In fact, you might want to go before I mention one of the more remarkable revelations in the book: The great Headmaster of Hogwarts School of Witchcraft and Wizardry, Albus Dumbledore, read the Bible.
Albus Dumbledore quotes the Bible word-for-word in placing an inscription on the tomb of his mother and sister, "Where your treasure is, there will your heart be also."
Here's the full passage, Matthew 6:19-24:
"Do not lay up for yourselves treasures on earth, where moth and rust destroy and where thieves break in and steal, but lay up for yourselves treasures in heaven, where neither moth nor rust destroys and where thieves do not break in and steal. For where your treasure is, there your heart will be also.
"The eye is the lamp of the body. So, if your eye is healthy, your whole body will be full of light, but if your eye is bad, your whole body will be full of darkness. If then the light in you is darkness, how great is the darkness!
"No one can serve two masters, for either he will hate the one and love the other, or he will be devoted to the one and despise the other. You cannot serve God and money."
Some readers point out that Harry and Hermione do not seem to know that the epitaph comes from the Bible. Rowling only makes it clear that Harry "did not understand what these words meant." At this point in Deathly Hallows, neither do readers. But I think Dumbledore knew the meaning of that verse quite well and put it there for a reason.
What would cause Dumbledore to choose this verse from the Sermon on the Mount for his family's grave? The circumstances surrounding ...
1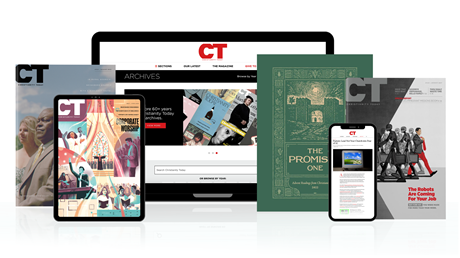 Subscribe to Christianity Today and get access to this article plus 65+ years of archives.
Home delivery of CT magazine
Complete access to articles on ChristianityToday.com
Over 120 years of magazine archives plus full access to all of CT's online archives
Subscribe Now
Harry Potter 7 Is Matthew 6
Harry Potter 7 Is Matthew 6