As I savor Jan Karon's latest novel, Home to Holly Springs, I am reminded of my mother. As a girl, she read Hugh Lofting's Doctor Dolittle novels with glee. When, in 1948, Doctor Dolittle and the Secret Lake, the final novel in the series, was published, she read it, and after turning the last page, wept, because never again would there be new stories about the doctor who could talk to animals. (Actually, two more books about the good doctor were later published; they were collections of pieces Lofting had written years before for the New York Herald Tribune.)
I felt something similar last year when I read the final installment of Karon's Mitford novels. These stories of Father Timothy Kavanaugh, an Episcopal priest in western North Carolina, and his neighbors are very dear to me. The first two Mitford novels, At Home in Mitford and A Light in the Window, were critical in my conversion to Christianity. I always relished my trips to Mitford, a town in which (admittedly fictional) people seem to live in real community with one another, and a town whose inhabitants exemplify many of the fruits and struggles of gospel-living.
I have learned a lot about how to pray and how to deal with both my passions and my enemies from Karon's novels. I always enjoyed the slightly painful year of waiting for a new Mitford novel to hit the shelves. I even bought and annually read aloud the short gift books Karon wrote about Christmas in Mitford, and I have made the delicious macaroni and cheese in Jan Karon's Mitford Cookbook and Kitchen Reader. One night last July, when I had insomnia, I really did pull out The Mitford Bedside Companion and do the crossword. I am, in short, a devotee.
So like my mother, I felt a bit bereft when I read Light from Heaven, the final novel—only to learn that Karon had agreed to write a new series for Viking, one that, though not set in Mitford, would feature Father Tim. In the first installment, Home to Holly Springs, Father Tim takes an unexpected trip to the small town in which he grew up. Holly Springs, Mississippi, turns out to be a lot like Mitford. In the Mitford novels, we followed Father Tim as he ate breakfast with his buddies Mule and J. C. at Main Street Grill. In Holly Springs, Father Tim quickly finds a group of men who meet and chew the fat at the hardware store. In Mitford, Father Tim devoted a good bit of time to caring for Miss Patty, who'd gotten a bit loopy in her old age. Here in Holly Springs, he encounters Luola Dabney Randolph Lewis, whose medicine makes her both loopy and rude.
Forgiveness, Reconciliation, and Paternalism
The long-deferred trip home is, of course, a set piece in Southern fiction—think of Doug Marlette's The Bridge, Peter Taylor's A Summons to Memphis, and Eudora Welty's The Optimist's Daughter, to name just three variations on the theme. Like so many other Southern homecoming novels, Home to Holly Springs drinks deeply from the wells of forgiveness and reconciliation. Father Tim finds that he is able to appreciate the beauty of his hometown, which he had forgotten. An old flame, who has "prayed for the opportunity [to apologize] for many years," invites him for tea. Another old friend, Jessica Raney, invites him for lunch. But before the pair can meet up for a hamburger, they run into each other in (of course) the graveyard, where they reminisce and look at old photos. Father Tim finds himself tearing up daily, and he remembers things about his mother that, the reader senses, he hadn't allowed himself to think about for years.
His parents are both long dead, but another central figure in Father Tim's childhood is still alive: Peggy Lambert, who, to put it bluntly, was Father Tim's mammy, the black household servant "he loved … almost as much as his mother." Peggy had worked for Father Tim's family since she was 17, and it turns out that Peggy was a bit more intimate with the family than Father Tim knew: her son is Father Tim's half brother.
And here is where Karon's treatment of forgiveness and reconciliation becomes less satisfying. Karon is no stranger to the problems—and indeed sins—of Southern racism. According to a 2005 article in The Charlotte Observer, she participated in a 1960 march to integrate the lunch counters of Charlotte, North Carolina. (As the caption to a photo in the Observer notes, the women in the march "dressed up to make the further point that one could be a proper Southern lady and still support civil rights.")
But unfortunately, in Father Tim and Peggy's reunion, there is more than just a bit of paternalism. Father Tim asks "Were you happy with us?" and Peggy affirms that she was. Then Father Tim says, "You devoted yourself to us," and she agrees. Though Peggy does a lot of the talking in this book, we never fully enter her point of view. As the dialogue about her happiness makes clear, Peggy and Father Tim's conversation manages to subtly perpetuate the idea that nothing more than bonds of affection connected black employees and their white employers in the Jim Crow South. The scene evades the exploitation inextricably interwoven into their relationships, and it evades the fact that, however affectionate these relationships might have been, they were not relationships that black employees chose freely.
This novel will undoubtedly enliven the faith of many readers. As in all of Karon's writing, several folks Father Tim meets in Holly Springs freely testify to the power of Jesus in their lives. As one character puts it, "I was 14 when I threw out my agenda and asked for his." That kind of simple, powerful testimony is sure to stir readers. As Karon's writing always does, it certainly stirred me.
But it is not just the straightforward testimony to life with Christ that stirred me. Ironically, in the week since first reading Home to Holly Springs, I have found that it is Karon's limited reckoning with racism that has most deeply convicted me. It is one thing, an easy thing, for me to sit at my desk—next to a trash can that was emptied this morning, long before I got to work, by an African American service worker—and point out the social sin that shaped Timothy Kavanaugh's childhood home in the Jim Crow South. It is quite another for me to scrutinize my own home in the New South, and try, however incompletely, to reckon with the still-persistent social sin that shapes my own life. It is to that scrutiny and reckoning that Jan Karon's new novel, perhaps willy-nilly, bids us.
Lauren F. Winner, assistant professor of Christian Spirituality at Duke Divinity School.
Related Elsewhere:
Home to Holly Springs is available from ChristianBook.com and other retailers.
Books & Culture published an interview with Winner about Jan Karon's fiction.
Jan Karon's website includes first chapters from many of her books, including Home to Holly Springs.
Previous coverage of Jan Karon's novels includes:
Concluding Mitford | Jan Karon gives readers what they're hoping for in the series' final volume. (February 1, 2006)
New Song, Familiar Tune | Jan Karon's latest Mitford installment changes locales to talk about living where you're at. (July 12, 1999)
Postmarked Mitford | Readers are finding a home in Jan Karon's novels. (September 1, 1997)
Mitford Rules | Jan Karon and the clerical novel. (Books & Culture, November 1, 2005)
Faith, Hope, and Charity in North Carolina | New novels by Michael Morris—whose first novel, A Place Called Wiregrass, was a word-of-mouth hit—and Jan Karon, who continues her beloved Mitford saga. (Books & Culture, November 17, 2003)
Who Bakes the Cake? | Esther Bolick's orange marmalade cake has appeared in every one of the Mitford books. So will it be a key ingredient in Father Tim and Cynthia's wedding celebrated in A Common Life, the newest book in the series? Here's an excerpt. (Today's Christian, May/June 2001)
Why Jan Karon Left Mitford | What the author of the best-selling, prize-winning series of life in a small town had to do to keep focused. (Today's Christian, May/June 2001)
Have something to add about this? See something we missed? Share your feedback here.
Our digital archives are a work in progress. Let us know if corrections need to be made.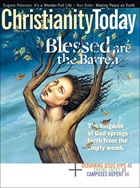 This article is from the December 2007 issue.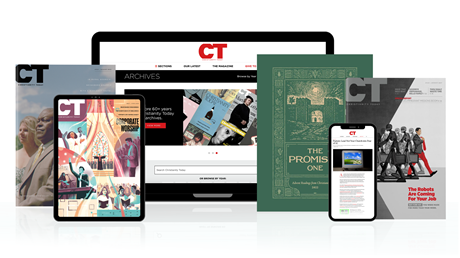 Annual & Monthly subscriptions available.
Print & Digital Issues of CT magazine
Complete access to every article on ChristianityToday.com
Unlimited access to 65+ years of CT's online archives
Member-only special issues
Subscribe
An Incomplete Reconciliation
An Incomplete Reconciliation