Getting to Mozambique takes a long time. On my international flight to the former Portuguese colony on Africa's southeast coast last fall, I sat beside a talkative South African. He was curious why a young, single American woman was in transit to one of the poorest nations on earth.
"I'd like to help," I said simply. I would be staying with a ministry that ran an orphanage, a primary school, and a Bible college to train Mozambican pastors, where I'd be teaching two classes.
He admired my selflessness, but he assured me there was nothing I could do to help Africans.
"You won't find any hope there," he said, "and besides they're happy as they are."
I was confident I would prove him wrong. But when I first arrived in Pemba, a coastal town in rural Mozambique, I thought he might be right. Perhaps Mozambicans were happy.
Every day, smiling African women passed me by, speaking in Makua, their mother tongue. They wore brightly colored fabrics wrapped tightly around their heads and waists, carrying large buckets of water on their heads.
The place where I was staying overlooked the bright blues and greens of the Indian Ocean; the waves crashed loudly against the black rocks, and for a moment I forgot I would be living in voluntary poverty. On the other side of the road, however, were local village houses made of mud and reeds that lacked electricity and basic cooking stoves. The staggering poverty rattled my confidence deeply. The nation has one of the highest infant mortality rates worldwide and 70 percent of its people live on less than $2 a day, the global poverty line. I was driven to find answers to Africa's poverty in preparation for my upcoming postgraduate work in development studies.
My journey did not begin with a lifelong desire to be a missionary to Africa. The desire came when I began realizing there was more to life than the personal comfort in which I had surrounded myself—a graduate degree, a nice car, and a safe job.
I was moving to Africa for selfish and unselfish reasons. Selfishly, I hoped Africa would save me from a life of numbness, a life of seeking mere satisfaction—more money, more recognition, more whatever. I hoped to find it true that less is more.
Unselfishly, I wanted to help the one-sixth of humanity living without basic food, water, and shelter. My heart was touched from continents away.
It was not long before the words of the South African man I met on the plane were challenged. I spent a day with Fatima, a woman from the village, and found that she had no food or money for a meal for her family. Each day, she worried about how she was going to get food.
At the crowded, outdoor village market that smelled of raw fish and refuse, I found that my $2 were enough to buy rice, fish, coconut, onions, garlic, cooking oil, and charcoal for the fire that Fatima made in the dirt outside her one-room house with a dirt floor. After cooking a meal, she sat on a straw mat and ate the smallest amount of food from a plastic plate, because she wanted to be sure her children had enough.
A translator told me: "She doesn't ever want her children to feel they didn't get enough food at home." A few days later, though, Fatima's chubby two-year-old son Johnny was crying from hunger. Her husband had another wife whom he provided for instead. The rural, sun-scorched town in northern Mozambique was mostly Muslim, and many of the men had more than one wife.
When the men in the village asked me if I was married, I wanted to lie and say yes. The truth is that I am a single Gen X-er, and difficulties abounded because of my different culture and language. I've been conditioned to receive rather than to give, trained by a culture that values desire over contentment.
But here in a place where the people I grew to love did not have enough food, my own needs faded like the imprint of waves on the sand, quickly receding into the bright sea. The Africans were not happy in their poverty. At the same time, it was obvious to me that material goods were not the only answer, because neither had I been happy in my Western materialistic life.
As Christians, we believe we can offer the greatest hope through evangelistic outreaches. Hoping to entice the villagers to consider the gospel, we took a generator, sound system, and projector into the bush to show the Jesus film. During the screening, though, 15 young men seemed more interested in me as they crowded around to teach me their tribal language. They delighted in listening to the way the Makua words awkwardly wrapped themselves around my tongue, and they forgot entirely about the film playing behind them.
It was then I realized that a different type of evangelism was going on. As we sat in the open cab of a pickup truck under the bright African stars with the sounds of the Jesus film behind us, we did the same things Jesus did. We talked, laughed, and joked. I broke off a piece of my granola bar for them.
One man taught me the word to decline unwelcome advances: "Akintuna," meaning "I don't want it."
He put his hand on my shoulder and pushed it away as he said the word. The young men were showing me they would not disrespect me, as well as how to gain respect in their culture.
That one word became a gift to me. Later, in a different village, when a man asked me to come home with him, I responded in his language: "Akintuna." He laughed in surprise and held up his hands in surrender.
In the Jesus film, Jesus multiplied bread so the hungry had more than enough, and he watched with pleasure as his disciples pulled in a large catch of fish from the sea. The ones surrounding me—the poor, the hungry, the sick—understand and believe Jesus' message. They are eager to receive friendship. Here the gospel is applicable, and it really is Good News: bread for the hungry, healing for the sick, love for the unlovely.
Some time later, Fatima attended our church in the coarse sand under a green and white tent, not because of something the ministry had given her or because of a film we had shown, but because I spent time sitting with her in the dirt.
"Minha amiga," she called to me with a slight, shy smile. The cake she wanted to make me before I left for a trip meant more to me than any degree, car, or retirement plan ever could.
I wonder if we in the West sometimes focus on the wrong things. As one East African proverb puts it: "I pointed out to you the stars, but all you saw was the tip of my finger."
I came to Mozambique looking for hope and found that in Africa, as in America, hope begins in relationship, the giving of ourselves. Even the poor have something to give—and we all have a great deal to gain.
Cassandra Zinchini is doing postgraduate work in development studies at the University of London and writing a book on the rural poor.
Related Elsewhere:
Other Christianity Today articles on Mozambique include:
Prison Ministry in Mozambique | Missionary says women suffer grave injustices. (August 7, 2000)
Now You Must Forgive Mozambique its Debts Methodist Bishop Tells West | Economic situation 'has gone from precarious to catastrophic' after flooding. (March 1, 2000)
World Relief Continues Rescues in Mozambique Commits to Rebuilding Region (February 1, 2000)
Mozambique: Flooded Nation Seeks Debt Relief (April 24, 2000)
Swapping Guns for Sewing Machines (May 19, 1997)
The BBC's country profile of Mozambique has a timeline and links to recent news.
Have something to add about this? See something we missed? Share your feedback here.
Our digital archives are a work in progress. Let us know if corrections need to be made.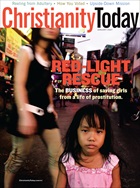 This article is from the January 2007 issue.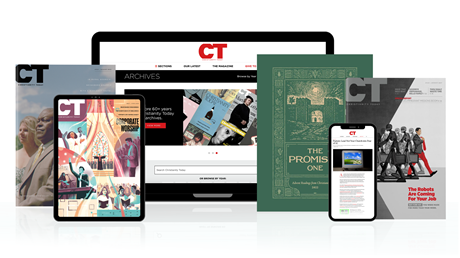 Annual & Monthly subscriptions available.
Print & Digital Issues of CT magazine
Complete access to every article on ChristianityToday.com
Unlimited access to 65+ years of CT's online archives
Member-only special issues
Subscribe
Surprised by Friendship
Surprised by Friendship