In the immediate aftermath of the 2006 Democratic takeover of Congress, conventional wisdom said many evangelicals had abandoned the GOP.
News outlets and analysts eagerly described a "seismic shift" that pointed to the "end of the conservative pendulum swing" and a weakened Republican base. In a widely publicized Beliefnet poll, 30 percent of 771 evangelicals reported voting for fewer Republicans than in past elections. Early exit polls showed almost a third of white evangelicals had voted for Democratic Congressional candidates, some of whom touted pro-life views.
"The Religious Right's dominance over politics and evangelicals has come to an end," Democratic adviser and Sojourners/Call to Renewal leader Jim Wallis told Christianity Today the day after the election.
But a closer look at the results suggested something else: White evangelical Protestants, who have recently bolstered the GOP base, did not desert the party. Republicans actually captured 70 percent of their vote, while Democrats received 28 percent. Compared to the 2004 House races, when evangelicals cast 74 percent of their ballots for Republicans and 25 percent for Democrats, the small shift suggested the party's base had stayed home—with the GOP.
"We didn't really see a lot of change in the voting patterns of evangelicals," said John Green, a senior fellow at the Pew Forum on Religion and Public Life and co-editor of The Values Campaign? The Christian Right and the 2004 Election. Green said the bigger swings for Democrats involved white Roman Catholics, 55 percent of whom voted for Democrats versus 44 percent for Republicans, along with less religious and non-religious voters. "That's where Democrats had their biggest gains," Green said.
Nevertheless, evangelicals did express dissatisfaction with the Iraq war and political scandals, according to Green. "All kinds of things were going wrong for the Republicans," he told CT. "Maybe the remarkable thing was that [evangelicals] stayed as Republican as they did, given all of this discontent."
Heartland Values
National figures don't show the whole story. Even with a small overall change among evangelicals, pollsters say shifting allegiances could have made a difference in states like Ohio, Pennsylvania, and Missouri. Many Democratic candidates in these heartland states who talked about faith and values declared victory on Election Night.
Democrats dominated in the bellwether state of Ohio. Governor-elect Ted Strickland collected 51 percent of the white evangelical vote and 58 percent of the Catholic vote. The ordained Methodist minister trounced conservative Republican Secretary of State Ken Blackwell, who boasted of strong connections with the Religious Right.
Rich Nathan, senior pastor of Vineyard Christian Fellowship, a Columbus megachurch, believes the Religious Right inspired a backlash.
"I think there is some sense that the Religious Right has been engaged in hubris, and evangelicals are reacting to that," Nathan said. "There is concern about the over-identification of evangelicalism with the Right's politicizing of the message."
Pollsters say moderate Republicans in suburbs are distancing themselves from the party's social-conservative wing by voting Democrat. Key examples include large suburban areas in Virginia, Missouri, and Pennsylvania.
"There has been a growing division between the more mainline Protestants and the ideologically driven evangelicals," said G. Terry Madonna, director of the Center for Politics and Public Affairs at Franklin and Marshall College. "This has particularly affected suburban, Republican voters, and is certainly making them less willing to vote Republican."
Nathan believes the backlash comes as more evangelicals are beginning to re-examine their political priorities.
"There is a growing trend toward the broadening of the evangelical agenda beyond the hot-button issues of abortion and gay marriage," said Nathan, who sees evangelicals and other conservatives rethinking their views on the Iraq war, poverty, and the environment. He said Vineyard's attention to social justice and outreach programs for the poor have also "really resonated with died-in-the-wool evangelicals."
"I would say the evangelical political conscience is maturing, and it could be that we are beginning to see the emergence of what Carl Henry talked about 60 years ago in The Uneasy Conscience of Modern Fundamentalism—a full engagement on the issues, as opposed to a single litmus paper test," Nathan said.
Holding Congress Accountable
This broadened agenda is what activists like Wallis have been working for. But it remains to be seen how Democratic Party leaders will react to new congressional members who don't vote pro-choice.
Kristen Day, executive director of Democrats for Life of America, said Democrats learned in 2004 that discouraging pro-lifers was not helping their party. So Democratic strategists recruited a few social-conservative candidates for 2006. Day believes the change started when Democratic Senatorial Campaign Committee chairman Sen. Charles Schumer supported Bob Casey Jr. in the Pennsylvania Senate race.
"He was the test case that proved successful," Day said. "The DNC was behind Casey and other winning pro-life Democrats 150 percent. It's very encouraging to see that you no longer have to support abortion to get the support of the party."
Day said the growing coalition of pro-life Democrats in the House and Senate—a new total of about 36—will make it more difficult for party leaders to "strong-arm people into voting pro-choice."
John Green said pro-life Democrats did help the party take several key races. But he cautioned that party divisions over abortion could make the big-tent strategy less appealing.
"It depends on how the Democrats act," said Rep. Lincoln Davis, D-Tenn., an evangelical. "If they tend to the left, it won't take them 12 years to get kicked out. Nancy Pelosi is Speaker because pro-life, conservative Democrats have won, and I think she realizes that." Davis said voters and unyielding pro-life Democrats have sent the party's leadership a powerful message. "It tells Nancy Pelosi that if you don't have the pro-life Democrats in Congress, you can't be Speaker. You can't govern. You can't talk about the minimum wage" and other priorities.
Linking pro-life measures to these platform priorities could be effective. Davis, sponsor of the Pregnant Women Support Act, said he is planning to re-introduce his legislation with one major difference—a $2 per hour increase in the minimum wage. "This will help allow a young lady to afford to keep her baby," Davis said.
But as many conservatives can attest, propelling a party to victory and actually shaping legislation are two very different challenges.
"The Religious Right and the secular Left both lost on Election Night," Wallis said. The goal now? "We have to hold the new Congress accountable."
Sheryl Henderson Blunt is a CT senior writer.
Related Elsewhere:
Christianity Today's full coverage of the 2006 election is available on our site.
Have something to add about this? See something we missed? Share your feedback here.
Our digital archives are a work in progress. Let us know if corrections need to be made.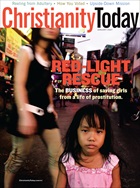 This article is from the January 2007 issue.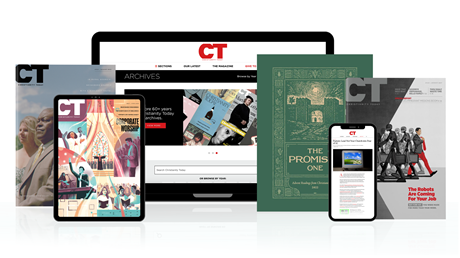 Annual & Monthly subscriptions available.
Print & Digital Issues of CT magazine
Complete access to every article on ChristianityToday.com
Unlimited access to 65+ years of CT's online archives
Member-only special issues
Subscribe
Spoils of Victory
Spoils of Victory