A little-noticed but sad news item appeared in London's Daily Telegraph this past March. The report, based on secret Lebanese government information, said nearly half of the country's Maronite Christian community (22 percent of Lebanon's 3.8 million people) want to leave the country. Of these, 100,000 have already requested immigrant visas.
Since Israel's war last July with Hezbollah (a Shi'a Islamic militant organization), the trickle of Lebanese Christians fleeing the country has become a steady stream. Lebanon, once considered the Switzerland of the Middle East and the only Arabic-speaking country that ever had a Christian majority, is slowly bleeding to death.
To be sure, there is still strong Christian representation in Lebanon's political institutions. Lebanon's president must always be a Christian, her prime minister a Sunni Muslim, and her parliamentary speaker a Shi'a Muslim.
Lebanon is the world's most significant experiment in political power-sharing between Christians and Muslims. Half of Lebanon's legislators are Christian, and many key cabinet and senior military posts are held by Christians. But Lebanon's demographics have changed drastically. Christians in Lebanon have gone from being the majority to a declining minority. In 1932, the year of the last census, Christians made up 55 percent of the population. Since then, higher birth rates among Shi'a Muslims have swelled their numbers to about the same majority that Christians once held—55 percent.
Lebanon's Maronites, closely associated with Roman Catholics, have found themselves beleaguered by waves of Islamic growth. They have suffered devastating depredations, even though many live sheltered in the country's mountainous region. As often as not, Westerners have intervened to protect them, but when the West pulls back, it leaves behind another power vacuum.
When militant Palestinians joined Muslim attacks on Christians in the murderous civil war in 1975, the Syrian army intervened, claiming they were protecting Lebanon's Christians. This unusual romance didn't last long, as Syria set about dealing ruthlessly with any Lebanese thought to be critical of its presence.
In 1982, Christian president Bashir Gemayel was killed in a Beirut bomb blast. In 2005, another huge bomb killed Sunni Prime Minister Rafik Hariri. The Hariri murder is still under investigation, with the pro-Western government of Fouad Seniora asking for a U.N. commission to investigate suspected Syrian involvement. Last November, Gemayel's nephew Pierre Gemayel was gunned down on a Beirut street.
Lebanon's Christian leaders have made their share of mistakes. Militias loyal to the Phalangist Party (an officially secular group supported by many Christians) have committed terrible reprisal killings. Some scholars say the April 1975 bus massacre of Palestinian refugees in Lebanon sparked the civil war, and Christians were linked to the killings. Overly close identification with the U.S. and Israel has been another concern.
Despite these chronic issues, it was the diligent skill of the country's Christian community that formed the foundation of Lebanon's once-famous reputation for religious forbearance.
Earlier this year, a teacher at Lebanon's Jesuit-run University Saint-Joseph said, "Lebanon has always been a bastion of religious tolerance, but now it is moving toward the model of Islamization seen in Iraq and Egypt." The primary reason for this deterioration is the demographic slide of Christians.
With the Islamization of Lebanese society being pushed by Hezbollah and with Iran pushing buttons behind Hezbollah, who could blame a Lebanese Christian for wanting to leave?
Not all Lebanese Christians are so despairing. Despite the impression some reporters gave during last year's war—that Lebanon's Christians were as hostile to Israel as most Shi'a and Sunni Lebanese—some of Lebanon's Christians still express warm sentiments toward their neighbor to the south.
Habib Malik, a Lebanese Christian and university professor, recently made a surprising comment: "I am convinced," he said, "that a very special eschatological role awaits the Christians in Lebanon with respect to the Jewish people."
Keeping the Christian community in Lebanon strong should be a higher priority than it currently is for the Western church. With stronger support from the global church, Lebanon's Christians may more effectively become a regionally reconciling influence. Daniel Buttry, an American Baptist leader, recently spoke at Arab Baptist Seminary in Beirut. He said Lebanese Christians have a mission to be peacekeepers as well as peacemakers. The difference, he said, is that peacekeepers avoid trouble, but peacemakers (when called by God) look for trouble and seek to embody within it a peace that passes all understanding.
Related Elsewhere:
The Sunday Telegraph's article on the flight of Maronite Christians is based on a poll by Beirut-based Information International.
Christianity Today has a special section on last summer's Israel-Lebanon conflict, in addition to our other articles on Lebanon. Recent op-eds include "The Colors of Lebanon" and "The 'Jesus Manifesto' for Lebanon."
The BBC's profile of Lebanon includes links to recent articles on the aftermath of late January fighting and the situation of Christians.
David Aikman's previous Global Prognosis columns are available online.
Have something to add about this? See something we missed? Share your feedback here.
Global Prognosis
David Aikman is professor of history and writer-in-residence at Patrick Henry College and wrote for Time magazine from 1971 to 1994. Among his books are Jesus in Beijing and A Man of Faith: The Spiritual Journey of George W. Bush. His column, "Global Prognosis," ran from 2006 to 2007.
Previous Global Prognosis Columns:
Our digital archives are a work in progress. Let us know if corrections need to be made.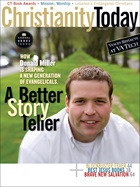 This article is from the June 2007 issue.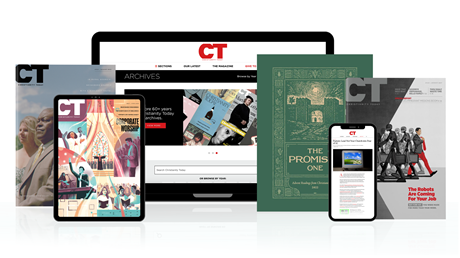 Annual & Monthly subscriptions available.
Print & Digital Issues of CT magazine
Complete access to every article on ChristianityToday.com
Unlimited access to 65+ years of CT's online archives
Member-only special issues
Subscribe
A Precarious Calm
A Precarious Calm