1. Taliban takes Korean short-term mission team hostage, killing two
Afghanistan's resurgent Taliban used the team of 23 short-term workers from Saemmul Presbyterian Church as a bargaining chip, pressuring the South Korean government into a reported ransom payment and a promise to withdraw its 200 troops in the country. Bae Hyeong-gyu and Shim Seongmin were killed before the negotiation was completed.
Our coverage
2. Atheism tops the bestseller charts
Sam Harris, Richard Dawkins, and Christopher Hitchens may be unhappy about the continuing "God delusion," but they can't be too displeased with their royalty checks.
Our coverage
3. Presidential campaigns start early, with some faith surprises
Hillary Clinton and Barack Obama spoke easily of their faith, while Rudy Giuliani, John McCain, Mitt Romney, and Fred Thompson all stumbled in appeals to Christian voters.
Our coverage
4. Ruth Graham promoted to glory
The daughter of missionaries who, as a teenager, wanted to die a martyr's death, Ruth Graham instead became the wife of the world's most prominent evangelist—and an inspiration to millions.
Our coverage
5. Anglican Communion fractures over Scripture, homosexuality
Global South leaders issued an ultimatum for the U.S. Episcopal Church to return to orthodox interpretation of Scripture, four U.S. dioceses took steps to exit the church, and the basis for a conservative new Anglican province in the U.S.was laid. Besides that, all was quiet in the Anglican Communion.
Our coverage
6. Three Christians tortured and killed in eastern Turkey
Turkey's bid for entry into the European Union hasn't pleased the country's ultranationalist fringe, members of which are charged with slitting the throats of three Protestants at a Christian publishing house in Malatya.
Our coverage
7. Lions of the Religious Right pass away
Jerry Falwell and D. James Kennedy lived long enough to see great successes for the political movement they helped start.
Our coverage of Falwell and Kennedy
8. Francis Beckwith returns to Catholicism
No doubt many Protestants convert to the Roman Catholic Church every day. But most aren't serving as president of the Evangelical Theological Society, as Beckwith was when he returned to the faith in which he was raised.
Our coverage
9. Campaign to oust NAE's Richard Cizik fails
James Dobson and other religious conservatives couldn't depose the National Association of Evangelicals' vice president for his global warming activism.
Our coverage
10. Supreme Court upholds 2003 federal partial-birth abortion ban
The 5-4 decision marks the first national restriction on abortion since 1973's Roe v. Wade.
Our coverage
Related Elsewhere:
Christianity Today's top stories of 2005 and 2006 are available on our site.
Our digital archives are a work in progress. Let us know if corrections need to be made.
This article is from the January 2008 issue.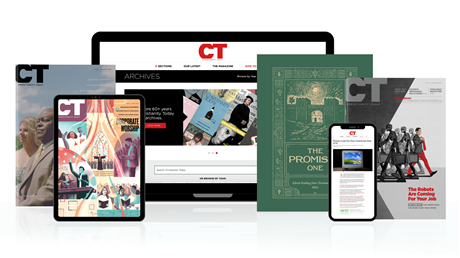 Find hope and historical insight. For a limited time, explore 60+ years of CT archives for free!
Daily devotions from Timothy Dalrymple during this pandemic.
Hundreds of theology and spiritual formation classics from Philip Yancey, Elisabeth Elliot, John Stott, and more.
Thought journalism that inspires you to think more deeply about your faith.
Join now and get print issues access to archive PDFs.
Top Ten Stories of 2007
Top Ten Stories of 2007