true
Day Zero is a film that might have resonated more a year or two ago. It's a gloom-and-doom, "Iraq is the next Vietnam" type of protest film—and in light of the recent decreases in violence and troop numbers in Iraq, it seems rather overstated. Perhaps the rapidly deteriorating urgency of Day Zero is one reason why it is being released on DVD February 26, just one month after its theatrical release. But even if it wasn't so ill-timed or anticlimactic, Zero still cannot escape from the clichés and dramatic missteps that have plagued nearly all the might-have-been Iraq dramas of the last couple years.
The setup of Zero has a lot of potential. It is the not-too-distant future, and the war on terrorism has expanded in Iraq and elsewhere, on the heels of a catastrophic terror attack in Los Angeles that killed 1400. Apparently out of necessity (though the legislative logistics are never described), the selective service draft is reinstated. The draft age is increased to include young men up to age 35, and thousands of apolitical young Millenials are sent letters informing them of their draft status.
Zero, directed by newcomer Bryan Gunnar Cole, follows three friends in New York City who have each received the dreaded letter, instructing them to report for duty in thirty days—on "day zero." Elijah Wood plays Feller, a skinny hipster-ish author with an iBook and a lot of insecurity. Chris Klein is George, a blueblood white-collar yuppie bound and determined to ignore his draft card. Jon Bernthal portrays Dixon, a flag-waving cabbie with a short temper and a from-the-streets toughness. The film follows the three of them as they come to terms with the reality that their lives, as they know them, will change forever ...
1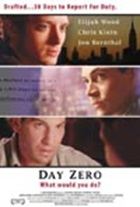 Browse All Movie Reviews By: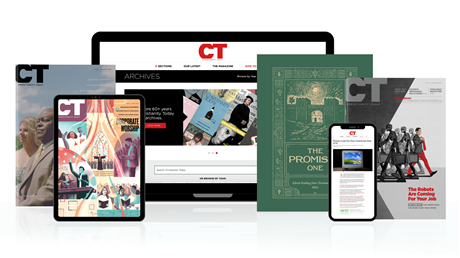 Find hope and historical insight. For a limited time, explore 60+ years of CT archives for free!
Daily devotions from Timothy Dalrymple during this pandemic.
Hundreds of theology and spiritual formation classics from Philip Yancey, Elisabeth Elliot, John Stott, and more.
Thought journalism that inspires you to think more deeply about your faith.
Day Zero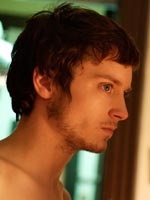 This slideshow is only available for subscribers.
Please log in or subscribe to view the slideshow.
Day Zero