The presidential campaign has been in full swing for 12 months now, and we've heard about every conceivable issue—the economy, Iraq, the candidates' religious beliefs, and who's most qualified to take that 3 A.M. call. With all this talk, however, the candidates seem to be ignoring one issue needing our considerable attention: crime.
This is surprising, since in 35 years there has been a 6-fold increase in the prison population. The staggering statistic that more than 1 in 100 U.S. citizens (2.3 million) are behind bars made headlines in February. This costs the state governments $50 billion a year, not counting secondary costs—for crime victims and inmates' families, many of whom end up on welfare. And America's high recidivism rates—over 50 percent, according to a 2005 Pew report—mean the problems, and costs, keep compounding.
So why aren't politicians really addressing crime? Because the answer is so politically incorrect. To solve the problem of crime, we first have to address the root cause: human sin.
Though many sociologists of the 19th and early 20th centuries attributed crime to environmental factors like poverty, an inadequate criminal justice system, and racism, landmark studies in the last 30 years have shown that crime is really about wrong moral decisions. For example, in their 17-year-long study The Criminal Personality, psychologists Stanton Samenow and Samuel Yochelson found that crime, in every case, was "the product of deliberation," and gave the antidote of "conversion to a whole new lifestyle." And in their definitive study Crime and Human Nature, Harvard social scientists James Q. Wilson and Richard Herrnstein found that crime is caused by a lack of moral teaching during the morally formative years.
This was illustrated in a February USA Today feature about three brothers—James, Frank, and Sonny Caston—each of whom is serving a life sentence in Louisiana's Angola prison. Their father idolized the outlaw Jesse James so much that he named two sons after the James brothers. While names are not destiny, in this case family breakdown (their mother left when Frank was 8) and a childhood characterized by physical abuse and neglect took their toll. By the time they were in their early 20s, all three brothers were serving life sentences for murder.
While the Castons are an extreme case, their story of crime running in families is not unusual. According to one study, 37 percent of juveniles when first arrested for a serious crime reported a parent or sibling in prison. And young men without father figures are twice as likely to be incarcerated as those who have father figures—not only because they lack a male role model, but also because single moms have to work, and have little time to parent their sons.
So what can we do about this?
The mission of Prison Fellowship is driven by the belief that the Good News is the best antidote to breaking the cycle of crime. When we reach an inmate with the gospel, the impact goes far beyond one person's life. It changes a family and even an entire community as it stops criminal behavior before it can shape the next generation. When Angel Tree volunteers minister to the children of offenders and seek family reconciliation, they're working to break the cycle of crime.
Evangelicals should also apply their efforts to rebuilding what Bill Bennett called the "character-forming institutions of society, families, neighborhoods, churches, schools" in inner cities. That means getting behind school choice, which allows parents to place their kids in schools that emphasize character development. We should push for release-time programs that allow kids to leave public schools early for religious instruction with loving adults—Christians who often form relationships with the fatherless kids they serve, and give them a glimpse of what healthy family life looks like. It also means developing proposals to promote marriage, especially in our inner cities, where illegitimacy rates vastly surpass legitimate births. Tragically, politicians continue to tighten the screws on public funding of faith-based programs, which inner cities desperately need.
The one thing we cannot do is pretend the crime problem doesn't exist. According to the JFA Institute, our prison population will grow, under current sentencing policies, by another 192,000 over the next five years—at a cost of an additional $27.5 billion in construction and operations. Christians must aggressively promote moral development and healthy family life, asking state and local political candidates what they're going to do about the crime problem. We should remind them that promoting order is one of the clearest God-given roles of government. When they fail to fulfill that charge, we all end up paying the price.
Related Elsewhere:
Colson's columns are available on our site.
Our coverage of prison ministries includes:
Rx for Recidivism | Prison Fellowship president Mark Earley talks about challenges the ministry faces. (November 21, 2006)
Second Chances at Life | 698,000 inmates were released from prison in the last 12 months. Most will be behind bars again by 2009. How can we keep more from returning? (September 12, 2007)
Have something to add about this? See something we missed? Share your feedback here.
Our digital archives are a work in progress. Let us know if corrections need to be made.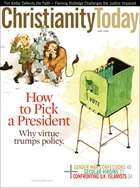 This article is from the June 2008 issue.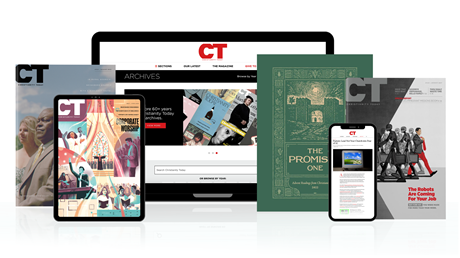 Annual & Monthly subscriptions available.
Print & Digital Issues of CT magazine
Complete access to every article on ChristianityToday.com
Unlimited access to 65+ years of CT's online archives
Member-only special issues
Subscribe
The Great (Non)debate
The Great (Non)debate