Evangelist Francis Schaeffer (1912-1984) awakened a generation of evangelicals and helped turn the movement decisively toward cultural engagement. Legions of baby boomers, from wild-eyed hippies to disaffected preachers' kids, came to faith at his L'Abri study center in Switzerland. Along with C. Everett Koop, Schaeffer was instrumental in moving evangelicals into the pro-life camp. He was called the "missionary to the intellectuals" and, in one Christianity Today piece, hailed "Our Saint Francis."
But several young scholars inspired by Schaeffer soon came to see chinks in his approach. They judged his historical analysis profoundly flawed and his apologetic strategy too much a product of Enlightenment rationalism. And when he turned more to social activism in his later years, many admirers questioned his alliance with factions like the Moral Majority. The compassionate mentor who saw the wounded soul beyond a young person's anger seemed to have become a cranky polemicist.
Barry Hankins's Francis Schaeffer and the Shaping of Evangelical America (Eerdmans) is a skillful biography written with both fondness and a keen eye that discerns the underlying consistency of Schaeffer's outlook. The evangelist was always a battler, from his early years as a pastor in Carl McIntire's fundamentalist Bible Presbyterian Church to his confrontation with European secularism to the 22-page letters he would fire off to his scholarly critics. Schaeffer followed fundamentalism's will to do battle with theological liberalism—and to save the lost and culture—in every situation and era through which he lived.
By highlighting Schaeffer's formation, Hankins squares Schaeffer's early and late years. Few who were introduced to Schaeffer through his apologetic trilogy or who turned up at L'Abri's door ever knew of his fundamentalist past. This early Schaeffer supported Carl McIntire in cutting off fellowship with other Christians who participated in organizations that included liberals—or, in fact, anyone who disagreed with Carl McIntire.
Hankins also masterfully uses background sources (particularly Schaeffer's correspondence with his mentor Allan MacRae), interviews and documents made available by James Sire, and the testimony of associates like Os Guinness. He shows a knack for deploying this material to ease key transitions in the story.
Hankins focuses on Schaeffer the public intellectual and social activist, and it is hard to imagine a better overview of the strengths, weaknesses, and critical response to his major works. He shows that Schaeffer learned, if reluctantly, from his critics. For example, Schaeffer's later understanding of historical development shows greater sophistication, even if he could never accept that the Reformation furthered an overemphasis on personal autonomy, as evangelical scholar Ronald Wells has argued.
Whenever the more personal aspects of Schaeffer's life crop up, Hankins turns away as quickly as possible. He rarely looks to the personal to understand how Schaeffer's life developed. He mentions that Schaeffer suffered at times from depression, could be irascible, and was obviously defensive. He notes that Schaeffer eventually found McIntire's separatism ugly and turned away to start L'Abri. And he concedes that Schaeffer's last projects were partly motivated by a desire to please his son, Franky. But Hankins appears spooked by the criticism that Franky (now Frank) levels at his parents through his Calvin Becker novels and a memoir, Crazy for God. He makes no attempt to reconcile the personal Schaeffer and the public persona.
I think this a pity. It leaves out themes of continuing redemption and sanctification in Schaeffer's story. In his early years, Schaeffer was a bundle of pride, overweening ambition, and insecurity. He came to Europe motivated by the desire to found a network of fundamentalist churches much like McIntire's. There they would be, two colossi, McIntire astride America and Schaeffer Europe! I think McIntire let Schaeffer go chiefly to get a young, potential rival out of the way. He certainly never gave Schaeffer the support he needed for the task envisioned.
The novelist Flannery O'Connor wrote, "We are all rather blessed in our deprivations if we let ourselves be." Schaeffer was certainly blessed in McIntire's purposeful neglect. Once on the receiving end of separatist fundamentalism, Schaeffer began to see how ugly it could be. This revelation precipitated his famous crisis of faith in 1951, when he "rethought everything." Yet he still could not imagine an ecclesiology that was not essentially separatist. (During the 1970s and the "battle for the Bible" era, he warned students away from schools like Fuller Seminary, which he viewed as wrong on inerrancy.)
What Schaeffer did find was the spiritual traditions his wife, Edith, brought into the family. He tapped into the principles of China Inland Mission (CIM), in which Edith's parents had served. So L'Abri, following Hudson Taylor's CIM, was started as a "faith ministry" for which the couple never asked for support, although Edith's "family letters" were distributed widely and frankly expressed their needs. CIM also emphasized enculturation—careful translation of the gospel into terms familiar to the local culture—and much of Schaeffer's work can be seen as an effort to translate the faith for the '60s generation. He also adopted the Keswick Movement's emphasis on holiness. While he and Edith never believed Christians could be "perfected," they did believe in the constant pursuit of sanctification and "substantial healing." By the power of the Holy Spirit one could know "moment to moment," as they liked to say, the will of God. Edith taught Francis that the "final apologetic" must be living out the love of Christ—which Francis would later call the "mark of a Christian."
Schaeffer came to Europe as a theological imperialist, but took on the posture of God's servant when his ambitions were thwarted. This shift was the wellspring of his compassion for the young people who came to L'Abri—a love unnatural to him that grew as he obeyed the Great Commandment. He knew what it was like to feel lost and to cling to God.
Finally, Hankins's biography tends to put Schaeffer on the shelf. He sees Schaeffer's intellectual contributions of little lasting relevance, essentially agreeing with the criticisms of Schaeffer's evangelical peers. His apologetics are unsuited to the postmodern era, in Hankins's view, and his social activism too wedded to the Christian Right. But Schaeffer remains a historically important and laudatory example for Hankins, one whose true legacy consists in the evangelicals he inspired who continue to engage the culture.
There are other ways, though, in which Schaeffer's life story remains relevant. The problems within evangelicalism that plagued Schaeffer have not gone away. Because evangelical Christianity's weak ecclesiology persists, evangelicals must find a means beyond church structures to maintain a consensus on Christian essentials. The usual strategies are to defend a particular view of the Bible, as Schaeffer did, to privilege experience, or to be so busy marketing conversion that the great remainder of Christian life is neglected. The questions of Schaeffer's life—how to balance faith and reason, doctrine and love, engagement and piety—remain at the heart of evangelicalism's dilemmas.
Harold Fickett was a student at Swiss L'Abri in 1973. His latest book, with Charles Colson, is The Faith (Zondervan, 2008)
Related Elsewhere:
Francis Schaeffer and the Shaping of Evangelical America is available from ChristianBook.com and other retailers.
Previous articles on the Schaeffers and L'Abri include:
Not Your Father's L'Abri | The Swiss retreat now tends less to philosophical skeptics than to disaffected evangelicals. (March 28, 2008)
Francis Schaeffer, the Pastor-Evangelist | Bryan A. Follis on his book, Truth with Love. (May 22, 2007)
Learning to Cry for the Culture | Let's remember Francis Schaeffer's most crucial legacy — tears. (March 19, 2007)
L'Abri Turns 50 | Francis Schaeffer's ministry is bigger than ever. (May, 2005)
The Book Report: Things We Ought to Know | Charles Colson's apologetic—and call to action—is in the tradition of Francis Schaeffer. (January 10, 2000)
The Dissatisfaction of Francis Schaeffer (Parts 1 and 2) | Thirteen years after his death, Schaeffer's vision and frustrations continue to haunt evangelicalism. (March 1997)
Inside CT: Midwives of Francis Schaeffer | (March 3, 1997)
Have something to add about this? See something we missed? Share your feedback here.
Our digital archives are a work in progress. Let us know if corrections need to be made.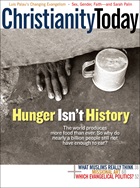 This article is from the November 2008 issue.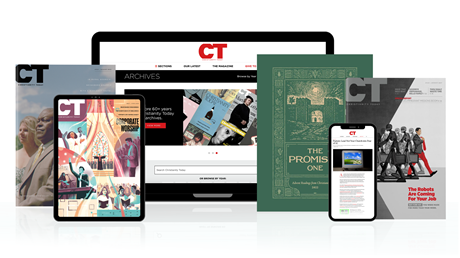 Annual & Monthly subscriptions available.
Print & Digital Issues of CT magazine
Complete access to every article on ChristianityToday.com
Unlimited access to 65+ years of CT's online archives
Member-only special issues
Subscribe
Our Contentious Catalyst
Our Contentious Catalyst