Religiously motivated terrorism is constantly in today's headlines, and Islam has faced its share of scrutiny of late (see, for example, "Islam According to Gallup," page 38). This is not surprising, given that we are barely seven years removed from Osama bin Laden's attacks against the United States. Yet no faith has a corner on the terror market. Bloodshed darkens the ranks of every religion.
India, the world's second most populous country, has long been wracked by sectarian violence. In the six-plus decades since Indian independence, Hindu mobs have attacked Sikhs, Muslims, and other Hindus. In fact, a Hindu assassinated Mahatma Gandhi.
Christians, too, who constitute about 2.4 percent of India's 1.1 billion people, have long been easy targets for those who believe that to be Indian is to be Hindu. This summer, terrorists in Orissa launched a pogrom against the state's defenseless Christian scapegoats after Maoist rebels assassinated a prominent Hindu swami (see page 15). As local police looked the other way, dozens of Christians were murdered, hundreds of homes were destroyed, scores of churches were torched, and thousands of Christians fled to nearby forests for safety. Some faced this stark choice: Become a Hindu or be killed. The mayhem quickly spread to five more states. Pledging aid to the victims, Prime Minister Manmohan Singh—whose secular government did too little, too late—called the violence a "national shame." What an understatement that is.
An Attack Every Three Days
The real embarrassment to the world's largest democracy is not this incident. No, it is the fact that this flashpoint is not all that unusual for India. Orissa witnessed other attacks against
Christians just last Christmas. According to All India Christian Council, which defends the human rights of the nation's long-oppressed Dalits, somewhere in India an attack against Christians occurs on average every three days. Readers of this periodical will likely recall the grisly murder of Australian missionary Graham Staines and his two sons in Orissa nearly a decade ago (ct, March 1, 1999).
Freedom of religion is currently under threat in India. The United States Commission on International Religious Freedom notes "a marked increase in violent attacks against members of religious minorities, particularly Muslims and Christians" in the late 1990s. The Institute on Religion and Public Policy (irpp) counts four Indian states—Orissa, Chhattisgarh, Madhya Pradesh, and Himachal Pradesh—that formally restrict the right of Christians to share their faith with non-Christians.
Anti-Christian activists use these laws to punish followers of Jesus who attempt to obey the Great Commission, often claiming that Christians illegally bribe the poor to convert. This is a distortion at best. There is no doubt that many downtrodden Indians advance economically when they break the millennia-old chains of caste. How could they not? When you are at the very bottom, any move is a move up. Not to mention that many prefer the freedom Christ offers to Hinduism's caste system.
As Doug Bandow of the irpp dryly observes, "Rather than address the horrid treatment of lower-caste Indians, Hindu militants prefer to attack Christians." George Orwell could have been referring to the evils of caste when he wrote, "Imagine a boot stamping on a human face—forever." Many Dalits have decided to shout, "No!" to the caste system's pitiless boot, and convert.
State anti-conversion laws contradict India's sprawling constitution, which formally prohibits discrimination on the basis of religion, race, caste, sex, or place of birth. The charter also recognizes that "all persons are equally entitled to freedom of conscience and the right freely to profess, practice, and propagate religion."
These pernicious state laws also go against the Universal Declaration of Human Rights, which was formally adopted by the United Nations General Assembly 60 years ago, right after India's independence. That document recognizes "the inherent dignity and … the equal and inalienable rights of all members of the human family." Article 18, which highlights the right to freedom of thought, conscience, and religion, notes, "This right includes freedom to change … religion or belief, and freedom … to manifest … religion or belief in teaching, practice, worship and observance." It's time for New Delhi to get serious about religious freedom.
'Where Does It End?'
Prominent Hindus who rightly see their nation as an emerging world power are beginning to turn away in disgust from the militants. "I am a Hindu myself," Indian television talk-show host Rajiv Bajaj says. "Hinduism is a strong, ancient, rich tradition. Are we so insecure about our identity and heritage that it should lead to this kind of mindlessness? First the Sikhs, then the Muslims, now the Christians. Where does it end?"
Columnist Karan Thapar, meanwhile, believes "the time has come for the silent majority of Hindus—both those who ardently practice their faith as well as those who were born into it but may not be overtly religious or devout—to speak out."
They will find ready allies in Christians, who have blessed India since the first century, building schools, feeding the hungry, and standing up for the God-given dignity of all people. And we will continue to do so, come what may from the terrorists.
Related Elsewhere:
Christianity Today also covered the attacks in India in a news story posted today: Worse than Ever.
CT's previous coverage of India can be found here, including these articles:
India's Burning Issue | Conversions in Orissa—and the violent reaction against them—highlight tension in India's not-so-dead caste system. (January 1, 2008)
Caste Down | Commission's decision imperils benefits for Christian Dalits. (January 15, 2008)
Premeditated Mobs | Hindu extremists exploit economic fears to launch attacks on Christians. (February 15, 2008)
Other CT editorials can be found here.
Have something to add about this? See something we missed? Share your feedback here.
Our digital archives are a work in progress. Let us know if corrections need to be made.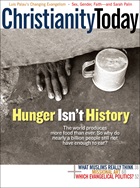 This article is from the November 2008 issue.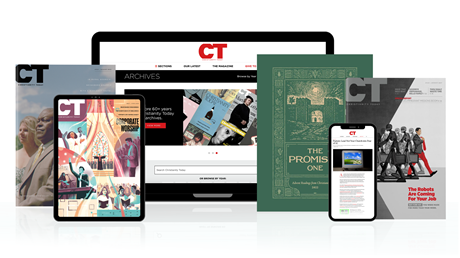 Subscribe to Christianity Today and get access to this article plus 65+ years of archives.
Home delivery of CT magazine
Complete access to articles on ChristianityToday.com
Over 120 years of magazine archives plus full access to all of CT's online archives
Subscribe Now
Terror in Orissa
Terror in Orissa