Shortly after he was asked to deliver a prayer at President Barack Obama's inaugural festivities, Episcopal Bishop Gene Robinson proudly announced it wouldn't be a Christian one. He had been "horrified" at how "specifically and aggressively Christian" previous inaugural prayers were. Robinson, whose elevation as his church's first gay bishop has been a major factor in bringing the Anglican Communion to the brink of schism, ended up addressing his prayer to the "God of our many understandings."
The day after Obama became President, the Episcopal Church's National Cathedral hosted an interfaith worship service featuring Muslims, Jews, and Hindus. The service's liturgical framework was Christian while the content was strictly nonsectarian. The sermon cited Hindu, Jewish, Muslim, and Cherokee sources, avoided exclusive truth claims, and shied away from particular names for deities. Cathedral staff even rewrote the Book of Common Prayer's responsive prayers to avoid any overt Christian witness. The only way the service could have been more inclusive was if they had replaced the altar with a kitchen sink.
While many Christians might be alarmed by civil religion in the Obama era, the Bush era wasn't terribly different. In his second inaugural address, for instance, Bush praised the "truths of Sinai, the Sermon on the Mount, the words of the Koran." And he told Arab news channel Al Arabiya, "I believe in an almighty God, and I believe that all the world, whether they be Muslim, Christian, or any other religion, prays to the same God."
Still, the Obama era of religious inclusivity has new—and very exclusive—teeth that may leave some Christians wondering if they are welcome. Take Obama's proposal for changing the faith-based initiative rules. "If you get a federal grant, you can't use that grant money to proselytize to the people you help and you can't discriminate against them—or against the people you hire—on the basis of their religion," he said during the campaign.
In his 2000 campaign, President Bush promised, "We will never ask an organization to compromise its core values and spiritual mission to get the help it needs." If it sounded too good to be true, it was. Soon, religious groups had to wipe doctrine out of their charity programs and had to teach morality without the basis for morality. They couldn't witness to or discriminate against those they were trying to help. Still, at least Baptists could staff Baptist charities with Baptists.
But now that right may be threatened. Officially, Bush's policy still stands. But the new head of faith-based initiatives said the hiring issue would be handled on a "case-by-case basis," and both of the church-state experts on Obama's new religious advisory council oppose the right of religious groups who receive federal funds to use religion as a hiring criterion. (Other members of the council disagree.)
What do policymakers think is so special about these faith-based groups in the first place? Everyone acknowledges that the nation's congregations and religious charities have an unparalleled track record of helping feed, clothe, and comfort the needy, especially compared with federal programs. Regulations that force religious charities to obscure or ignore their doctrine not only decrease their life-changing capabilities but also diminish enthusiasm among their staff, volunteers, and donors.
British atheist Matthew Parris used to laud the practical work of mission churches in Africa while lamenting their evangelism. Now, he recently wrote, he can't deny the fact that faith motivates not just the missionaries but also those they are helping. Providing the material means and know-how for economic development doesn't produce change. Providing Christianity does, he said. We can safely say that the teachings of Richard Dawkins have never inspired anybody to move their family to sub-Saharan Africa to dig wells.
Soon, charities might not be able to ensure that faith motivates their employees. No word yet on whether the program will be renamed Somebody-Here-Used-to-Have-a-Faith-Based Initiative.
The late Yale church historian Jaroslav Pelikan said it was an American conviction to believe that morality can be stripped of doctrine, that it is possible to summarize the best that men everywhere have discovered about the good life.
"Biblical morality is inseparable from biblical doctrine and biblical doctrine is inseparable from the community of believers," he said.
If the previous pressure to secularize didn't give pause to religious charities seeking federal funds, it should terrify them now. Being forced into silence about one's faith and being told you can't hire fellow believers is too high a price to pay.
Related Elsewhere:
Previous columns by Mollie Ziegler Hemingway include:
California's Temper Tantrum | How the gay rights movement lost more than Proposition 8. (March 5, 2009)
In Over His Pay Grade | When science is made 'apolitical' and 'unencumbered by religion,' it's usually to hyper-politicize and hyper-sacralize it. (March 23, 2009)
Have something to add about this? See something we missed? Share your feedback here.
Throwing Inkwells
Mollie Ziegler Hemingway is a contributor to
GetReligion.org
, an editor at
Ricochet.com
, and a frequent writer for
Christianity Today
and a number of other outlets. A committed Lutheran, her column ran from 2009 to 2011.
Previous Throwing Inkwells Columns:
Our digital archives are a work in progress. Let us know if corrections need to be made.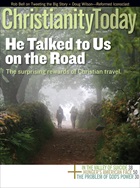 This article is from the April 2009 issue.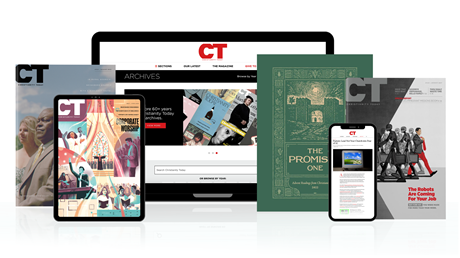 Subscribe to Christianity Today and get access to this article plus 65+ years of archives.
Home delivery of CT magazine
Complete access to articles on ChristianityToday.com
Over 120 years of magazine archives plus full access to all of CT's online archives
Subscribe Now
Civil Religion's Sharper Teeth
Civil Religion's Sharper Teeth