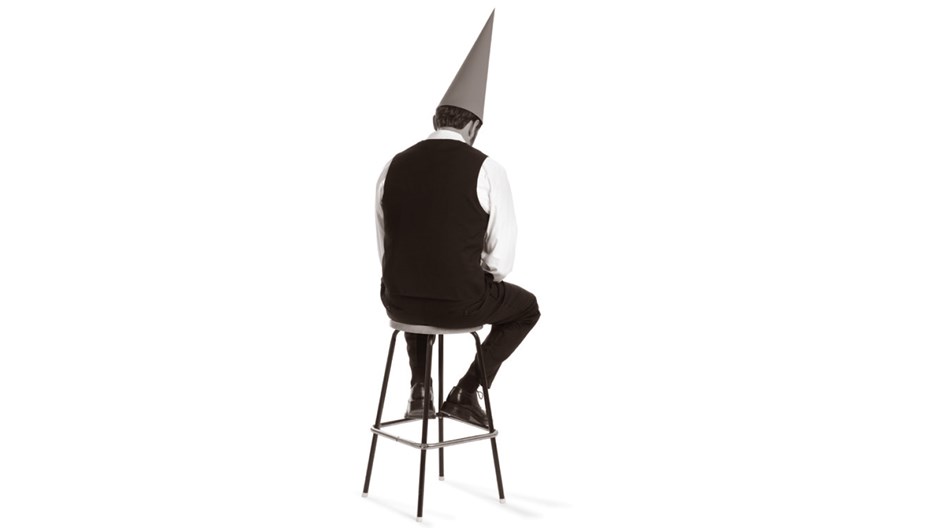 Image: iStock
My family watches Jeopardy! every night. My husband, a well-read man with an excellent memory, gets most of the answers (er, questions) correct. But I struggle with trivia. Even if I've read the Shakespeare play, I cannot remember the characters' names. I can picture the map but can't recall the mountain range.
So far be it from me to overreact to a Pew Forum on Religion and Public Life survey that showed that Americans are not religion experts. Still, it was embarrassing. Fewer than half of those surveyed could name the Gospels or identify who launched the Reformation. Only 16 percent knew that Protestants traditionally teach that salvation comes through faith alone. While white evangelicals knew this in greater numbers than other groups, nearly twice as many of those surveyed knew that the Qur'an is Islam's holy book as knew what Protestants teach about salvation.
The results weren't all dispiriting. Over 70 percent of Americans know Jesus was born in Bethlehem—a question even CNN's Wolf Blitzer missed while on Celebrity Jeopardy! in 2009. It's not that Americans are particularly ignorant about religion. They have about the same command of science, literature, and history facts.
Jews, atheists, and Mormons did slightly better than other Americans. But they still would have received Ds had they been taking an actual test, noted Boston University religion professor Stephen Prothero.
It turns out that education was the single greatest predictor of how well respondents handled the quiz. College-educated respondents got, on average, eight more questions right than those with a high school diploma or less. Religious education helped too, from a college course in religion to regularly attending religious classes as a child. People who reported weekly attendance at church and who said that religion is important to them also fared better.
While most news stories narrowly focused on who scored the best, some academics questioned the meaning of the test itself. Religion can't and shouldn't be reduced to a trivia quiz, they said.
Catechesis aims not for knowledge but for conversion, from unbelief to faith in Christ.
"What if religion is not primarily about knowledge? What if the defining core of religion is more like a way of life, a nexus of action?" asked James K. A. Smith, a Calvin College philosophy professor.
He may be on to something. Historically, the Christian church has focused on catechesis, transmitting not just doctrine but also lifestyle. From the Greek for "oral teaching," catechesis aims not for knowledge but for conversion, from unbelief to faith in Christ. It goes beyond conversion and baptism: it's through the preaching of repentance and the forgiveness of sins that the Holy Spirit calls us to faith and preserves us in that faith.
A pastor friend of mine told me once about visiting a longtime parishioner, now dying. "Pastor, I just don't know if I am good enough to make it to heaven!" she said. Her words disheartened him. But once again he told her the good news that Christ had reconciled her and made her "holy, and blameless, and above reproach in his sight" (Col. 1:22, NKJV).
It's easy to dismiss the elderly parishioner as one who hadn't listened to sermons well. But Jesus compares all of us to sheep, who are not known for their smarts. We need to hear Christian teaching over and over.
Rigorous catechesis was prevalent in the early church and again during the Reformation. These days, many pastors downplay doctrine in a misguided effort to fill pews or avoid conflict. Congregations don't require a lengthy formation, and often welcome new members after an hour of instruction, if that.
We learn our faith not by having our knowledge tested but by living it, attending worship, confessing our sins, listening to preaching, receiving Communion, and meditating on the Scriptures.
At least one Pew finding supports this idea. While 45 percent of Catholics didn't know what their church teaches about Communion, the results for weekly worshipers were dramatically different. Nearly 70 percent of white Catholics who attend Mass at least once a week answered the question correctly.
The fact is, we are immersed in a culture of false gods and ignorance. It's not surprising that we fail religious trivia tests. But as theologian Robert Jenson has said, "Catechesis was born as the instruction needed to bring people from their normal religious communities to an abnormal one."
As Paul writes in Romans 12:2, "And do not be conformed to this world, but be transformed by the renewing of your mind, that you may prove what is that good and acceptable and perfect will of God" (NKJV).
Related Elsewhere:
Previous columns by Mollie Ziegler Hemingway include:
The Parent of All Virtues | Gratitude is also the one we are most likely to sabotage. (November 22, 2010)
Faith Unbound | Why spirituality is sexy but religion is not. (September 20, 2010)
Vainly Naming the Name | Cussing isn't our only problem—though that's bad enough. (July 21, 2010)
Have something to add about this? See something we missed? Share your feedback here.
Throwing Inkwells
Mollie Ziegler Hemingway is a contributor to
GetReligion.org
, an editor at
Ricochet.com
, and a frequent writer for
Christianity Today
and a number of other outlets. A committed Lutheran, her column ran from 2009 to 2011.
Previous Throwing Inkwells Columns: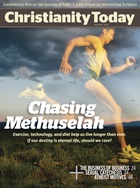 This article is from the January 2011 issue.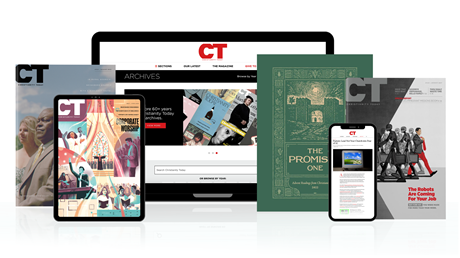 Annual & Monthly subscriptions available.
Print & Digital Issues of CT magazine
Complete access to every article on ChristianityToday.com
Unlimited access to 65+ years of CT's online archives
Member-only special issues
Subscribe
Flunking Pew's Pop Quiz
Flunking Pew's Pop Quiz