If you haven't seen "Jill and Kevin's Wedding Entrance," the video that's shown up all over the Internet since late last week, I recommend you watch it now. It's five minutes of pure joy as the St. Paul, Minnesota, couple and their wedding party break into a choreographed dance down the aisle to the tune of R&B singer Chris Brown's hit "Forever." As soon as I finished watching it, I immediately posted it to Facebook and sent it to my friends with only the comment, "Stop whatever you're doing and watch this right now!" In sum, I would say that I like it.
And I'm not the only one. So far it's the second-most-watched video on YouTube this month, with over 10 million views as of today. And only five of those are mine (so far).
From the first beats of "Forever," it's clear that this isn't going to be your standard wedding ceremony. Jill Peterson and Kevin Heinz's playful reinterpretation of the tradition re-injects life and, perhaps, meaning into the procession. As Sarah Kaufman writes for The Washington Post:
By dancing their entrances and sending that upbeat, physical energy right back out to their guests, the Peterson-Heinz wedding turns the rote behaviors into spontaneous reactions. Of course the guests watch attentively as the wedding party bobs in. You can bet not a single child had to be shushed at that point. This was no longer a display of bad posture and dyed-to-match pumps - it was an uplifting swell of celebration with a beat. The bride - unescorted - was and wasn't the center of attention. The true focus was on the unified, wordless but palpable emotions of her whole support system.
The guests didn't just stand up for the bride's entrance; they gave her a standing ovation. And by the end, we felt, as Kaufman writes, that they had "pulled us all into their story."
I truly appreciate the way this couple celebrates the community that has brought them to this point. The party moves to the front of the church, and the energy begins to build toward the big moment. Then it comes: there is Jill, dancing not just toward her future husband, her family, and her friends, but with them as she pumps her bouquet in the air to the beat of the words, "Seems like I've waited my whole life / for this one night." And it doesn't matter that this is a secular song, or that they are dancing in a church. In a way that can only be expressed in music and motion, Jill and Kevin seem to "get it."
I am not married, and I haven't spent much time thinking about the meaning of weddings. But as I've shared this video with Christian friends and family, the conversation has in almost every case turned to a discussion of the purpose of a wedding ceremony. Must it be a somber affair? Or does a celebration like this one seem fitting for the occasion? How can we celebrate while honoring the seriousness of the commitments being made?
And how many times did you watch the video?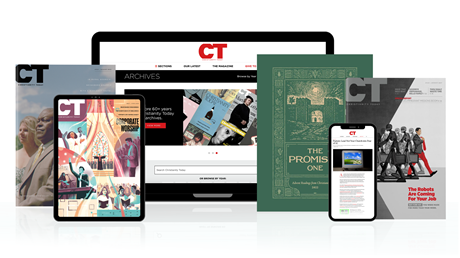 Subscribe to Christianity Today and get access to this article plus 65+ years of archives.
Home delivery of CT magazine
Complete access to articles on ChristianityToday.com
Over 120 years of magazine archives plus full access to all of CT's online archives
Subscribe Now
Dancing Down the Aisle
Dancing Down the Aisle