Europeans came to the American wilderness looking for Eden, and Americans have been looking for it ever since. John Winthrop, one of the founding Puritans, framed it in terms of community. In his famous "City on a hill" speech, he describes the "city" he and his fellow voyagers are hoping to establish this way:
We must entertain each other in brotherly affection; we much be willing to abridge ourselves of our superfluities, for the supply of others necessities; we must uphold a familiar commerce together in all meekness, gentleness, patience, and liberality. We must delight in each other, make others' conditions our own, rejoice together, mourn together, labor and suffer together: always having before our eyes our commission and community in the work, our community as members of the same body.
This lovely vision became clouded within a generation, and Puritan preachers soon lamented the "great and visible decay of the power of Godliness amongst many" (from "The Result of the 1679 General Synod"). Many an American preacher and writer since have repeated the lament, right up to our day. We mock the angry revivalist for his self-righteous condemnation of backslidden believers, but beneath the jeremiad, huddled in the corner of his breast, is a weeping child, wounded and weary with the church, that community in which he had put so much hope and only found disappointment.
Many wax eloquent about disappointment with God, just as many lament their disappointment with the church. At least one major book a year rehearses the lament. In 2007, there was unChristian: What a New Generation Really Thinks about Christianity … and Why It Matters, by Dave Kinnaman and Gabe Lyons. The following year, Washington Times writer Julia Duin ...
1
SoulWork
In "SoulWork," Mark Galli brings news, Christian theology, and spiritual direction together to explore what it means to be formed spiritually in the image of Jesus Christ.
Mark Galli is former editor in chief of Christianity Today and author, most recently, of Karl Barth: An Introductory Biography for Evangelicals.
Previous SoulWork Columns: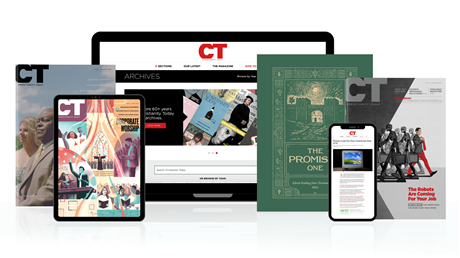 Subscribe to Christianity Today and get access to this article plus 60+ years of archives.
Home delivery of CT magazine
Complete access to articles on ChristianityToday.com
Over 120 years of magazine archives plus full access to all of CT's online archives
Subscribe Now
Lament for Lost Eden
Lament for Lost Eden