Legal experts agree that a student ordered to attend public school after a parental dispute over education does not represent religious persecution. But they also agree that religion and child custody are mixing in messy ways, and that current case law offers few guidelines for resolving such conflicts.
In mid-July, New Hampshire judge Lucinda Sadler ordered 10-year-old Amanda Kurowski into public instruction after her divorced parents—who share custody—disagreed over her homeschooling status. The case became a cause célèbre in conservative Christian circles because of Sadler's comments about the girl's "rigidity on faith" and how she "would be best served by exposure to different points of view."
One attorney observer said it is only one of many parental disputes that land in family courts, leading to a patchwork of disparate rulings.
"Parents today are penalized in custody proceedings for being too religious, not religious enough, or for belonging to an unpopular religious sect," Joshua Press wrote in a 2009 Indiana Law Journal article. "The current situation with religion in custody disputes cries out for the [U.S. Supreme] Court to intervene."
Among cases where religion and custody have clashed:
In Ohio, a Roman Catholic father unsuccessfully sought to deny his ex-wife visitation after she became a Jehovah's Witness. In North Carolina, a court granted a Jewish father exclusive religious decision-making for his child, instead of his Christian ex-wife.
Two years ago, a Kansas father who wanted to homeschool his child successfully appealed a judge's decision that the child enroll in public school. He and his ex-wife resolved the situation by choosing a Christian school as an alternative.
Press said that states apply varying criteria, with some restricting parental rights if a parent's religious practices have harmed the child. Others try to simplify the issue by giving the parent with custody exclusive say over the child's religious upbringing.
The U.S. Supreme Court has twice waded into conflicts over religious and parental rights. In 1972 it ruled in favor of Amish parents who had been charged with violating Wisconsin's compulsory school attendance law. And in 2001, it struck down a Washington State law on grandparents' visitation, saying the law did not recognize parents' rights to govern their children's visitation experiences.
Despite the Sadler ruling, Kansas attorney Ronald Nelson does not foresee the Supreme Court taking on a child custody case soon.
"[Custody cases] are so fraught with issues of judgment, and typically [the Supreme Court] only takes up issues of law," said Nelson, a member of the American Bar Association's custody committee. "Mistakes at the trial level are usually corrected at the appellate level."
Nelson said Americans' mobility and parents' increased involvement in children's upbringing are fueling the conflicts over religion and custody. He compared that to the 1960s, when mothers were typically given custody.
As for current custody questions, an Ohio law professor thinks the case of Rifqa Barry—the Christian convert from Ohio who fled to Florida fearing her Muslim parents would kill her for leaving Islam—presents more interesting questions than the Sadler case.
"To what extent [does] a 17-year-old have religious freedom rights?" asked Howard Friedman, professor emeritus at the University of Toledo. "Do parents have absolute control until the child is 18, and then it disappears?"
However, Alliance Defense Fund senior counsel Mike Johnson said there is widespread concern that the Sadler homeschooling ruling will go unchecked.
"I think it's widely regarded as a dangerous precedent if it's allowed to stand," said Johnson, whose group represents Kurowski's mother. "We don't want courts to be in the business of comparative theology."
Related Elsewhere:
The Washington Times also covered the case where the judge told a homeschooled girl to attend public school.
Authorities said last week that Rifqa Bary (who believed her parents would kill her for converting to Christianity) will return to Ohio to live with a foster family.
See our politics & law coverage for more religion-related court cases.
Have something to add about this? See something we missed? Share your feedback here.
Our digital archives are a work in progress. Let us know if corrections need to be made.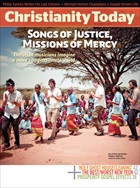 This article is from the November 2009 issue.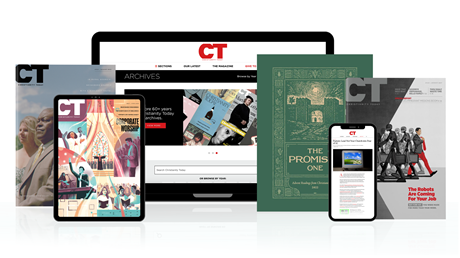 Subscribe to Christianity Today and get access to this article plus 65+ years of archives.
Home delivery of CT magazine
Complete access to articles on ChristianityToday.com
Over 120 years of magazine archives plus full access to all of CT's online archives
Subscribe Now
Splitting Babies
Splitting Babies