Updating their status. Posting pictures. Checking out the news feeds of their friends. It's all in a day's work for today's college students.
One-third of Christian college students spend 1-2 hours a day on Facebook, according to a new study from Gordon College professors. Twelve percent use Facebook for 2-4 hours each day, and 2.8 percent report using it from 4-7 hours a day. This is in addition to the time they spend on other forms of electronic media, such as blogs, Twitter, and the internet. And it doesn't even count the time they spend texting, talking, or using applications on their cell phones.
More than half of the students reported they were "neglecting important areas of their life" because they were spending too much time online. And when given the definition of addiction as "any behavior you cannot stop, regardless of the consequences," more than 10 percent said they believed they were in fact addicted to some form of electronic activity.
I teach several classes at a local Christian college, and I'm not surprised. Students text friends under the table during a lecture or class discussion. They post pictures, make plans with friends, begin and end romances on the internet. One student even dropped my class after I told her she wouldn't be allowed to bring her laptop along.
And I understand. I have my own Facebook account, multiple e-mail addresses, and a cell phone, all of which suck up my time. Controlling the amount of time I spend with social media is difficult for me, and I went to college when e-mail was fairly new. I can't imagine how much more difficult it is for students who are familiar with even more and better forms of technology.
"It isn't yet clear whether over-zealous use of computer-based activities will be formally accepted in the U.S. as a distinctive, unique form of addiction," said Bryan C. Auday, professor of psychology and one of the study's authors. "What is clear from our study is that a surprisingly high percentage of Christian students who frequently engage in electronic activities report several troubling negative consequences. But ironically they also mention many positive outcomes related to the time that is spent on Facebook or text messaging their friends."
Last Lent, I joined with many students on my campus in a Facebook fast. For 40 days, I didn't share how my day was going or check to see what my old college friends were doing for the weekend. Did I notice that I had more time to spend on worthwhile things? Absolutely. I had time to read, to talk to my husband, to play with my son, to read books for fun, to write, to think.
But after Easter, I headed back to Facebook. Call me nosy, but I like being able to follow what my friends are doing, even if those are friends I haven't seen since high school. I love watching their families and adventures appear in pictures. And I like to be able to share my own experiences in one convenient spot, instead of attaching dozens of pictures to an e-mail.
I'm still searching for a way to limit my time on Facebook without letting go altogether. And according to the Gordon study, Christian college students are, too. They have recognized the potential negative effects that accompany the ease and access of social media and they're fasting from Facebook, deleting their accounts, avoiding places with internet access, or imposing limits on themselves.
We have to carefully keep ourselves in check as we integrate these new technologies into our lives. So what are some ways we can practice self-control online? And how do we teach that to our children, who will grow up with even more attractive technology than today's college students?
Sarah Eekhoff Zylstra is a freelance writer based in the Chicago area. Speaking of Facebook, you can become a fan of Her.meneutics.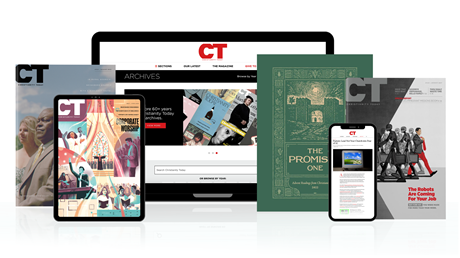 Subscribe to Christianity Today and get access to this article plus 65+ years of archives.
Home delivery of CT magazine
Complete access to articles on ChristianityToday.com
Over 120 years of magazine archives plus full access to all of CT's online archives
Subscribe Now
Addicted ... to Facebook
Addicted ... to Facebook