true
It's neither insightful enough to be a full documentary, nor is it complete enough for a full concert film, but Michael Jackson's This Is It offers a unique film experience that will divide many filmgoers into two camps.
The non-fan has absolutely no reason to see this—not even morbid curiosity. There are no major revelations into Jackson's life or the sordid details of his shocking death on June 25, 2009. It's purely a celebration of the mega-star's musical legacy.
But the Jackson fan has every reason to see it. Jackson had been rehearsing at the Los Angeles Staples Center since April 2009, preparing for 50 sold-out shows in London that would have surely led to a worldwide farewell tour. Now it's the tour that will never be, making this bittersweet project a glimpse of what might have been by distilling over a hundred hours of rehearsal footage (intended for DVD featurettes) into a two-hour film.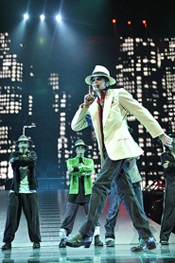 Andy Argyrakis, who writes for Christian Music Today, is one such fan, all his life aching to see the King of Pop in concert and lucky enough to score a ticket for one of the London shows. After screening This Is It with me, his response was pure ecstasy: "It absolutely gives you a front row seat to what you would have seen at the concert, proving MJ would have finished on top with his legacy intact." I'll leave out his more hyperbolic comments about this becoming the biggest film of all time, but fans should hurry and get tickets for the limited two-week theatrical release, though popular demand will likely extend it.
What about those with a mixture of admiration for the entertainer and disapproval for his eccentricities? This Is It surpassed my expectations, and reaffirmed Jackson's showmanship through a developing concert that truly defines spectacle.
The film begins with emotional resonance as teary-eyed dancers are interviewed behind the scenes. They're not mourning Jackson's death (the footage was recorded in early 2009), but crying over the opportunity to audition for and perform with their childhood hero. Later, we catch glimpses of Jackson's London press conference, announcing his string of concerts: "This is really it … This is the final curtain call." Talk about prophetic words.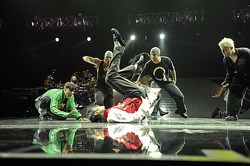 From there, This Is It works to recreate the conceived concert through raw rehearsal footage. Director Kenny Ortega certainly has the credentials to stage such a show, having worked with Jackson and other superstars before. He doesn't really distinguish himself as a documentary filmmaker here, simply stringing together the footage as best as he can manage. But there's no denying his collaborative effort in bringing Jackson's vision to life—his concert staging and direction is what makes the movie a rousing and vibrant success.
Cynics and sensationalists looking for evidence of Jackon's faltering health won't find it here. Though it's been over a decade since Jackson's last tour, the 50-year-old artist still had what it took to keep in step with (and sometimes outshine) the energetic 20-something dancers at peak fitness behind him. Yes, the man could still moonwalk like no other.
A few of the vocal performances are rough, but keep in mind that this movie documents rehearsals; Jackson was saving his voice for the concerts to come. Besides, the wonky notes tend to come while he was dancing his heart out during "Wanna Be Startin' Somethin'" and "Shake Your Body (Down to the Ground)." When focusing his voice on less intensive classics like "Human Nature" and "The Way You Make Me Feel," he sounded nearly identical to the recordings 25 years ago.
Based on the visual evidence, Jackson's final tour would have played like a Vegas show on steroids set in an arena, combining a near-perfect set list of his best-known hits with energetic showmanship and unparalleled production values. Lights, smoke, video screens, pyrotechnics, costumes, puppets, a cherry picker; there's even a bulldozer and a mechanical spider involved. Jackson was to make his first appearance on stage by emerging from a massive "light man" suit of armor, on which pre-show videos were to be projected. My favorite gimmick was simpler: a "toaster" that popped dancers out from under the stage—a very striking effect.
Audiences would have been treated to one spectacular performance after another. For "Smooth Criminal," Jackson is digitally inserted into classic movie footage with Rita Hayworth and Humphrey Bogart before extending the gangster fantasy onstage. Similarly, newly recorded footage of actors made up to look like zombies and ghouls precedes the musical fright-fest of "Thriller" as they rise from their graves and emerge onstage, while ghostly puppets are paraded down the aisles of the arena. And how fun to see the entertainer recreate his early days as the Jackson 5 with a medley of oldies and classic staging—if only Jackson's struggle with inner-ear monitors during rehearsals hadn't prevented a solid performance of "I Want You Back."
There are scenes of heart and humor too, watching Jackson interact with his creative team. Jackson shows plenty of calm humility by giving his dancers and musicians their moments to shine, including a scorching solo from Aussie guitarist Orianthi during "Black and White" and a sweet pep talk to the crew at the end. In contrast, it's funny to see Ortega and musical director Michael Bearden occasionally respond as overly accommodating "yes" men. Likewise, Jackson was a diva (albeit humble) who couldn't help but show some eccentricity through his instructions and choreography. Watch for his hilarious reaction concerning a visual cue for "Smooth Criminal" that he wouldn't have been able to see ("I just gotta feel that!").
It's amazing how much is captured in the candid footage—enough for audiences to fill in the gaps for what would have been a major event. But how candid is it really? A better documentary would have revealed more about the reclusive performer, but Jackson remains a mystery, often impenetrable because of the sunglasses he continuously wore. The film didn't need to sensationalize his life or dig up dirt, but more interview footage and behind-the-scenes interaction would have gone a long way to better define the man behind the music.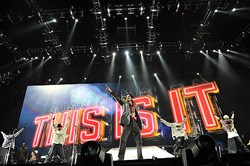 Nothing here delves into Jackson's tragic death. The filmmakers wanted to keep things positive, focusing on his musical legacy. But fans deserve the right to mourn their hero together. A scene reportedly cut from the film showed Ortega and crew gathering for prayer in response to Jackson's hospitalization, only to learn of his death shortly after. Five minutes summarizing the events of that fateful day from the inside would have only strengthened the artist-audience connection—humanizing the experience, not sensationalizing it.
That point leads to the film's other shortcoming: it lacks a strong finish. After all the spectacle, the film concludes with basic renditions of "Billie Jean" and "Man in the Mirror," which would have surely been showstoppers given time to fully coordinate them. Jackson's untimely death obviously cut those short, but the filmmakers fail to offer anything substantial in lieu of a proper ending.
Aside from those points, This Is It succeeds and will surely be a hit—it already is due to pre-sales. Not to say it's a major cinematic achievement, but it does entertain, and uniquely so. Few aging superstars are able to recapture their glory days with a comeback, and fewer still are able to say goodbye to their fans before a tragic death. Incredibly, Michael Jackson and his creative team have accomplished both with this film.
Talk About It
Discussion starters
What are your thoughts on Michael Jackson's life? He had everything the world has to offer through fame and success, but was he happy? How would you characterize his temperament from the movie?


Did Jackson treat his creative team well? Do you think he considered them as equals or subordinates? Was Jackson driven by ego? Was he showing strong leadership?


Everyone has a hero they look up to, whether in sports, music, movies, literature, or everyday life. To what extent is "hero worship" appropriate and normal? At what point does it become a form of idolatry?


Jackson reportedly told director Kenny Ortega that God channels his ideas through him in his dreams. Do you feel that's egotistical or is it recognition of where talent and creativity ultimately come from? Was Jackson's art godly? How do we discern what is "of God" and what is "of man"?


The Family Corner
For parents to consider
This Is It is rated PG for suggestive choreography and scary images, which should come as no surprise to anyone familiar with Michael Jackson's music. His dancing includes the usual crotch-grabbing, and in one scene, dancers and choreographers debate over how it's properly done. Another scene briefly shows scantily clad pole dancers. The scary images come with the new video filmed for the staging of "Thriller" with actors made up to look like zombies and ghouls lunging toward the camera—nothing that kids familiar with Halloween couldn't handle, but the youngest kids might be scared by it.
Copyright © 2009 Christianity Today. Click for reprint information.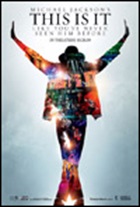 Browse All Movie Reviews By: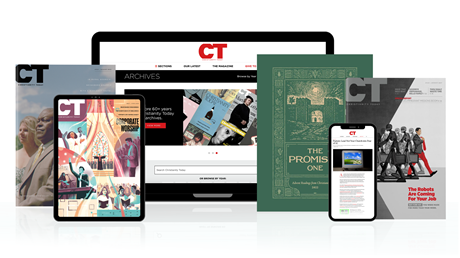 Subscribe to Christianity Today and get access to this article plus 65+ years of archives.
Home delivery of CT magazine
Complete access to articles on ChristianityToday.com
Over 120 years of magazine archives plus full access to all of CT's online archives
Subscribe Now
This Is It
This Is It