When Eat, Pray, Love, Elizabeth Gilbert's self-absorbed and often humorous memoir, hit bookshelves in 2006, many readers devoured her tale of nasty divorce, exotic travels, new romance, and search for spiritual meaning. The book spent 57 weeks at number one on the New York Times bestseller list, and you couldn't hop on an airplane or sit in a coffee shop without seeing a copy in someone's hands. A film, starring Julia Roberts, is on the way. By the closing pages of the book, Gilbert had found a new man to love and a sense of the transcendent. She swore, however, that she would never remarry.
Like all of us who swear that we will never do something—and then sheepishly retract it—Gilbert has lived to eat her words. In her second and more pragmatic memoir, Committed: A Skeptic Makes Peace with Marriage (Viking) [4 stars], Gilbert bumps up against the harsh reality of American visas. If she wants her expatriate Brazilian gem trader, "Felipe" (the name he is given in the book), to continue living with her in the United States, marriage is her only option.
As Gilbert tells it, tying the knot again is a difficult decision. After six years of marriage, her divorce had left her with little taste for wedlock and plenty of fear about trying it again. Felipe, 17 years her senior, is also the survivor of an unpleasant divorce. Together, "we'd been so badly gutted by our experiences that the very idea of legal marriage—with anyone, even with such nice people as each other—filled us with a heavy sense of dread," she writes.
Gilbert talks with friends, family, and individuals from all over the world about marriage, seemingly to bolster her confidence and dispel her fears. These discussions form the backbone of the book. What Gilbert discovers is that marriage means different things to different people and in different cultures: emotionally, socially, historically, and religiously. People also bring contrasting expectations to matrimony. Her idea of marital bliss, she discovers, might not be someone else's.
She talks to Hmong women in a Vietnamese village who, she writes, do not put marriage at the center of their "emotional biography." In contrast, she notes, in the industrialized West the person whom you choose to marry is perhaps the single most vivid representation of your own personality.
Closer to home, she reflects on a discussion with a Mr. Webster, a Connecticut dairy farmer whose marriage seemed solely commonsensical ("Arthur was soon going to be taking over the family farm and therefore he needed a wife"). Did that mean pragmatism negated love? Well, maybe not, as Mr. Webster cared for his wife at home for almost a decade after she was diagnosed with Alzheimer's, she observes.
From conversations like these, Gilbert draws conclusions. "What Mr. Webster and the Hmong people perhaps have in common is a notion that the emotional place where a marriage begins is not nearly as important as the emotional place where a marriage finds itself toward the end, after many years of partnership." Moreover, she says, they would likely agree that there isn't one person who will make your life magically complete but that there are a number of people with whom you could seal a respectful bond. "Then you could live and work alongside that person for years," Gilbert writes, "with the hope that tenderness and affection would be the gradual outcome of your union."
How unromantic, you might say! As Gilbert is first to admit, this pragmatism is not her choice. "I'm not willing—or probably even able—to relinquish my life of individualist yearnings, all of which are the birthright of my modernity." Gilbert, as an upper-middle-class American woman, notes that she has been "permitted" to expect far more out of the experience of love and life than most other women in history. And her overblown expectations, she acknowledges, may be part of her problem with marriage. "Perhaps I was loading a far heavier cargo of expectation onto the creaky old boat of matrimony than that strange vessel had ever been built to accommodate in the first place."
Gilbert shifts from these conversations about marriage into a survey of its history. The definition of marriage has shifted over the centuries, she writes; it has been a union between one woman and several men (southern India), a union between same sexes (ancient Rome and some places in the United States today, something she supports strongly), a union between two siblings (medieval Europe), and a union between children (in European history, to protect inheritances).
In the traditional sense of marriage—one man and one woman—troths are plighted for various purposes. Gilbert looks at the Old Testament narrative, where she describes marriage as key to preserving bloodlines, and then the arrival of Jesus Christ, who she reminds readers was unmarried, in contrast to the great patriarchal heroes. Jesus, she says, set an example of celibacy and absolute purity, which she points to as "a new paradigm" in history.
She then trots through various negative early church views on marriage: John of Damascus ("Renounce marriage, and imitate the angels"); Jerome, who said comparing virginity with marriage was difficult because one was good and the other evil; and of course Paul, whom she credits with the most begrudging endorsement of matrimony in human history: "But if they cannot contain, let them marry; for it is better to marry than to burn" (1 Cor. 7:9, kjv).
"For approximately ten centuries, Christianity itself did not see marriage as being either holy or sanctified, and certainly not the ideal state of moral being," writes Gilbert in a sweeping statement that invites argument.
She then touches on matrimony as a civil convention in early European history, something often fueled by economic forces. When the church got involved in marriage again (she sets this benchmark at a.d. 1215), she says marriage moved from being more of an economic consideration to a stringently religious affair, one monitored, she points out with irony, by celibate priests. Throughout this section, her strong beefs with social conservatives and conservative Christian leadership detract from otherwise interesting material.
What Gilbert concludes from her research is that the state of matrimony survives because it evolves. From her interviews, she also seems to come to a more realistic view of love. She quotes C. S. Lewis on his marriage to Joy Davidman (in A Grief Observed) that not all intimacies are shared between spouses: "I had my miseries, not hers; she had hers, not mine." (Lewis, for those who have forgotten, initially married Davidman, an American divorcée 17 years his junior, in a civil ceremony so she could remain in the United Kingdom.) Gilbert also muses that true intimacy may be forged in the unglamorous rituals of mundane living.
With this in mind, Gilbert decides that if tying the knot is what she needs to do in order to have Felipe live with her in America, then marriage it is. She still enters matrimony with trepidation, quoting an old Polish adage: "Before going to war, say one prayer. Before going to sea, say two prayers. Before getting married, say three." Gilbert adds, "I myself intend to pray all year."
I'd argue that she might want to pray longer. Marriages, even good marriages or remarriages, certainly demand it. Agree or disagree with some of Gilbert's conclusions, this is a provocative book that is sure to launch many discussions in the Christian community.
Cindy Crosby is the author of By Willoway Brook and, with Thomas C. Oden, the Ancient Christian Devotional series.
Related Elsewhere:
Committed is available at Amazon.com and other book retailers.
Charles W. Tackett previously offered his top 5 books on marriage.
Previous Christianity Today articles on marriage include:
The Case for Early Marriage | Amid our purity pledges and attempts to make chastity hip, we forgot to teach young Christians how to tie the knot. (July 31, 2009)
30 and Single? It's Your Own Fault | There are more unmarried people in our congregations than ever, and some say that's just sinful. (June 21, 2006)
Sex in the Body of Christ | Chastity is a spiritual discipline for the whole church. (May 13, 2005)
Have something to add about this? See something we missed? Share your feedback here.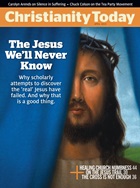 This article is from the April 2010 issue.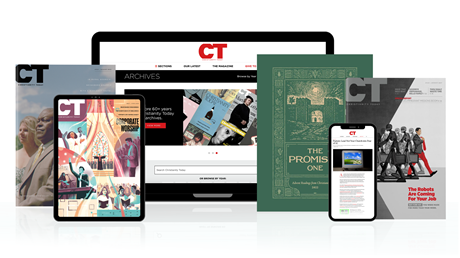 Subscribe to Christianity Today and get access to this article plus 65+ years of archives.
Home delivery of CT magazine
Complete access to articles on ChristianityToday.com
Over 120 years of magazine archives plus full access to all of CT's online archives
Subscribe Now
Talk, Research, Marry
Talk, Research, Marry