What if?
That was the question asked repeatedly by evangelical organizations as the U.S. Ninth Circuit Court of Appeals weighed an employment discrimination lawsuit against World Vision, one of the nation's largest faith-based charitable organizations.
What if the Ninth Circuit—known for sometimes producing liberal panels and results—ruled against World Vision's practice of hiring only employees who conform to the organization's statement of orthodox Christian faith?
But on August 23, World Vision and advocates such as Stanley Carlson-Thies, president of the Institutional Religious Freedom Alliance, claimed victory.
"In a way, I guess you could say it's like the dog that didn't bark," Carlson-Thies said after a 2-1 ruling by the Ninth Circuit in World Vision's favor.
Still, Carlson-Thies and legal experts on church-state issues said the decision—rejecting three fired employees' argument that World Vision is a humanitarian organization, not a religious one—represented a significant victory for religious organizations.
"Our Christian faith has been the foundation of our work since the organization was established in 1950, and our hiring policy is vital to the integrity of our mission to serve the poor as followers of Jesus Christ," World Vision said in a statement celebrating the ruling.
In most cases, Title VII of the 1964 Civil Rights Act prohibits private employers from hiring and firing based on religious beliefs. But a 1972 congressional amendment established that churches and religious associations could use faith-based criteria in hiring.
The Ninth Circuit ruling affirmed that an organization can fulfill a religious purpose without confining itself to worship-like activities, Carlson-Thies said. "An ...
1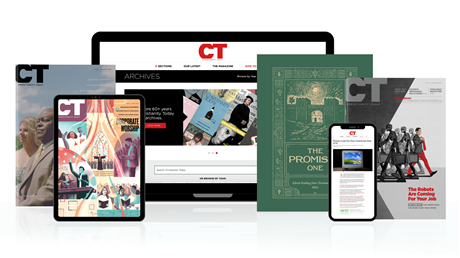 Find hope and historical insight. For a limited time, explore 60+ years of CT archives for free!
Daily devotions from Timothy Dalrymple during this pandemic.
Hundreds of theology and spiritual formation classics from Philip Yancey, Elisabeth Elliot, John Stott, and more.
Home delivery of new issues in print with access to all past issues online.
Join now and get print issues access to archive PDFs.
Religious Hiring's Status Quo Victory
Religious Hiring's Status Quo Victory