true
Let's start with this: Technically, Scott Pilgrim vs. the World is not an indie movie. I mean, not really. When I think of a truly independent film, I think of a motley crew of actors and filmmakers armed with their own cameras, a budget of virtually nothing, and a strong DIY aesthetic. And by those standards, Scott Pilgrim just doesn't fit the bill. It's a big-budget movie, relatively speaking, with visual effects that qualify as truly cutting-edge. In Michael Cera and Jason Schwartzman, it has at least two familiar actors. It has the backing of a studio. It's no Avatar, but it's no home movie, either.
I say all this because the film will likely be classified as an "indie comedy," but let's be more precise: Scott Pilgrim is more like an action-packed comedy that celebrates—and at times sends up—a particularly indie culture. It's fueled by punk rock and a love of classic Nintendo; its visual vocabulary is part manga, part Mario Brothers. Its quirky, sweetly awkward central love story feels cut from the same cloth as Juno, while its genre-bending sci-fi slant feels akin to Eternal Sunshine of the Spotless Mind. Its action scenes are spectacular, and it's the funniest picture I've seen all year.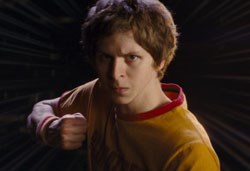 So, what is it, exactly? It's hard to put into just a few words, except to say that it's an unmitigated joy and an absolute blast. So let's start with its origins. Scott Pilgrim vs. the World is based on a graphic novel by Bryan Lee O'Malley; his work fused a love of anime and manga with a particularly indie aesthetic and a sense of humor that managed to be sweet and irreverent at the same time.
The movie could be described in much the same way: In fact, director Edgar Wright—a cult favorite for films such as Hot Fuzz and Shaun of the Dead—has made what might be one of the most lovingly accurate graphic novel adaptations of all time, a movie that is clearly enamored and respectful to both the particulars and the spirit of its source material. It's a movie that's utterly enthralled with its own comic book origins, in a way that no movie this side of American Splendor has been—and it shows in every frame, as Wright brings bright colors and goofy humor to a production that splices animation and video game graphics into every single live-action frame.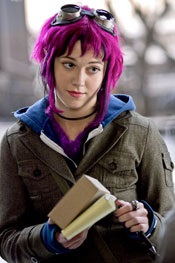 And in that sense, I'd almost call it this year's Speed Racer. I'm in the minority of those who happen to think Speed Racer was an unmitigated masterpiece of sheer creativity and joy—a movie where the style is the substance, a movie that's just about being a movie, a movie that never asks to be taken for anything but face value. Scott Pilgrim is in the same boat. Some might see it as some great hipster parable, a postmodern epic for the Nintendo generation; personally, I think it's simply a triumph of dizzying cinematic style for its own sake, and as such, it never misses a beat or hits a false note.
And yet, there's more to it than the pretty pictures and the geeky humor. This is a movie with heart. So what's it about? Scott Pilgrim (Michael Cera, playing a punk rock/action hero version of his Junocharacter) plays bass for an up-and-coming garage band. He has a gay roommate (Kieran Culkin, delightfully deadpan). He's dating a high school girl named Knives (Ellen Wong, wonderfully enthusiastic and sweet). He falls for another girl, a mysterious stranger who literally skates through his dreams (Ramona, played by Mary Elizabeth Winstead, channeling the Kate Winslet of Eternal Sunshine right down to the striking blue hair). So, it's out with Knives, in with Ramona—except, in order to date her, Scott finds that, for reasons never made entirely clear (but who cares?), he must defeat each of her seven evil exes in battle. The seventh ex happens to be Gideon (Jason Schwartzman in his juiciest role yet), a record label guru whose Battle of the Bands contest Scott's trio is trying to conquer.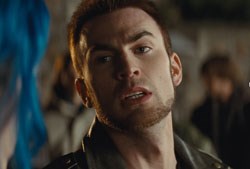 If that sounds complicated, well, it's just skimming the surface. Things with Knives get a little complicated, and Scott's own evil ex shows up for some revenge of her own. Scott's series of battles consists of everything from anime/Street Fighter-style combat to bass guitar showdowns with a psychic vegan. (Yes, really.) But don't overthink it, because what's important is this: Wright—conjuring the same surprising blend of deadpan humor, cinema savvy, and heart that he exhibited in his previous films—works with a stellar cast and the great cinematographer Bill Pope to create an absolutely knockout movie that's a joy from start to finish.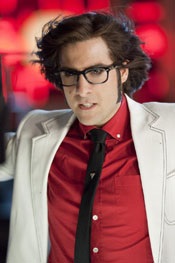 I admit I'm as surprised as anybody. I expected the movie to be so smug in its hipster savvy—so inside-jokey in its appeal to videogame and punk-rock buffs—that its heart and sincerity would go straight down the tubes. Not so: This isn't an exclusive or insular movie, but a warm and inviting one—cinematic populism gussied up in a fanboy's hand-me-downs, a celebration of fandom, of subcultures, of comics and garage bands and complicated relationships, thankfully devoid of overwrought teen angst. From the DIY rock of the film soundtrack—performed by alt-rock stalwart Beck—to the pure, unleashed imagination of the film's visuals, there's never been anything like it: It's a movie that nods in familiar directions but never feels anything other than pure and new.
I don't want to spoil any of the film's surprises, but let me share my favorite moment. When Scott defeats the first evil ex, the vanquished—in true Mario Brothers—bursts into a shower of gold coins. It's a ridiculous and exhilarating moment, and Scott reacts to it in wonderful deadpan: "Oh, sweet. Coins!" It's a moment that both celebrates and lovingly pokes fun at its videogame roots—and you don't have to be a Nintendo fanatic to appreciate the humor.
Talk About It
Discussion starters
What attitudes do the different characters—Scott, Ramona, Knives, and Wallace in particular—take toward relationships? Do you think any of these characters are honorable in their intentions?
We might say that Scott's quest to defeat the evil exes is a metaphor for dealing with the past—with the baggage that people bring to relationships. What do you think the film suggests about our relationship to the past?
Do you think Scott grows or changes as a character by the film's end? How about Ramona?
The Family Corner
Scott Pilgrim vs. The World is rated PG-13 for stylized violence, sexual content, drug references, and language. The violence here is extremely comic-booky, never graphic or hard-hitting; the sexual content, however, consists of one scene in which two characters begin to have a sexual encounter—we see them in their underwear—but they stop before going any further. There are also references made to homosexuality throughout the film, generally for somewhat comedic effect; the movie doesn't praise homosexuality so much as it simply portrays it as a common thing in our culture. The language consists of a few four-letter words.
Copyright © 2010 Christianity Today. Click for reprint information.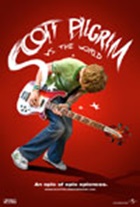 Browse All Movie Reviews By: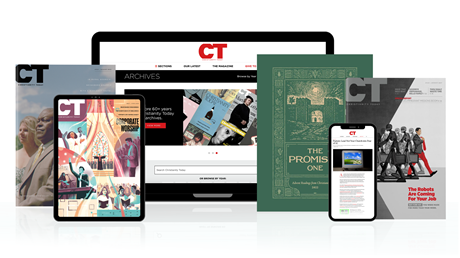 Subscribe to Christianity Today and get access to this article plus 65+ years of archives.
Home delivery of CT magazine
Complete access to articles on ChristianityToday.com
Over 120 years of magazine archives plus full access to all of CT's online archives
Subscribe Now
Scott Pilgrim vs. the World
Scott Pilgrim vs. the World