true
Normally by the third movie of any series—like the Chronicles of Narnia—audiences have a pretty good idea of what to expect. But there's still an air of nervous uncertainty hovering around The Voyage of The Dawn Treader.
Part of it stems from the under-performance of 2008's Prince Caspian at the box office, compared to the runaway success of 2006's The Lion, the Witch, and the Wardrobe. The movie series has since changed hands from Disney to Fox, and though previous director Andrew Adamson remains onboard as a producer, he has passed the directing reins to an agnostic, Michael Apted (Amazing Grace). With both previous films, fans have nitpicked about whether the movies have remained true to C. S. Lewis's books.
Such are the challenges of big screen adaptations, and the Narnia series is no exception, especially with its Christian themes and nuances. But Voyage would seem a better fit for a movie treatment than the comparably dull and straightforward plot of Caspian. Call this one a step in the right direction, but a mixed bag nonetheless.
Returning to Narnia are the two youngest Pevensie children from the previous movies, Lucy (Georgie Henley) and Edmund (Skandar Keynes). Like the Harry Potter movies, it's a pleasure to see these child actors grow with their characters. They're front and center with cousin Eustace (Will Poulter), an insufferable brat who does nothing but whine and complain both in the real world and in Narnia. He's about to learn some life-changing lessons the hard way. [See our interview with Poulter.]
The trio finds itself at sea with Lucy and Edmund's old friends King Caspian (Ben Barnes) and the warrior-mouse Reepicheep (voiced by Simon Pegg) on the royal ship The Dawn Treader. Their quest: To ...
1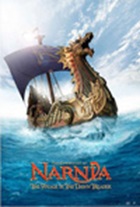 Browse All Movie Reviews By: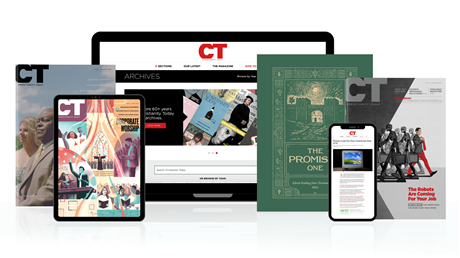 Find hope and historical insight. For a limited time, explore 60+ years of CT archives for free!
Daily devotions from Timothy Dalrymple during this pandemic.
Hundreds of theology and spiritual formation classics from Philip Yancey, Elisabeth Elliot, John Stott, and more.
Home delivery of new issues in print with access to all past issues online.
Join now and get print issues access to archive PDFs.
The Chronicles of Narnia: The Voyage of the Dawn Treader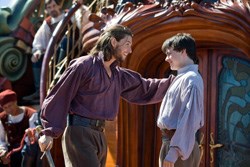 This slideshow is only available for subscribers.
Please log in or subscribe to view the slideshow.
The Chronicles of Narnia: The Voyage of the Dawn Treader