Many women in the Greco-Roman world of the first century were influencing senators, leading businesses, and giving out loans. In Women in the World of the Earliest Christians (Baker Academic), Wheaton College New Testament professor Lynn Cohick examines literature, inscriptions, and other evidence to uncover what life was like for the earliest Christian women. Cohick spoke with Christianity Today online editor Sarah Pulliam Bailey about her findings.
What are some misconceptions about women in the early Christian world?
One misconception is that women were not really part of the culture, that they were at home, uneducated, had their babies, worked their gardens, and that was it. What we find are very wealthy women who were patrons, doling out gifts and influencing senators. Only women were midwives or wet nurses, and there were women who were shopkeepers, heads of businesses, and lenders.
Where do our misconceptions come from?
We read people like Aristotle, who describes women as being inherently less than men. Then people read this as though it is describing rather than prescribing. Or, Christians read a rabbinic text like, "Thank God I am not a Gentile, a slave, or a woman," and conclude that most Jewish men were against women. But I think the comment means that Jewish men were very thankful they could do the whole law while women could not, maybe in part because of childbirth purity codes.
Where do you find biblical examples that show women influencers?
In Acts, we see Lydia, who is a patron with clout, and Phoebe, whom Paul describes as a benefactor (Rom. 16:1-2). When you come across a Mary Magdalene and a Joanna in Luke 8, they supported Jesus and the disciples with their own money. This is not like they are having bake sales to raise a little bit of money to help the troops. This fits a pattern in the ancient world of women who are patrons, who are publically honored because they support groups.
The idea of benefaction really helps us understand Phoebe as a deacon. And that plays in then to the question of, What do we do with church orders now, and what kind of responsibilities do women have?
How does this help us understand the earliest Christian women?
Many assume that the women who followed Jesus wouldn't have been seen as serious disciples. But in terms of what women did religiously at the time, they were making their own decisions. For example, many of them were choosing to participate in Judaism or the pagan cults. We also have evidence that women who studied the biblical texts understood fairly sophisticated ideas. For example, when Martha greets Jesus after the death of Lazarus, they start talking about resurrection. That's not something she would have just naturally picked up from the story of the Exodus or during some festival.
You write that women during that time would not have focused on happiness. What did they value instead?
The way we define happiness in our Western culture tends to be, How do I maximize my self-fulfillment? In the ancient world, women and men were thinking, How do I achieve honor? Today we think mavericks are awesome; we think, She is her own person. That would not have been a compliment in the ancient world. Also, instead of happiness, the Bible uses terms like joy, which is not rooted in particular circumstances. It tends to be more reflective of an outlook. You have hope; therefore, you have joy.
How might understanding these women help us live out our faith today?
Today we often ask, what does a woman's Christianity look like? But we don't see a special call from Jesus for women to be good moms. There's a conviction that men and women are both called to be disciples, but not in a gendered sense. We obviously live out our lives as either male or female, in masculine and feminine ways as our culture determines. My husband doesn't wear the dresses and nylons that I have to put up with, but we are both very active in building the kingdom.
Jesus teaches Mary and Martha the same as he does the male disciples. When Martha tells Jesus, "I believe in the Resurrection," she has thought about it and determined, This makes sense to me. Jesus called for radical discipleship, which was a stretch for both men and women.
Related Elsewhere:
Women in the World of the Earliest Christians is available at ChristianBook.com and other book retailers.
Lynn Cohick has written for Christianity Today's blog for women on The Real Problem with Mary's Baby Bump and The Joys of a False Positive.
Christian History devoted an issue to women in the early church, and Elesha Coffman wrote about women in the early church for a Christian History Corner column.
Have something to add about this? See something we missed? Share your feedback here.
Women in the World of the Earliest Christians: Illuminating Ancient Ways of Life
Baker Academic
2009-11-01
350 pp., 35.0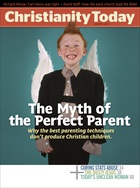 This article is from the January 2010 issue.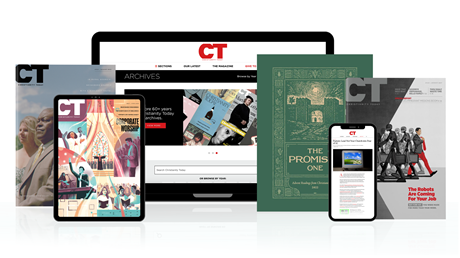 Annual & Monthly subscriptions available.
Print & Digital Issues of CT magazine
Complete access to every article on ChristianityToday.com
Unlimited access to 65+ years of CT's online archives
Member-only special issues
Subscribe
Breadwinners and Benefactors
Breadwinners and Benefactors